Puerto Rico ZIP / Postal Codes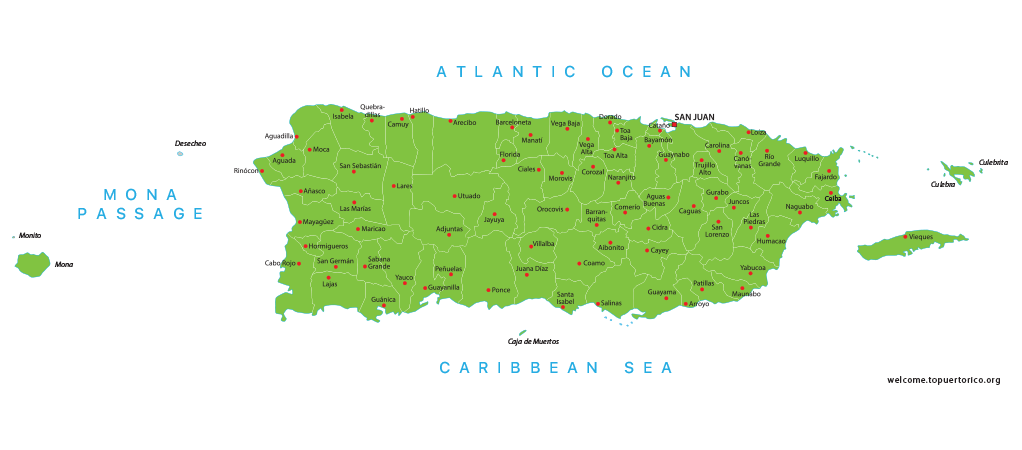 Puerto Rico has 176 ZIP codes. San Juan alone has 36 postal codes. The U.S. Postal Service (USPS) administers and delivers the mail in Puerto Rico. In 1963 the U.S. Postal Service numbered every American post office with a five-digit ZIP code. The first digit of a five-digit ZIP code divides the United States into 10 large groups of states numbered from 0 in the Northeast to 9 in the far West - 00601 for Adjuntas, Puerto Rico. Both Puerto Rico and the U.S. Virgin Islands are served from the sectional center facility (SCF) of San Juan.
ZIP codes in the 006xx range are used in northwestern Puerto Rico; 007xx in southeast Puerto Rico; and 009xx in the San Juan Metropolitan Area. As in the rest of the United States, the fourth and fifth digits designate a post office or town; or in densely populated areas, an area or borough of a city.
The list includes the postal codes (ZIP codes) and the associated cities, listed in alphabetical order by city. View this list sorted by numerical order.