Mayagüez, Puerto Rico
(mah-yah-GWES)

Mayagüez is known as "La Sultana del Oeste" (the sultana of the West). Founded in 1760 by Faustino Martínez de Matos, Juan de Silva and Juan de Aponte.
Originally named "Our Lady of the Candelaria of Mayagüez", but dwindling tradition from the Indian name of its river, the Yagüez River (the word means "clear waters") the city was eventually named just Mayagüez. Mayagüez (pronounced Mah-yah-goo-ehz or Mah-yah-GWEHZ) is a variation on this name, which means "Land of the Clear Waters".
Today, Mayagüez is the fifth-largest city and is considered one of the most important cities in the island. The city itself is centered around the impressive Spanish-style Plaza Colon, a tribute to Christopher Columbus, whose stature stands in the middle of the square, surrounded by 16 bronze statues.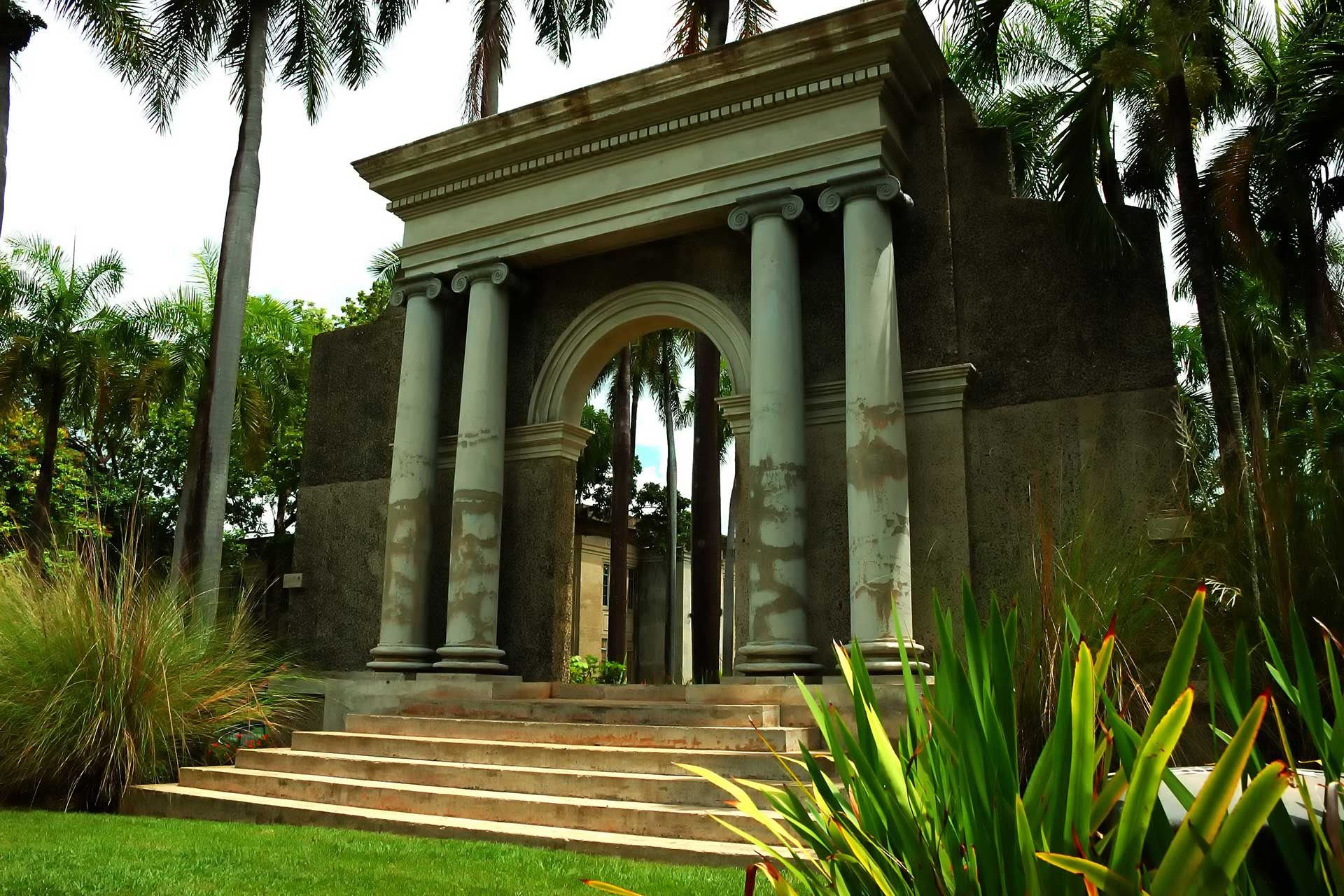 In addition, Mayagüez has become a major college town because with the establishment of the UPRM, the Eugenio Maria de Hostos Law School and the Pontiff Catholic University of Puerto Rico.
Among Mayagüez's main attractions you will find the Yagüez Theater and Mayagüez Post Office, which are considered historic landmark buildings, both located on McKinley Street.
Mayagüez is home of the only Zoo in the island, Juan A. Rivero Zoo (commonly known as Mayagüez Zoo), home of numerous birds, mammals and reptiles (including Bengal tigers, and Andean condors among others). Cages and open compounds stand in an attractively landscaped setting of small islands, a lake, tropical vegetation and children's playground. Open Wed-Sun from 8:30am to 4:00pm. (787) 834-8110.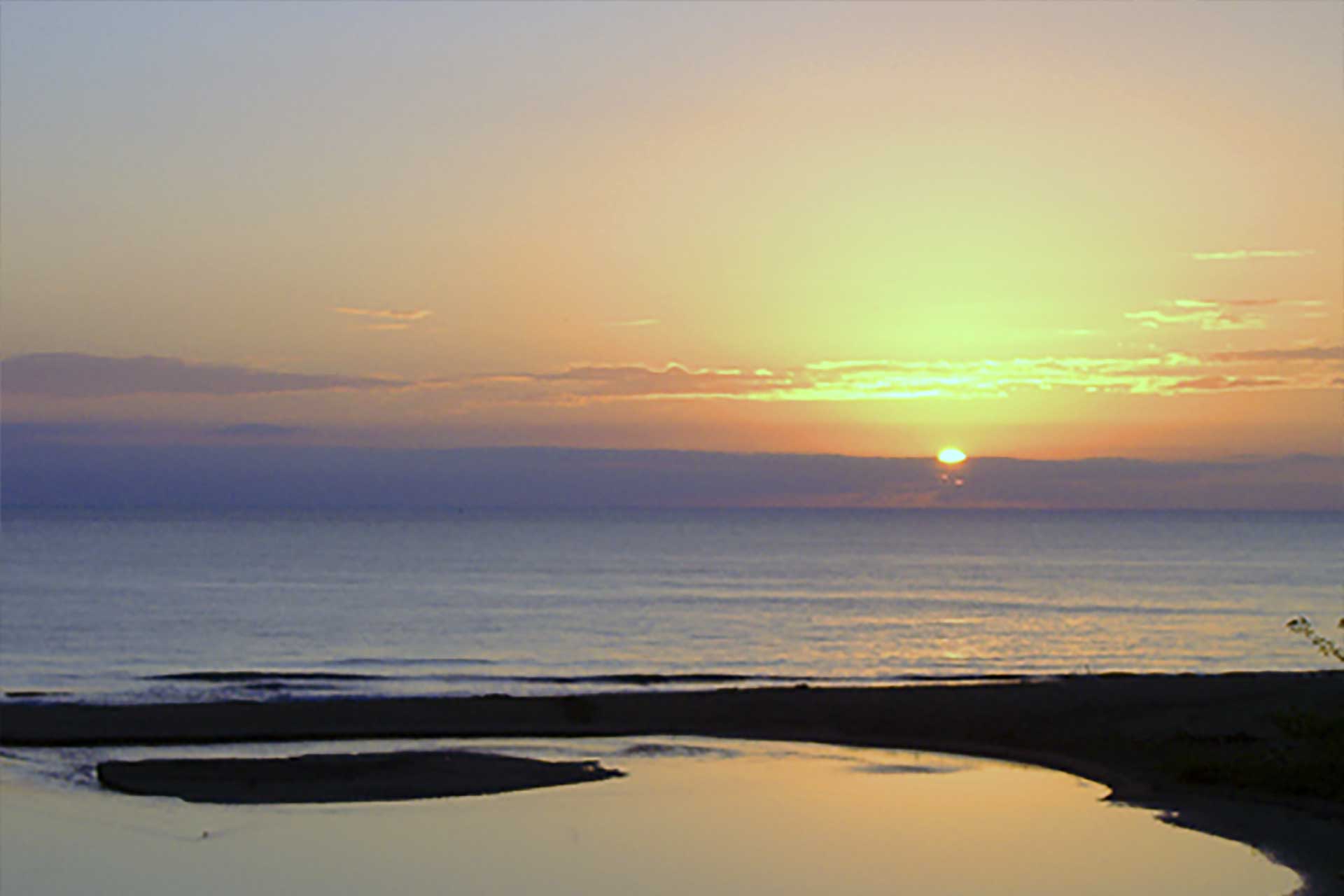 The Tropical Agricultural Research Station located at University of Puerto Rico host many species of exotic plants and trees such as the traveler's tree, shower of orchids, ceylon cinnamon and pink torch ginger. Self-guided tours are available. Open Mon-Fri 7:00am to 4:00pm. (787) 831-3435.
Notable People
There are many well-known "mayagüezanos", among them:
educator, writer and political leader Eugenio María de Hostos
singer (Armando Hipólito) Chucho Avellanet
Juan Mari Bras
journalist Carmen Jovet
news announcer Luz Nereida Velez
former governor Roberto Sánchez Vilella
former Mayagüez Mayor, Benjamin Cole, whom served for 24 years in a row as mayor of the city
Restaurants
Chili's Grill & Bar (Mayaguez) (American), (787) 834-0880
Dennys Mayaguez (American), (787) 834-6580
El Castillo (International), (787) 832-3030
El Estoril (Puerto Rican), (787) 834-2288
Gonzalez Sea Food (Sea Food), (787) 265-7497
Meson Espaņol (Sea Food), (787) 833-5445
Pampa's Restaurant (Argentine), (787) 831-0655 Fax (787) 831-3050
Rotisserie (International),
Sol (Puerto Rican), (787) 834-0303
Victoria's Lounge (International), (787) 832-3030
West Grill House Restaurant (American), (787) 806-1705
Accommodations
Colonial Hotel (Hotel), (787) 833-2150

Holiday Inn and El Tropical Casino Mayaguez (Hotel), 1-800-HOLIDAY
(787) 833-1100

Howard Johnson Inn Downtown Mayaguez (Hotel), (787) 832-9191

Mayaguez Resort and Casino (Hotel), (787) 832-3030

Festivals and Events
Fiestas Patronales Virgen de la Candelaria - February
Every year, Mayaguez celebrates a patron saint festival. The festivities include dances, food, parades and religious processions. (787) 834-2470
Five Days With Our Land Fair - March
Mayagüez celebrates an annual agro-industrial fair featuring agricultural product exhibits. (787) 832-4040
Symbols

Anthem: Mi patria es un oasis...
Education
There are 38 public schools in Mayaguez, education is handled by the Puerto Rico Department of Education. Mayaguez is also home of 7 colleges and universities.
Geography
Mayagüez is located in the west coast, north of Cabo Rojo, Hormigueros and San Germán; south of Añasco; and west of Las Marías and Maricao.
Mayaguez is made up of 21 barrios (wards/districts):
Algarrobo
Bateyes
Guanajibo
Juan Alonso
Leguísamo
Limón
Malezas
Mayagüez
Arriba
Miradero
Montoso
Naranjales
Pueblo
Quebrada Grande
Quemado
Río Cañas Abajo
Río Cañas Arriba
Río Hondo
Rosarío
Sábalos
Sabanetas
Rivers
There are several rivers that run through Mayaguez. These rivers include Río Grande Anasco, Canas, Yaguez, Rosario, and Guanajibo.
Climate
Annual precipitation is approximately 39 inches and the average temperature is 76 F. On average, May is the wettest month, February is the driest month and July is the warmest month.
Demographics *
Population
73,077

Puerto Rico: 3,285,874
Land Area: 77.65 sq mi
Density: 926.2 per sq mi
Median Age: 42.6
Sex: 52% female
Economics **
Per capita income
$11,598
Puerto Rico: $21,058
Median household income: $14,761
Puerto Rico: $21,058
Persons below poverty line: 53.4%
Housing, families and educational attainment *
Number of households
29,542
Housing units density:
551.5 (2013)
Persons per household: 2.45
High school grad or higher: 72%
Marital status: 33% married
* U.S. Census Bureau 2020 data, unless otherwise noted - Source: Quick Facts Puerto Rico.
** U.S. Census Bureau 2016-2020

Map References
Coordinates: 18.2011° N, 67.1397° W
Zip Code: 00680, 00681, 00682
Driving Distance from San Juan: 103.3 miles
Driving Time: 2 hours, 21 minutes