Cabo Rojo, Puerto Rico
(KAH-bo, ro-ho)

Cabo Rojo is known as "El Pueblo de Cofresí" (Cofresí's town). Cabo Rojo was founded in December 17, 1771 by Nicolás Ramírez Arellano and Miguel de Muesas.
It is said that Cabo Rojo obtained its name by the considerable amount of minerals in its coasts that made the waters look reddish. Cabo means headland and rojo, means the color red.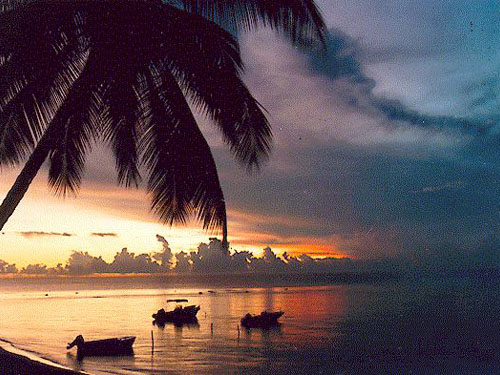 Located in the southwest corner of Puerto Rico, Cabo Rojo is surrounded by miles and miles of beaches. It also stands at the mouth of the Boqueron bay, one of Puerto Rico's deepest and best protected harbors, extending some 3 1/2 miles inland, sheltering over a mile of white sand bordered by clear water is wonderful for swimming and lounging, it is the town's most popular beach destination with a good reason.
There are many places to visit in Cabo Rojo, including the Cabo Rojo National Wildlife Refuge, a subtropical dry forest, has a visitors center and interpretive displays as well as bird-watching trails, 50 bird species, several endangered. No camping allowed. Open Mon-Fri from 7:00am to 4:00pm, (787) 851-7258.
Cabo Rojo is also home of the Punta Guaniquilla Reserve this 388-acre reserve protects a diverse landscape that includes an arid promontory, a dry forest, palm and mangrove fringes, unique limestone formations in two lagoons, a cave system, cacti, and swamp areas. The tract is notable as the habitat of the endangered West Indian Whistling Duck, the Ruddy Duck, and the Caribbean Coot. The site is also recognized as a migratory bird sanctuary and an important wintering ground for shore birds.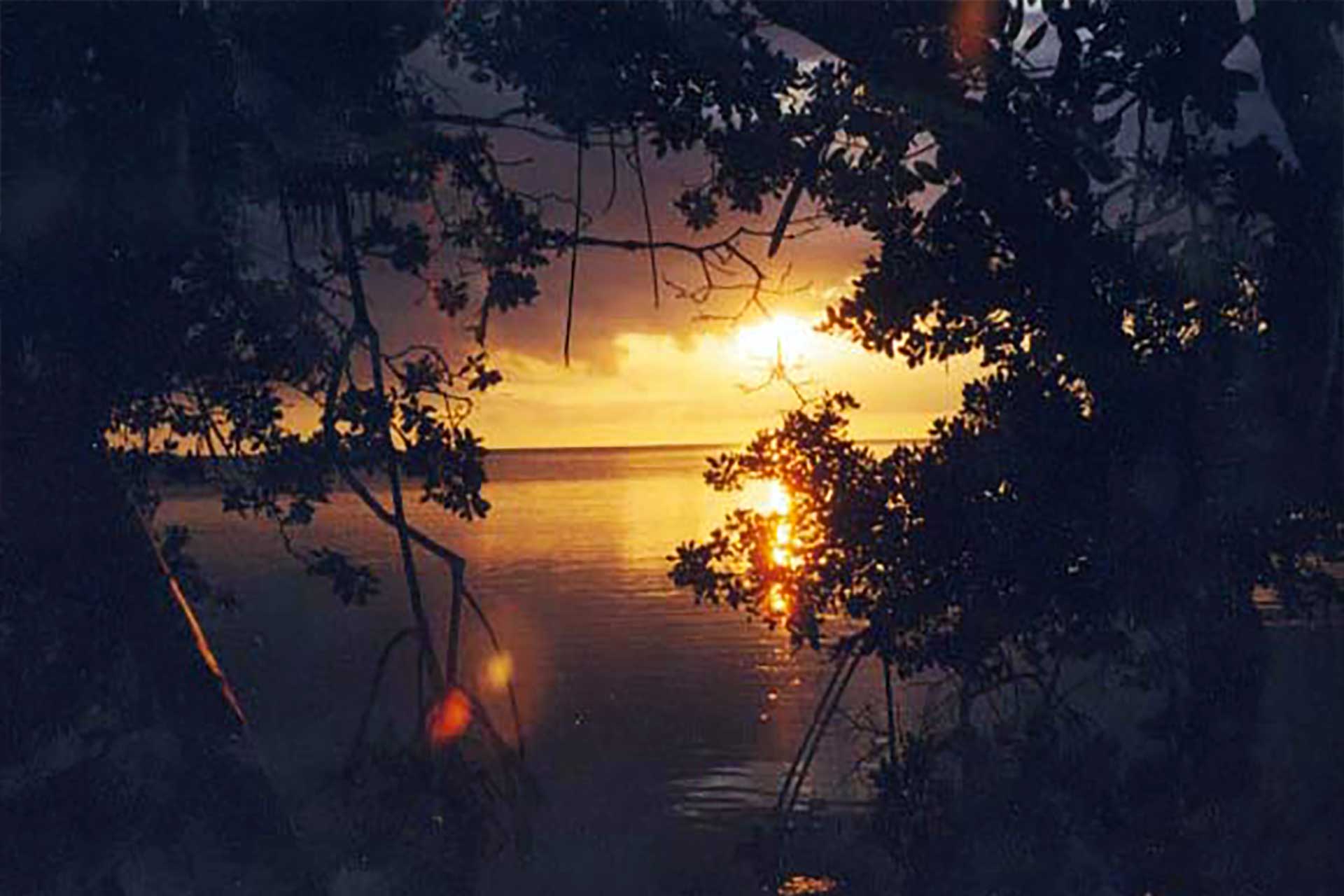 The Cabo Rojo Lighthouse located on Route 303, was built in 1881 over limestone cliffs that drop 200 feet into the sea. It is also known as "Faro de Los Morillos". This old lighthouse was automated and electrically charged in 1967. It offers spectacular views. (787) 851-1025.
Museo de Los Proceres includes a sculpture exhibition of national leaders, an Indian Culture gallery, exhibits of Puerto Rican contemporary artists, a collection of paintings and a theater for plays and conferences. Free admission. Open Mon-Sat 8am - 4:30pm, (787) 255-1580.
The first city church, San José Church was inaugurated in 1783.
Additional Places and Sights
Other places worth exploring include:
Boqueron Beach
Buye Beach, just north of the village of Boquer—n, on route 307 at Km 4.8.
Combate Beach, Rt 3301
Joyuda Beach
Isla Ratones
Plaza de Recreo Ramon Emeterio Betances
Punta Arenas Beach
Punta Real Beach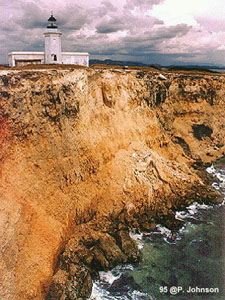 Geography
Cabo Rojo territory is mostly flat because the city it is located on the Western Costal Valley. Bordering the Caribbean Sea, south of Mayagüez and Hormigueros; and west of Hormigueros, San Germán and Lajas. Its rivers are: Guanajibo, Cajul, Seco, Viejo and Caño Conde Avila.
Cabo Rojo is made up of 15 barrios (wards/districts):
Bajura
Betances
Boquerń
El Combate
Guanajibo
Joyuda
Llanos Costas
Llanos Tuna
Miradero
Monte Grande
Pedernales
Pole Ojea
Pueblo
Puerto Real
Climate
Notable People
There are many well-known "caborrojeños", among them:
Roberto Cofresí y Ramirez de Arellano, pirate
Salvador Brau, writer
Accommodations
Mirador del Sol (Rental), 321-278-8540

A Boqueron Bay Guest House (Small Inn), (787) 255-0224

Aquarius Vacation Club (Hotel), (787) 999-6330

Boqueron Beach Hotel (Hotel), (787) 851-7110

Cofresi Beach Hotel (Hotel), (787) 254-3000

Highway Inn (Hotel), (787) 851-1839

Mojacasabe (Villa), (787) 254-4888

Parador Bahia Salinas Beach Resort & Spa (Parador), 787-254-1213

Parador Boquemar (Parador), (787) 851-2158

Parador Joyuda Beach (Parador), 1-800-981-7575 or (787) 851-5650

Parador Perichi's (Parador), 1-800-435-7197
(787) 851-3131

Punta Aguila Resort (Resort), (787) 254-4954

Tony's Restaurant and Hotel (Hotel), 787-851-2500

Wildflowers Guest House (Guest House), (787) 851-1793

Restaurants
Agua al Cuello (Sea Food/International), (787) 254-1212
Capelas Bar (Puerto Rican), (787) 851-7110
Cascada (Sea Food), (787) 851-2158
El Bohio (Sea Food), (787) 851-2755
El Caribe (International), (787) 255-2085
Island View (Sea Food), (787) 851-9264
Island View (Sea Food), (787) 851-9264
La Borinquena (Puerto Rican), (787) 851-5048
La Cascada (Puerto Rican), (787) 851-2158
Papa Marcos Cuisine & Bistro (French), (787) 254-2242
Perichi's (International), (787) 851-3131
Fax (787) 851-0560
Restaurant Cuesta Blanca (Sea Food), (787) 851-6899
Tino's Restaurant (Sea Food), (787) 851-2976
Tony's Restaurant (Puerto Rican), (787) 851-2500
Festivals and Events
Cruce Bahia Boqueron - July

Festival de la Paleta - December

Festival del Chigüero - April

Festival del Melon - July

Festival del Ostion - May

Festival del Pescao - March

Festival Le Lo Lai - December

Fiestas Patronales de San Miguel Arcangel - September
Every year, Cabo Rojo celebrates a patron saint festival. The festivities include dances, food, parades and religious processions. (787) 851-1025
Jornada a Betances - April
Commenmorates the birth of Dr. Ramon Emeterio Betances. 19th century abolitionist and independence leader. (787) 851-1025
Retorono a la Arena - July

Tejido de Sombreros - May

Education
There are 16 public schools in Cabo+Rojo, education is handled by the Puerto Rico Department of Education.
Symbols
Anthem: Hoy estoy triste por la distancia...
Demographics *
Population
47,060

Puerto Rico: 3,285,874
Land Area: 70.37 sq mi
Density: 681.8 per sq mi
Median Age: 44.6
Sex: 53% female
Economics **
Per capita income
$10,176
Puerto Rico: $21,058
Median household income: $17,261
Puerto Rico: $21,058
Persons below poverty line: 50.9%
Housing, families and educational attainment *
Number of households
16,211
Housing units density:
429.2 (2013)
Persons per household: 2.95
High school grad or higher: 71.5%
Marital status: 39% married
* U.S. Census Bureau 2020 data, unless otherwise noted - Source: Quick Facts Puerto Rico.
** U.S. Census Bureau 2016-2020

Map References
Coordinates: 18.0867° N, 67.1458° W
Zip Code: 00622, 00623
Driving Distance from San Juan: 112.4 miles
Driving Time: 2 hours, 36 minutes