Puerto Rico, Discover a Magnificent and Unique Island
Puerto Rico, officially known as the Commonwealth of Puerto Rico (Estado Libre Asociado de Puerto Rico), is an unincorporated territory of the United States, located in the northeastern Caribbean, east of the Dominican Republic and west of both the U.S. Virgin Islands and the British Virgin Islands.
Puerto Rico is only 100 miles long by 35 miles wide, making it the smallest island of the Greater Antilles. Puerto Rico (Spanish for "rich port") consists of an archipelago that includes the main island of Puerto Rico and several islands: Vieques, Culebra, Mona and numerous islets.
Feel the Pulse of Puerto Rico
Learn about all things that make the island of Puerto Rico magnificent and unique.
Country Profile
Capital: San Juan, located on the north east of the island.
Location: Caribbean, island between the Caribbean Sea and the North Atlantic Ocean, east of the Dominican Republic.
Coordinates: 18°15'N, 66°30'W
Climate: Tropical Marine, average temperatures year round between 80 °F (26.7 °C) and 70 °F (21.1 °C).
Time zone: Atlantic Standard (UTC - 4:00)
Currency: United States Dollar (USD) $
Population: 3,057,311 (2023 est.)
Nationality: Puerto Rican
Primary ethnicity: Hispanic
Ethnic composition: white (mostly Spanish origin) 75.8%, black 12.4%, other 8.5% (includes American Indian, Alaskan Native, Native Hawaiian, other Pacific Islander, and others), mixed 3.3% (2010 est.)
National anthem: La Borinqueña
Language: Spanish and English are the official languages of Puerto Rico.
Government: Democracy, Republic
Total area: 9,104 sq km (3,515 sq mi)
---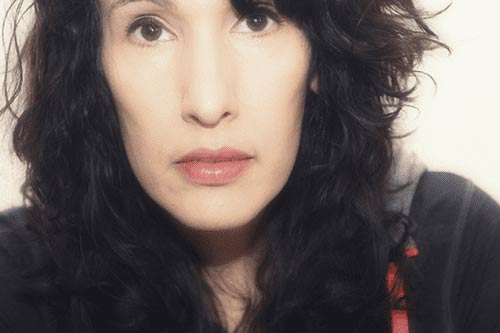 My name is Magaly Rivera and I'm proud to be Puerto Rican. I invite you to take some time to explore the tropical island of Puerto Rico, where you can find local exotic hideaways, miles of white sandy beaches, mountains and valleys, and many other natural wonders. In addition to the natural splendors you will find yourself surrounded by 500 years of history; and warm and friendly people.
Within these pages you can find a wide scope of information pertaining to the island, its culture and people, and every detail that makes Puerto Rico, a magnificent and unique island. Can't find something? Send me a note.
Did You Know?
Puerto Rico used to have as many as 25 military installations.