Culebra, Puerto Rico
(koo-LAI-brah)

Culebra (or "Snake") island is also known as "Isla Chiquita" (small island) and "Ultima Virgen" (last virgin) due to its position at the end of the Virgin Islands archipelago. Culebra was founded on October 27, 1880 by Cayetano Escudero.
The island is accessible by ferry from Fajardo, available twice a day ($4.50). It is also accessible by plane, Culebra's small airport provides domestic services to and from San Juan ($60 one-way). The airport is served by Air Culebra from San Juan's Luis Muñoz Marin International Airport and by Vieques Air Link from San Juan, Fajardo and Vieques.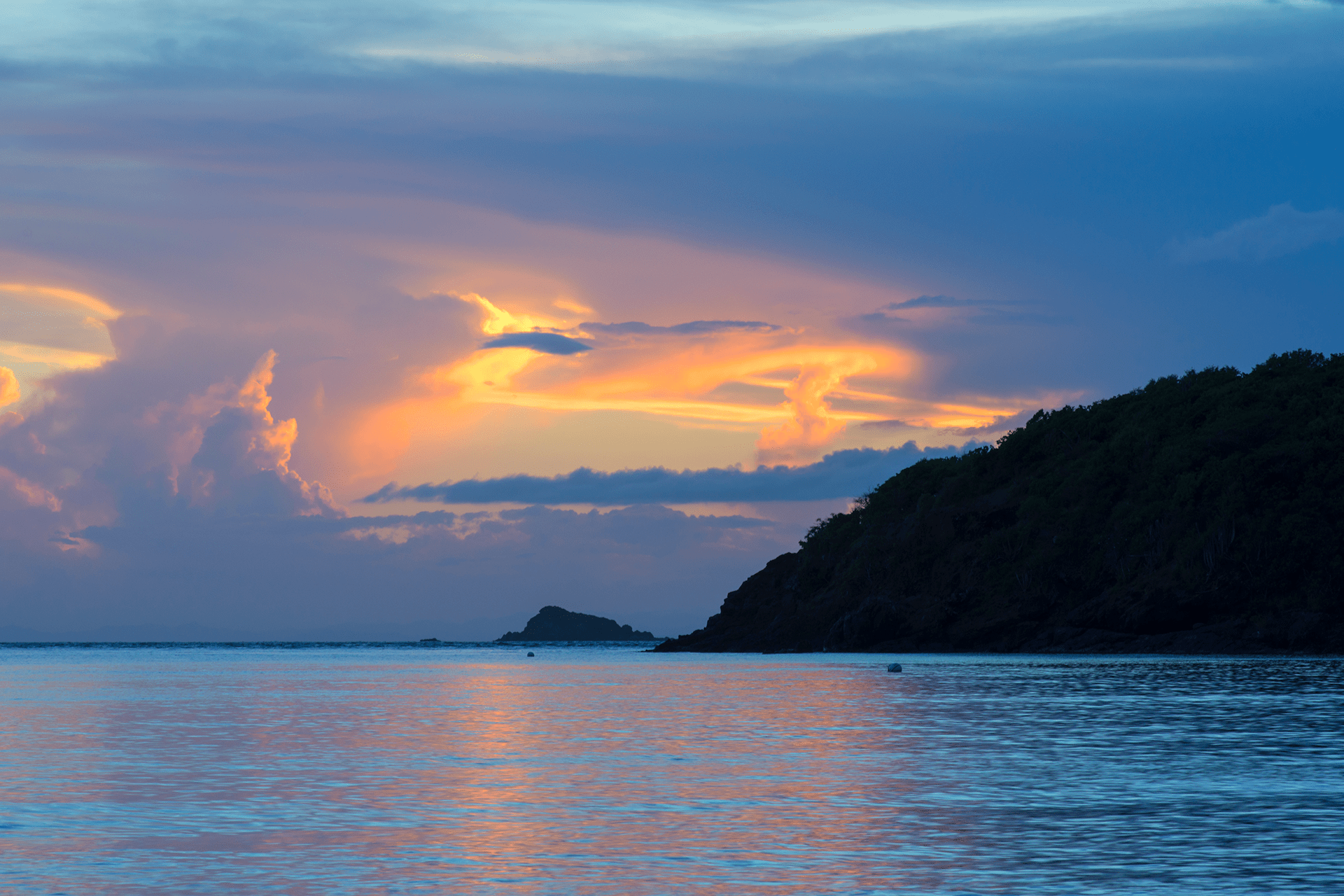 Culebra original names were "Isla Pasaje" and "Isla de San Idelfonso" in honor of Bishop San Idelfonso de la Culebra. Cayetano Escudero was the first Delegate of Culebra appointed by a Governmental order from Vieques on August 2, 1881.
In 1894, written reports indicated that there were 519 residents living in five communities: San Ildefonso, Flamenco, San Isidero, Playa Sardinas I y II, and Frayle. There were 84 houses built, 24 of them in the San Ildefonso community.
The capital is Dewey, which contains most of the archipelagoes 2000 souls. The municipality of Culebra includes all surrounding islets: Norte, Ballena, Geniquí, Tiburń, Sombrero, Matojo, Colorado, Culebrita, Luis Peña (named after its second owner), Las Hermanas, El Mono, Lobo, Lobito, La Pela, La Pelita, Del Agua, Yerba, Raton, Pirata, Verde, Botijuela, Alcarraza, Los Gemelos, and Piedra Stevens.
On June 26, 1903, US President Theodore Roosevelt established the Culebra Naval Reservation. With the outbreak of WWII in 1939, the Culebra Archipelago became the primary gunnery and bombing practice site for the U.S. Navy and continued to be used for these purposes until 1975. Many military relics, including tanks, remain in the area.
Points of Interest and Landmarks
On February 27, 1909, US President Theodore Roosevelt also established a national wildlife refuge, the Culebra National Wildlife Refuge (one of the oldest refuges in the system) to protect large colonies of sea birds (with approx. 85 species), particularly terns, red-billed tropic birds and boobies, and nesting sea turtles. Since then much of the island (about 20%) and the surrounding 23 islets including Culebrita are protected by the U.S. Fish and Wildlife Service, making the islands one of only two nesting sites for giant sea turtles in the U.S. The mangroves within the refuge are a unique habitat which is vital for coastal wildlife. It is known that this area is a favorite roosting site for the endangered brown pelican.
Culebra is a popular weekend destination because of its many pristine and beautiful beaches. Snorkelers wander through its coral kingdoms, nodding good-day to an astounding variety of sea creatures. Coral reefs in this area are considered some of the most spectacular of the entire Caribbean region. Culebra's rugged countryside, outrageous beaches and small-scale tourist industry make the 25-square-mile island a Caribbean treasure for travelers.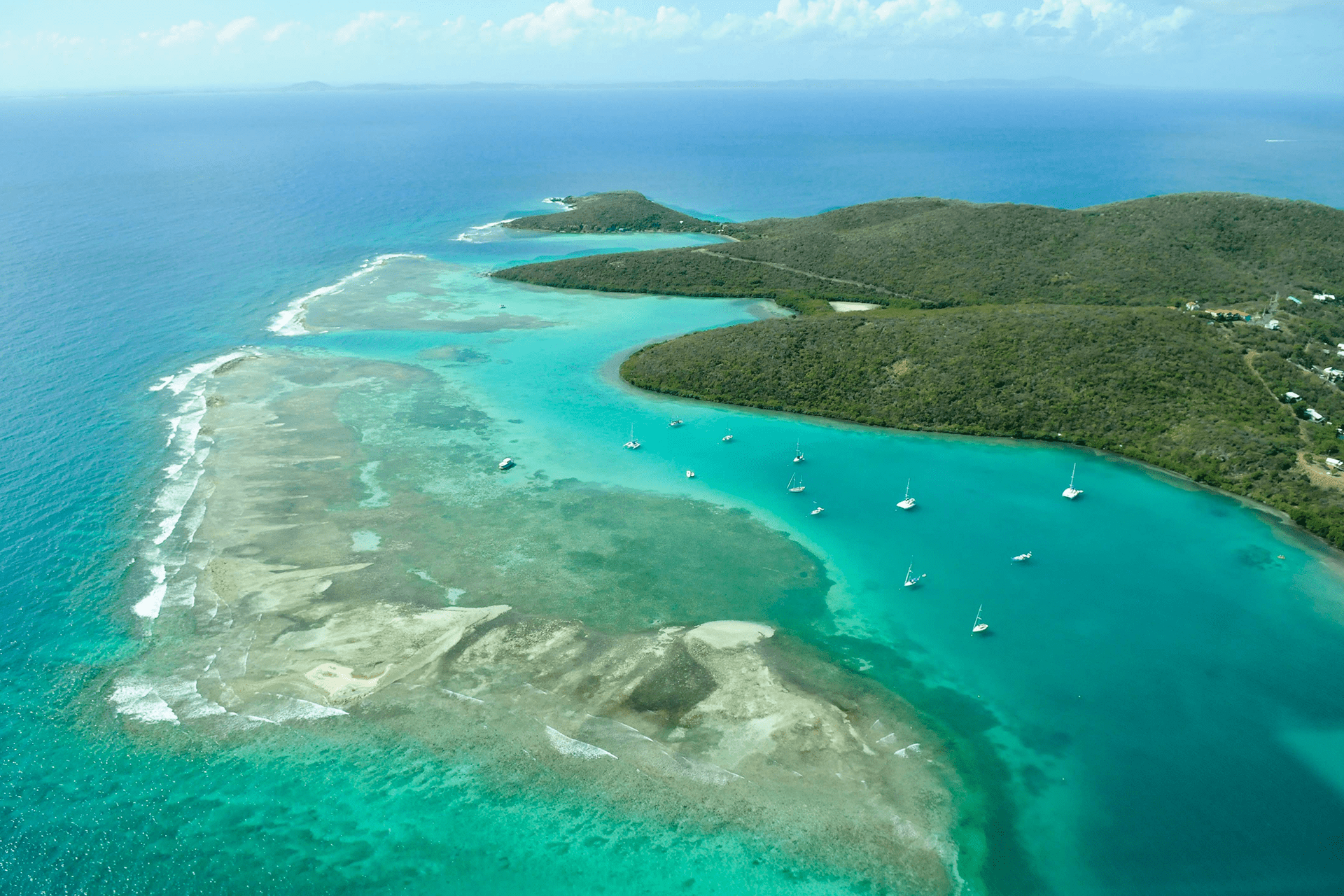 You can visit the surrounding cays, but permits are required and available from the Fish and Wildlife Service, Box 510, Boquerón, PR 00622. Visits are administered by Culebra National Wildlife Refuge and regulated to insure protection of the rich and diverse resources. For information write to: Refuge Manager, U.S. Fish and Wildlife Service, General Delivery - Lower Camp Culebra, Puerto Rico 00775.
The island's most popular beach is Flamenco Beach, because of its white and soft sands, often rated among the best beaches in the United States and the world. Camping is available at Flamenco Beach on the north shore. Culebra Campgrounds are government-run, for reservations contact: Autoridad de Conservación y Desarrollo de Culebra, Attn: Playa Flamenco, Apartado 217, Culebra, PR 00775. Also located in Culebra, Carlos Rosario Beach and Tamarindo Beach are among Puerto Rico's best snorkeling areas.
Culebrita is the largest cay near Culebra. Located on the north side, Culebrita's beach is one the finest examples of white sand and incredible clear waters.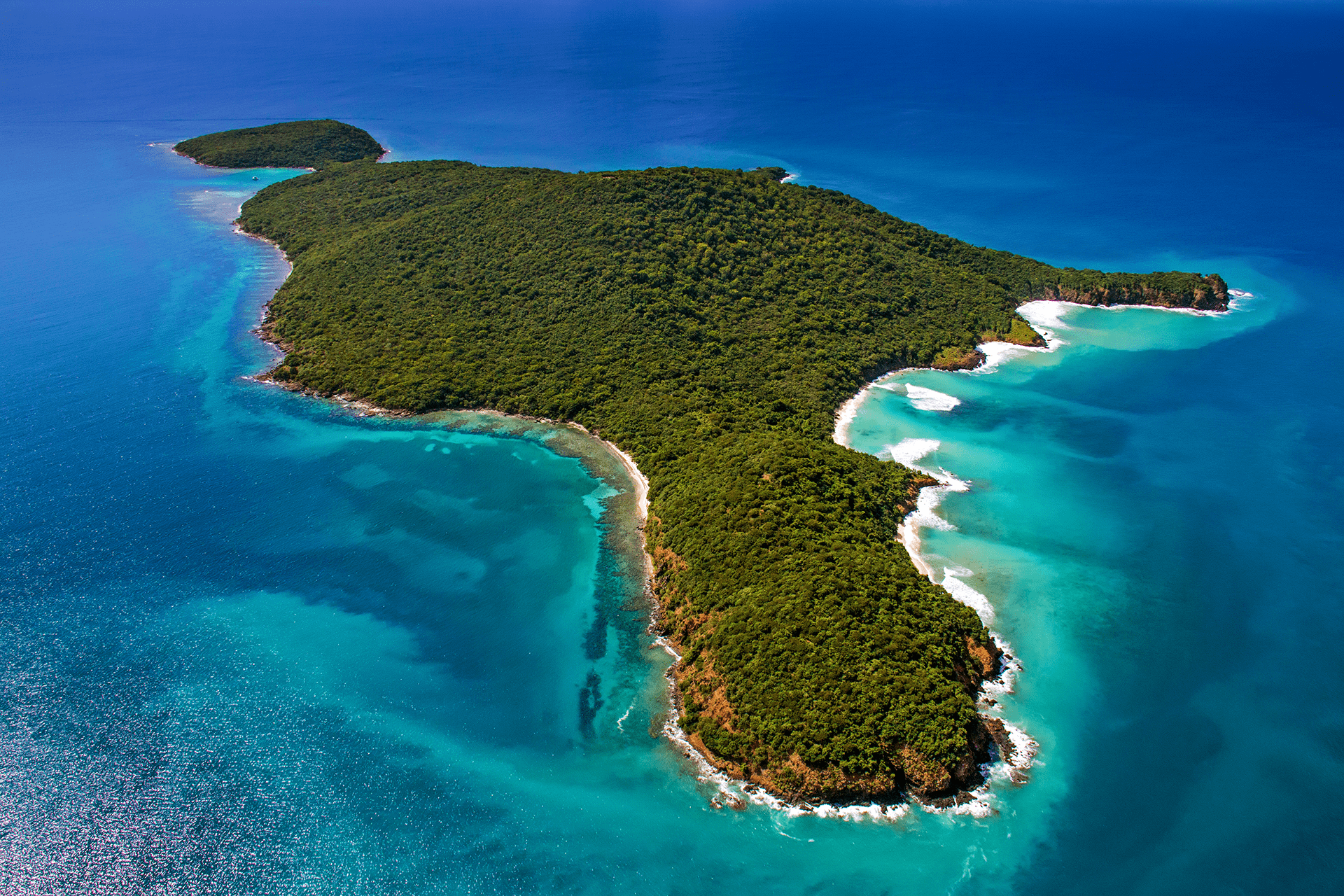 Luis Peña is the second largest cay near to Culebra. Many sandy beaches can be found on this cay, Luis Peña beach included, as well as wonderful coral reef located on the southwest side, perfect for snorkeling.
Other beaches:
Brava Beach
Larga Beach
Las Vacas Beach
Punta Soldado Beach
Resaca Beach
Zoni Beach
Tortuga Beach (located in Culebrita)
The Musuem Fort Count Mirasol was the last military structure built by the Spanish in the New World. Built in 1840 at the order of Count Mirasol, then governor of Puerto Rico. The fort helped solidify Spanish control of the area, keeping British, French, Dutch, and Danish colonists away and dissuading pirates from attacking Isabel Segunda. Restored by the Institute of Puerto Rican Culture in 1991, the Colonial style building houses a beautiful art gallery and a nice collection of indigenous artefacts and old Spanish weapons and coins . Open Wed-Sun, 8:30am - 4:20pm. Admissions adults $3, children $2, (787) 741-1717.
The Culebra Historical Museum, also known as El Polvorín was built in 1905 and served as an ammunitions warehouse for the U.S. Navy. Today, the museum houses several exhibits on U.S. military, endangered sea turtle species and the Tainos. Displays include archeological artifacts, historical maps, photos and videos of the military occupation and life during the 1880s. Located on Route 250, near Brava beach. Open Fri-Sun. Admissions $1. (787) 405- 3768.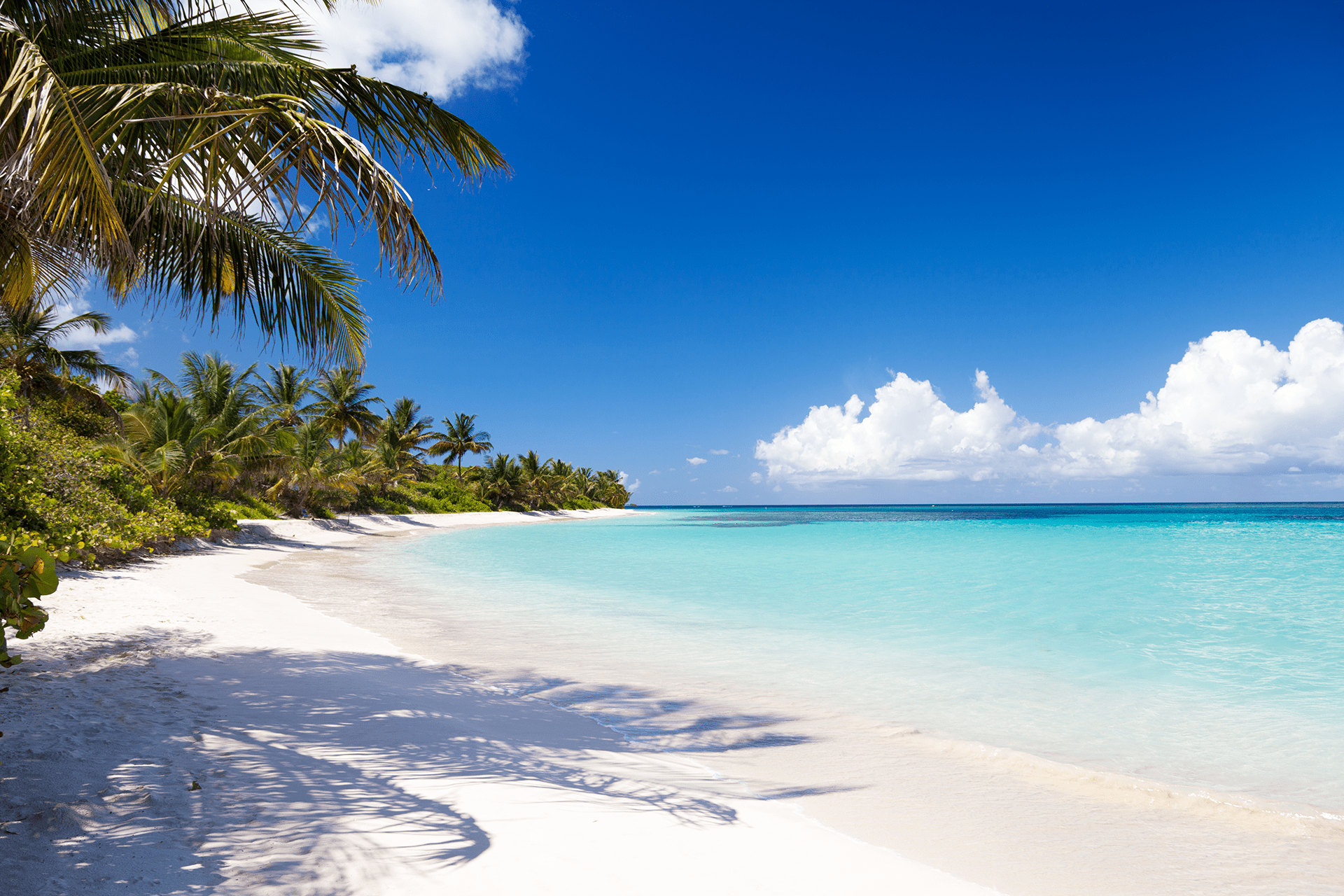 Transportation
Public transportion is available from the ferry terminal to Playa Flamenco.
For information about Ferry Schedules you may contact the Puerto Rico Ports Authority at (787) 863-0705, (787) 863-0852 or (787) 742-3161.
For information about Air Travel Schedules you may contact Isla Nena Air Services, Inc., Vieques Air Link, Air Culebra (Charter) at (787) 268-6951, or Flamenco Airways Inc. (Charter) at (787) 723-8110 or (787) 725-7707.
Medical Services
Despite its size, Culebra has a health clinic with a pharmacy and a hospital with 24-hour emergency room.
Geography
Culebra is located 27 km (17 miles) east of Puerto Rico and 19 km (12 miles) west to Saint Thomas, its dimensions are about 11 km (7 miles) long and 5 km (3.5 miles) wide. Culebra consist of the main island and twenty-three smaller islands that lie off its coast.
Culebra has sparse, thin soils and no permanent rivers or streams; water is obtained from a desalinization plant. Grazing and fishing are the principal activities of its few inhabitants.
Culebra is made up of 6 barrios (wards/districts):
Dewey
Flamenco
Fraile
Playa Sardinas 1
Playa Sardinas 2
San Isidro
Climate
Culebra annual precipitation is 42 inches, and its average temperature is 80°F. The driest month is March, and the wettest is September.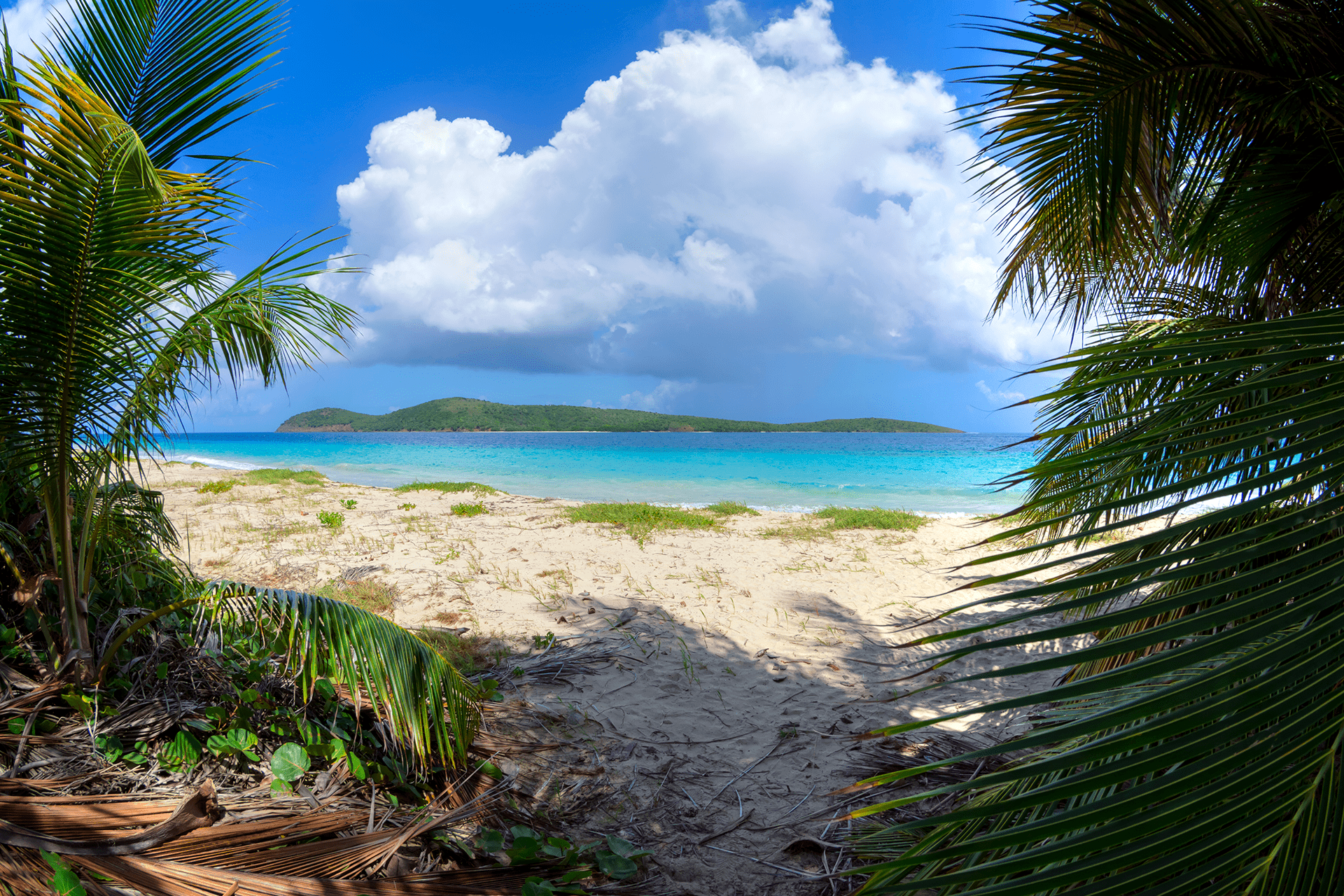 Accommodations
Casa Cielo Rental Home (Guest House), (617) 426-6278

Casa Culebra (Guest House), 787-742-0227

Casa Ensenada (Small Inn), Toll-Free 1 (866) 210-0709
(787) 742-3559

Casa Jardin (Guest House), 913-631-6530

Club Seabourne (Small Inn), 1-800-981-4435
(787) 742-3169

Coral Island Guest House (Bed & Breakfast), (617) 773-0565

Culebra Dive Resort (Guest House), (787) 742-0129

Harbour View Villas (Villa), 1-800-440-0070
787-742-3855

Kokomo Hotel (Hotel), 787-742-1060

Palmetto Guesthouse (Guest House), (787) 742-0257

Posada La Hamaca (Small Inn), (787) 742-3516

Rancho Buena Ventura (Guest House), 787-742-3374

Tamarindo Estates Beach Resort (Villa), 787-742-3343

Villa Arynar (Bed & Breakfast), (787) 742-3145

Villa Boheme (Guest House), (787) 742-3508

Villa Fulladoza (Guest House), (787) 742-3576

Casablanca Condo (Apartment/Condo), 609-646-4881

Casita (Rental), (787) 742-0803

Culebra Beach Villas (Rental), (787) 767-7575

Mamacitas Guest House (Guest House), (787) 742-0090

Restaurants
Club Seabourne (Puerto Rican), (787) 742-3169
Culebra Deli (Vegetarian), (787) 742-3277
Dinghy Dock (American), (787) 742-0233
Dinghy Dock Restaurant (Puerto Rican), (787) 742-0581
El Batey Restaurant (Deli/Sandwich), (787) 742-3828
El Caobo (Puerto Rican), (787) 742-3235
Juanita Bananas Cocina Islena (Puerto Rican), (787) 742-3855
Mamacitas Guest House, Restaurant & Bar (Puerto Rican), (787) 742-0090
Marta's al Fresco (American/Puerto Rican), (787) 742-3575
Tamarindo Restaurant (Puerto Rican), (787) 742-0345
White Sands Restaurant (Sea Food), (787) 742-3169
Festivals and Events
Fiesta de Artesania - November

Fiestas Patronales de Nuestra Sra. del Carmen - July
Every year, Culebra celebrates a patron saint festival. The festivities include dances, food, parades and religious processions. (787) 742-3521
Torneo de Pesca - March

Symbols
Flag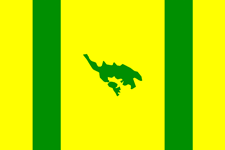 The Culebra flag consists of five vertical stripes, three alternate yellow and two green ones. The yellow central stripe has the map of Culebra in green.
Coat of Arms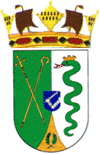 The field is tierced in three, in the Spanish manner, vert, argent, or. The cross and the episcopal crozier symbolize Bishop San Ildefonso, because originally the island was called San Ildefonso de la Culebra. The crowned serpent (culebra means serpent) ondoyant in pale is the emblem of its name. The mailed arm refers to the coat of the Escudero family, first settlers of the island. The laurel cross refers to the civic triumph reached when Culebra obtained the evacuation of the United States Navy. The crest is a coronet bearing two masts, their sails filled by the wind.
Anthem
The anthem was written by Edgardo Romero. The title is Culebra Isla preciosa...
Education
There are 3 public schools in Culebra, education is handled by the Puerto Rico Department of Education.
Demographics *
Population
1,792

Puerto Rico: 3,285,874
Land Area: 11.62 sq mi
Density: 117.7 per sq mi
Median Age: 43.4
Sex: 53% female
Economics **
Per capita income
$15,830
Puerto Rico: $21,058
Median household income: $25,658
Puerto Rico: $21,058
Persons below poverty line: 31%
Housing, families and educational attainment *
Number of households
514
Housing units density:
138 (2013)
Persons per household: 2.67
High school grad or higher: 77.7%
Marital status: 30% married
* U.S. Census Bureau 2020 data, unless otherwise noted - Source: Quick Facts Puerto Rico.
** U.S. Census Bureau 2016-2020

Map References
Coordinates: 18.3169° N, 65.2900° W
Zip Code: 775
Driving Distance from San Juan: 29.1 miles
Driving Time: 52 minutes to Fajardo, take a Ferry
Other Resources