Moving to Puerto Rico
Whether it is for school, work or for any other reason, moving to Puerto Rico requires a lot of coordination. Before purchasing a one-way ticket to the island, there is a lot that you need to know before you arrive. Here are some basics to get you started.
Shipping a Car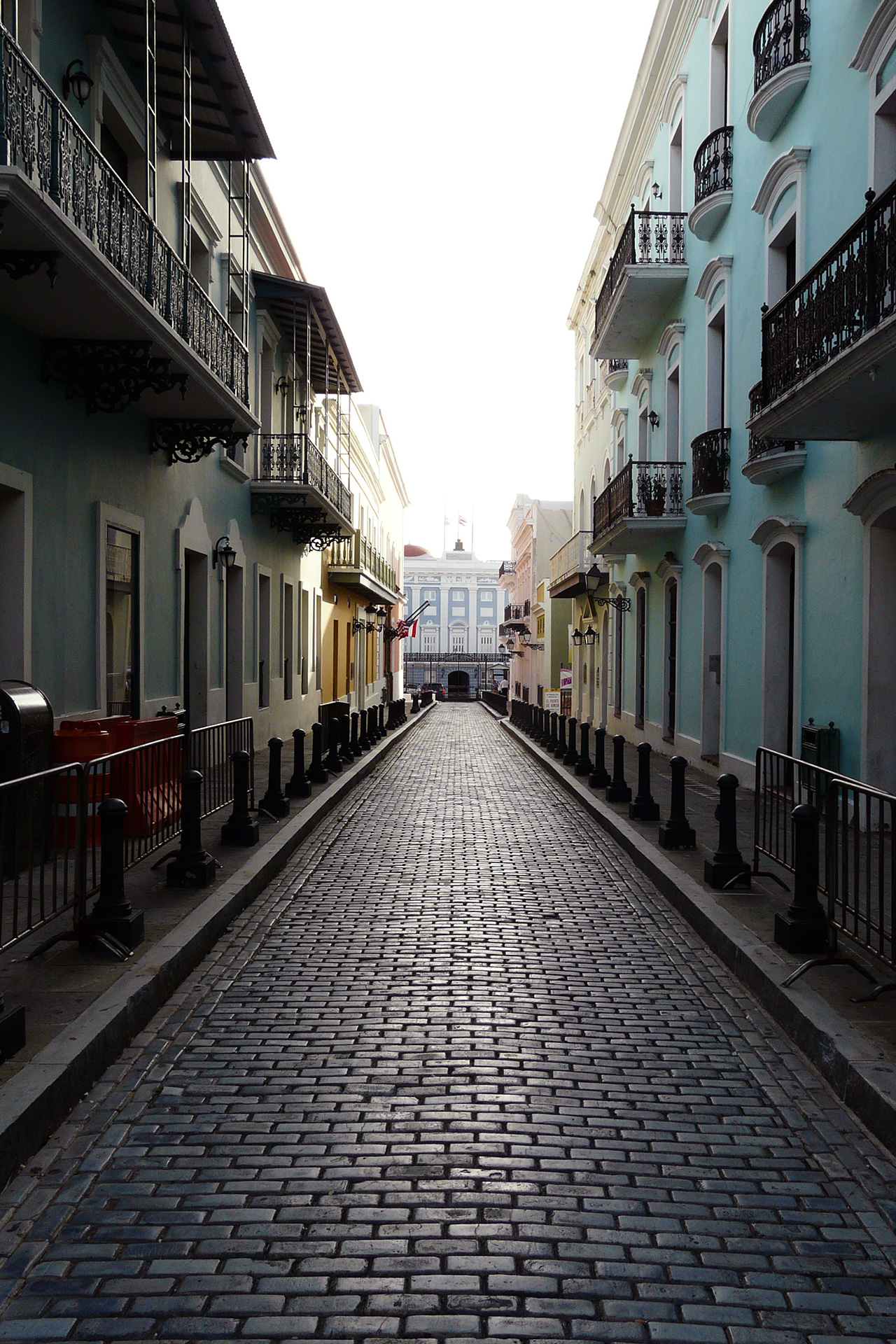 When considering transporting automobiles, furniture and other large household items over land and sea, remember that it may be more economical to sell certain items than it is to ship them -- for instance, older cars valued at less than a thousand dollars.
Shipping a car or household items usually takes from 7 to 14 days, assuming that the request was received at least a 1 to 2 week in advance. Check with your local marines cargo company or an authorized trucking company for schedules and prices.
In addition, contact the Office of Excise Taxes at (787) 721-6237 or (787) 721-0338 in Puerto Rico to obtain an approximate amount for the excise tax you will need to pay to bring your vehicle to the island. You will need to provide vehicle information: make, model, year, automatic/standard, and number of doors.
License plates are not transferable. License stickers are renewed every year at which time you will have to pay $35 annual fee for no fault insurance and $65 for annual registration. For more information contact the Departamento de Transportación y Obras Publicas (www.dtop.gov.pr) at (800) 981-3021 or (787) 729-2929.
Cost of Living
As many other islands, Puerto Rico imports most of its products. Overall, the cost of living in Puerto Rico is approximately 14.2% lower than in the United States. Grocery items on the island are 7.5% more expensive than the average on the U.S. mainland (Cost of Living Index Calculator, 2020).
Housing
Housing prices in Puerto Rico are comparable to Miami or Los Angeles, but property taxes are considerably lower than most places in the US. The real estate market in Puerto Rico is booming due to population growth. Real Estate agencies are a good starting point for renting or purchasing property. Newspapers ads and the Internet is another possible way to find housing. There are thousands of property ads appearing every day in newspapers, web sites and magazines.
On average, rent in Puerto Rico is 46.2% lower than in United States.
Median Property Value: $111,900 (2016)
$114,100 (2015)
Puerto Rico Home Prices and Home Values (US States and Locations Near Puerto Rico Comparison)
Median List Price ($)
Puerto Rico
Virgin Islands
Florida
South Carolina
North Carolina
Georgia
California
New York
Texas

$195,000
$299,000
$179,900
$165,000
$176,500
$155,000
$319,900
$325,000 $174,500

Source: Zillow Local Info, January 29, 2013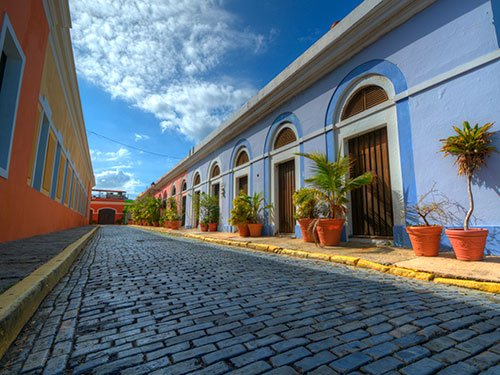 Titles, Deeds and Land Records
Land records are available through the Registros de la Propiedad. There are 29 offices that serve specific municipalities, neighborhoods or sectors. To obtain information from these records it is usually necessary to know the name of the purchaser, the approximate date of purchase and the city in which the land was then located. To obtain certified copies write to or call:

Registro de la Propiedad
Oficina de la Directora Administrativa
Departamento de Justicia, Piso 3
Calle Olimpo, Esq. Axtmayer
Pda. 11
Miramar, San Juan, PR 00907

P.O. Box 9020192
San Juan, Puerto Rico 00902-0192

(787) 723-8960
(787)723-7560
Fax (787)725-8925
Finding Work in Puerto Rico
If you do not have a job, before you have arrived, make sure you have done your resume (curriculum vitae) and that you have copies of all relevant documentation, such as up to date references. For applicants of 18 years or more; some employers may require a Certificate of Good Behavior/Certificate of No Criminal Conviction (PDF), which is issued by the Puerto Rico Police Department.
There are different methods to find a job in Puerto Rico. Here are a few tips:
Ask for job leads from: family members, friends, people in the community, and staff at career centers.


Knock on the doors of any employers, factories, or offices that interest you, whether or not they have vacancies.


Use the Yellow Pages to identify areas that interest you in or near the town or city where you live and then call the employers in that field to find out whether they are hiring for the position that you can do -- and do well.
Source:
What Color Is Your Parachute? 2003: A Practical Manual for Job-Hunters and Career Changers by Richard Nelson Bolles
You can also find lots of job offers in newspapers, specialist magazines and on the Internet. Although you may find a job through one of the many Internet job search sites, the best use of the Internet is to research companies you may want to work for.
If you're looking for employment in Puerto Rico, these web sites can help you in your job search.
How to obtain a Certificate of Good Behavior/Certificate of No Criminal Conviction?
You may request a certificate by completing the Certificate of No Criminal Conviction application (PDF). You must also include a postal money order in the amount of $1.50 made out to: Secretario de Hacienda. Send the money order and letter to:
Superintendente Auxiliar
Servicios al Ciudadano
Policia de Puerto Rico
P.O. Box 70166
San Juan, PR 00936-8166
For more information call (787) 781-0227.
Education
Puerto Rico's overall literacy rate of 94 percent and its budget for education is approximately 40 percent. Education is obligatory between 6 to 17 years old. Primary school consists of six grades; the secondary levels is divided into 2 cycles of 3 years each. The school term in public schools starts in August through mid-December and January through late May.
The Department of Education oversees the public education system. The language used in the schools is Spanish, however, English is taught from kindergarten to high school as part of the school curriculum. Some private schools provides English programs where all classes are conducted in English except for the Spanish class.
There are also several colleges and universities available throughout the island, including: University of Puerto Rico, Interamerican University of Puerto Rico, among others.
Utilities, Newspapers & Communications
Electricity
The general rule in Puerto Rico is United Standards 110 and 120 volts AC, and the outlets take the same two-prong plugs found in the United States.
Electrical service is provided by the Puerto Rico Electrical Power Authority (PREPA) ("Autoridad de Energía Eléctrica") (www.aeepr.com), the second largest government owned utility in the U.S., with assets of $3.5 billion in 1995. It is also the only supplier of electricity in Puerto Rico. Electricity bills are to be paid every month.
For more information contact the Customer Services Center at: (787) 289-3434, outside the metro area 1-800-981-2434 or visit the nearest office.
New generators are being built to keep up with the demand by adding almost 1,500 megawatts of capacity by 2001. Expansion is part of a five year, $1.6 billion capital improvement program. Two private co-generating plants are under construction. The first, a $600 million facility, broke ground in March of 1998.
- Electric voltage 110V, 60-CYCLES, AC
- Capacity 5,040,000 kW.
- Production 20.02 billion kWh (2011 est.)
- Consumption 19.43 billion kWh (2010 est.)
Water & Sewage
The island is served by Puerto Rico Aqueduct and Sewer Authority's (PRASA) (www.acueductospr.com) ("Autoridad de Acueductos y Alcantarillados") extensive system of over 10,000 miles of water mains and aqueducts and 2,000 miles of sewage lines. Puerto Rico's water quality is subject to the same regulated EPA standards that apply on the U.S. mainland. A private company, Professional Services Group, manages and operates PRASA's system. Tap water is considered safe to drink. Milk is pasteurized and dairy products are safe for consumption. Local meat, poultry, seafood, fruit and vegetables are generally considered safe to eat.
For more information contact Autoridad de Acueductos y Alcantarillados Customer Service at: (787) 620-2482.
Natural Gas
Natural gas is delivered by the cylinder. Many Puerto Ricans use natural gas propane stoves instead of electric stoves. Propane cylinders can be obtained from a local propane gas supplier.
Solid Waste
Puerto Rico has over 32 landfills and waste-burning facilities.
As with electricity and water, the only supplier of garbage disposal is the government-run company called Autoridad de Desperdicios Solidos (www.ads.gobierno.pr), known as ADS.
For more information call the main office at: (787) 765-7575 or or contact the nearest office (PDF).
Communications
U.S. by high capacity submarine cable and INTELSAT with high-speed data capability; digital telephone system with about 1 million lines; cellular telephone service; broadcast stations - 50 AM, 63 FM, 9 TV; cable television carries all four major U.S. networks. The first local radio broadcast dating from 1923 and television from 1954. Dow Jones and Reuters are among the quotation and news services available.
Daily Newspapers (national): 4: El Nuevo Día (www.endi.com) ("The new day"), El Vocero de Puerto Rico ("The voice of Puerto Rico"), The San Juan Star (www.thesanjuanstar.com), and Primera Hora ("First hour").
Daily Newspaper Circulation: 650,000 (1998)
Daily Circulation: 185 per 1000 persons
Newspapers Advertising Revenues: $250 million
Total Radios: 2.7 million (1997)
Radios: 679 per 1000 persons
Radio broadcast stations: AM 74, FM 53, shortwave 0 (2006)
Television broadcast stations: 34 (2008)
Total televisions: 900,000 or 99% of total households
Televisions: 1.021 million (1997)
Television broadcast stations: 18 (plus three stations of the US Armed Forces Radio and Television Service) (1997)
TV Stations: Telemundo (WKAQ), Televicentro (WAPA), and TELE ONCE.
Television Revenues: $1.5 million (1998)
Cable TV subscribers: 280,000 (1998)
Telephone
Puerto Rico has modern, reliable United States style telephone service (area calling codes are 787 and 939). All local calls costs 25 cents. Local information is 411, 1-787-555-1212. For directory assistance to others parts of Puerto Rico, dial 0. Person-to-person, collect and calling card calls are easy to place. At the center of the phone book are blue pages in English.
Total Telephones - fixed lines:
total subscriptions: 711,512 (2020 est.)
subscriptions per 100 inhabitants: 25 (2020 est.)
Total Telephones (mobile cellular):
total subscriptions: 3,483,570 (2020 est.)
subscriptions per 100 inhabitants: 122 (2020 est.)
Telephone Service Providers:
Companies providing local and long distance services include: ATT, Sprint, and MCI among others.
Internet
Internet service companies provide access to the Net through local telephone calls around the island. National providers includes: AT&T, America On-Line, CompuServe, MSN and Sprynet. Local providers:
Caribbean Internet Services
(now a PSINet Company), and
PRTC
.
Internet country code: .pr
Internet hosts: 469 (2012)
Internet users:
total: 2,559,600 (2020 est.)
percent of population: 78% (2020 est.)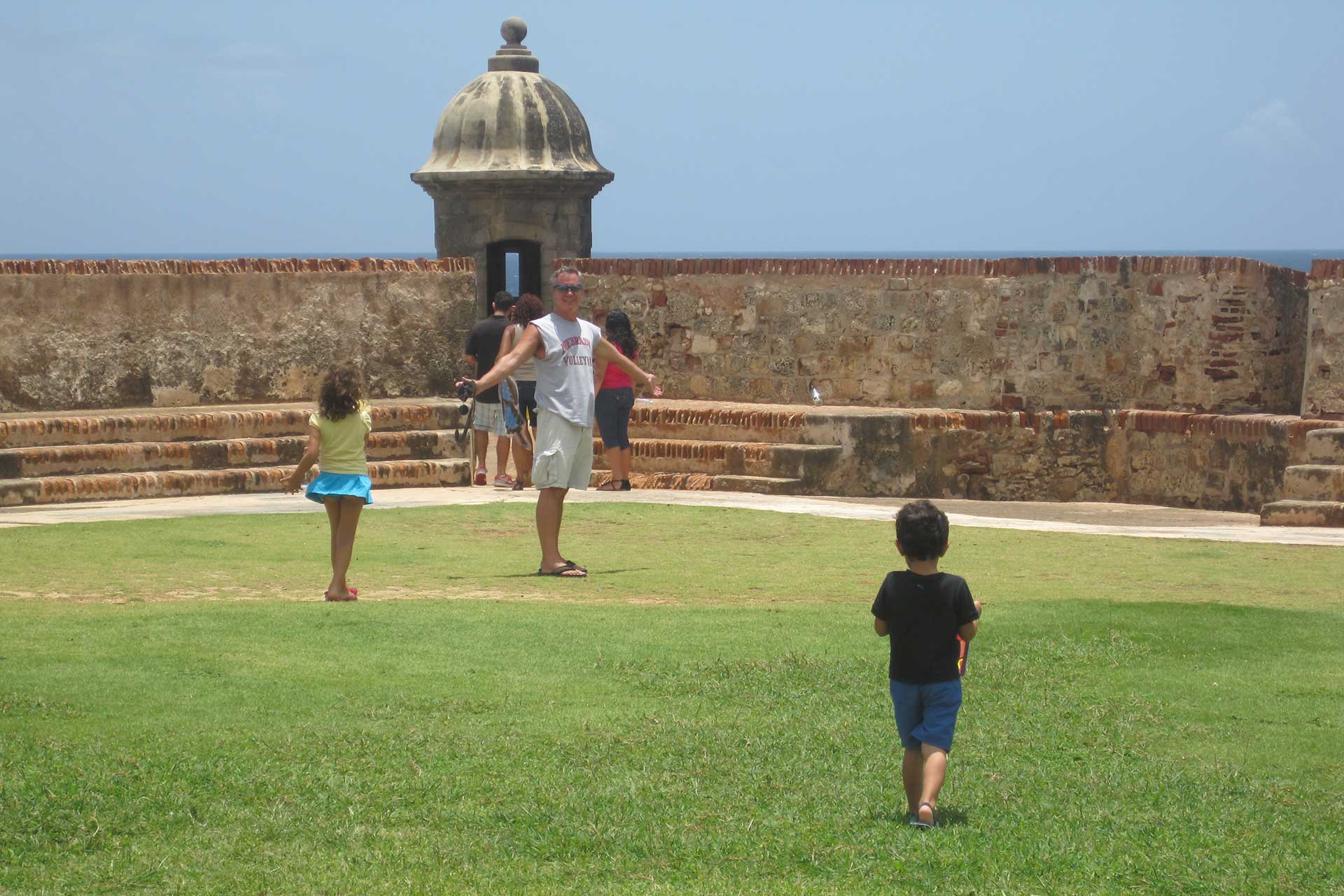 Cellular
Companies providing mobile-phone, paging and celluar services include: Centennial de Puerto Rico (www.centennialpr.com ), Verizon Wireless (www.verizonwirelesspr.com), among others.
Cable TV
Companies providing Cable TV services include: Adelphia (www.adelphiapr.com), Centennial de Puerto Rico (www.centennialpr.com/cabletv), Liberty Cablevision (www.libertycablevision.com), among others.
Postal Service
Puerto Rico is part of the U.S. postal system (
USPS
) and has the same mail rates (28¢ for a postcard, 44¢ for a first-class letter) and service as provided on the U.S. mainland. Post offices are located in every city and offer Express Mail next-day service to the U.S. mainland and Puerto Rico.
In addition, express services are offered by FedEx, UPS, Emery, RPS, and DHL.
Taxes in Puerto Rico
Puerto Rico has a 10.5.0% sales tax. Municipalities have the option of imposing an additional sales tax of up to 1.0% (as of July 1, 2015). In addition, in the event that the governor determines an insufficiency in collections for the general fund an additional 1% to the central government will be imposed.
All inbound shipments to Puerto Rico are subject to a local excise tax. Merchandise and/or articles arriving from the U.S. that will be sold, consumed, given away, and/or remain in Puerto Rico are subject to a 6.6% Puerto Rico excise tax that is calculated from the commercial invoice value. This is payable upon entry to Puerto Rico.
Puerto Rico has it own tax system. Although it is modeled after the U.S. system, there are differences in law and tax rates.
The Puerto Rico tax system is based on self-assessment. Taxes are paid to the state. In addition, a premium is paid to the Social Security. Individual taxpayers are required to file an annual income tax return when minimum-income thresholds are met. They report taxable income and deductions, compare their final tax liability to any income tax withheld or estimated tax paid, and determine any balance due or overpayment of tax due from the Treasury.
For information about the filing taxes in Puerto Rico contact the Bureau of Income Tax at the following address:
Negociado de Asistencia
Contributiva y Legislación
Departmento de Hacienda
P.O. Box 565
San Juan, Puerto Rico 00902-6265.
The telephone number is (787) 721-2020, extension 3611.
To obtain tax forms and instruction booklets contact the Forms and Publications Division Office at the above address, call (787) 721-2020, extensions 2643, 2645, or 2646, or visit their web site (www.hacienda.gobierno.pr).
Health and Medical Facilities
Regulations and requirements may be subject to change at short notice, and you are advised to contact your doctor well in advance of your intended date of departure.
Good medical facilities exist in Puerto Rico. Every hotel has a doctor on call for guests.
Law requires immunizations for diphtheria, tetanus, whooping cough, and rubella. Immunizations are required for school registration.
Driver's License and Driver's Records
The process of obtaining a Puerto Rico driver license is easy to follow. When you apply for your license, take the following basic information: Social security card, ID with your full name, residential and postal address, date of birth and driver's license number (if applicable). To apply, visit one of the locations listed on the on the DMV website.
Learners Permit Certificate
A learner's license allows you to practice driving while accompanied by a licensed adult age 21 or older. You must be at least 16 to apply. You can study for the written permit test using the Driver's Manual (PDF) provided by the DTOP available online.
To apply you must provide the following:
Application for Driver License (form DTOP-775) (PDF)
If you are under 18 years of age, but older than 16 years of age, parent or legal guardian must present birth certificate (acceptable forms of identification) (PDF) and complete a notarized Parental affidavit Medical certificate (form DTOP-260)
Social Security number (present Social Security card, W-2 form, SSA-1099, US Military card, or copy State or Federal Tax returns)
Provide proof of residence and birth date (birth cerificate or passport - acceptable documents) (PDF)
Three 2x2" photographs
Internal Revenue Seal of $11.00
Pass the written exam
Driver's License
Learners Permit Certificate with at least 30 days of expedition
Pass the driving exam
Three 2x2" photographs
Internal Revenue Seal of $11.00
If you wish to retake the exam you should present an Internal Revenue Seal of $5.00.
Renew of Driver's License
Complete the Application for Driver License (PDF), including medical certificate
Two 2x2" photographs
Internal Revenue Seal of $11.00, if your license has expired you must present one for $31.00
If your license has been expired for more than 2 years and 30 days, you must take the written exam applicable for your license type.
Driver's License for New Residents
New residents must obtain a valid Puerto Rico driver's license within 30 days of establishing residency and may register to vote after 30 days. If you are a U.S. Citizen and you have a valid out-of-state license you must provide the following:
Take an eye exam
Pass the written exam, (if you are over 25 and your current license has no outstanding violations, the written exam could be waived)
Internal Revenue Seal of $11.00
In most instances eye and written exam is not required when presenting a a valid driver's license from another state.
Duplicate of Driver's License
Affidavit on the loss of the license, indicating that has not been occupied by the Police or suspended by some court of Justice
Two 2x2" photographs
Internal Revenue Seal of $5.00
Identification with photo
How to obtain a driver's record?
You may request a driver record by mail by providing the following information:
Full name as it appears on your driver's license
Social Security number
License number
Reason for the request
Address to which the record should be mailed
Daytime telephone number
Photocopy of a valid photo identification, preferably your Puerto Rico driver's license
Money order in the amount of $1.50 made out to: Secretario de Hacienda.
Mail to:
Secretario de Hacienda
DivisiApartado 41243
San Juan, PR 00940-1240
Requests usually take 2 to 3 business days and mailed out via first class US Mail.
Vehicle Registration and Insurance Information
To register your car you must present vehicle's current registration certificate, title (unless held by lien holder), and your out-of-state license plates.
Puerto Rico law does not require drivers to carry vehicle insurance.
Voter Registration
To register to vote applicants must be a U.S. citizen, 18-years-old by the election date and have lived in the state and county for at least 30 days and within their precinct 10 days prior to the election.
Churches
There is a good representation of all the major religious denominations in most towns: Roman Catholic, Christian Scientist, Presbyterian, Methodist, Evangelists, Islam, Scots Kirk, Seventh Day Adventists, Jehovah's Witnesses, Salvation Army, Church of Christ, Mennonite, etc.
If you can't find the information you are looking for, feel free to send me a note.