Practical Information for Your Trip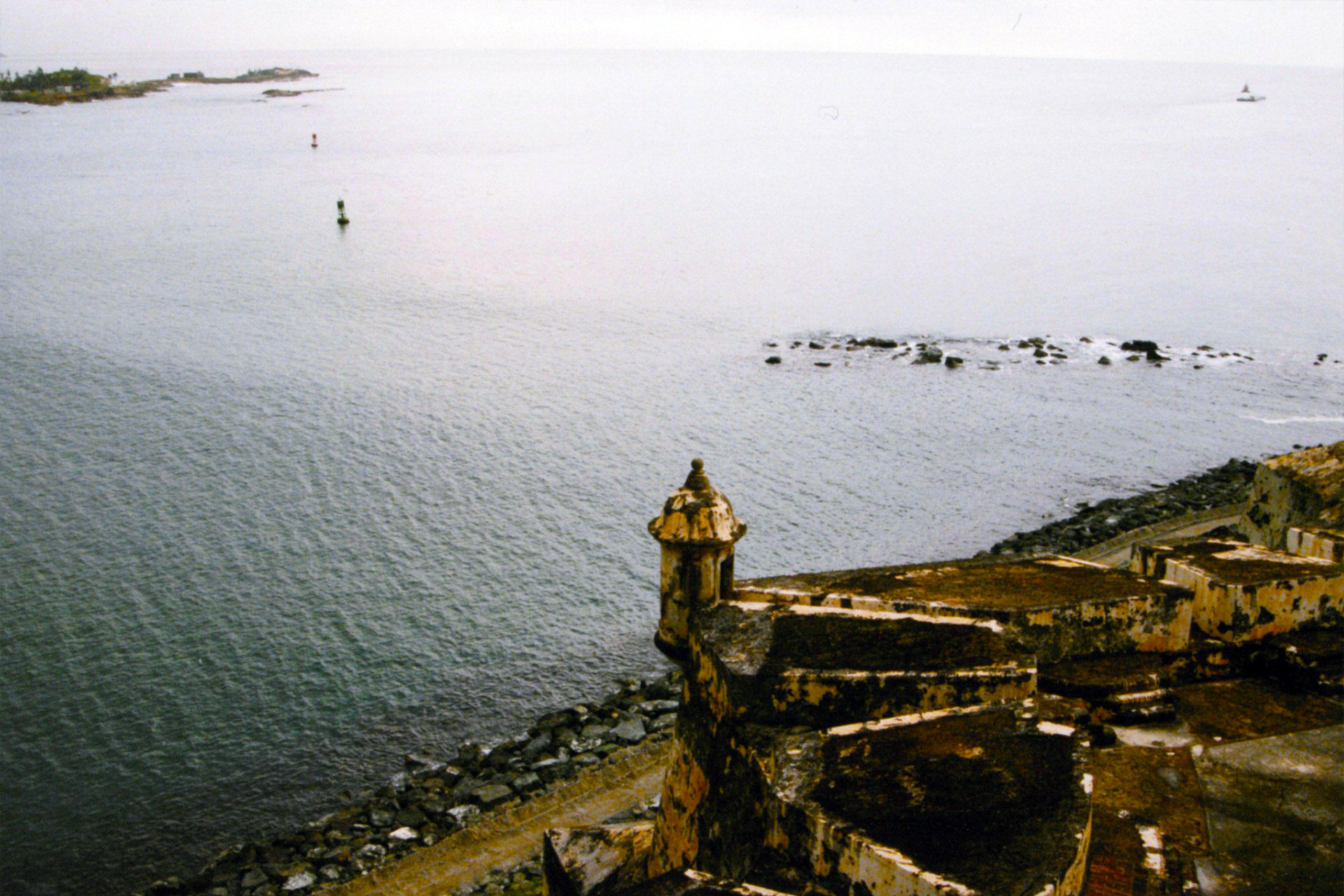 Take some time and travel to a tropical island. Hire a cast of thousands to play friendly, welcoming people most of whom speak English (in addition to their native Spanish). When you are looking for exotic locations, miles upon miles of white sand beaches, plus an unbelievable rain forest and mountains, you come to Puerto Rico.
Puerto Rico is a modern progressive and civilized vacation spot that maintains the charm and hospitality of days gone by. You will find everything that the Caribbean has to offer in this all around family destination - and with it is a people whose warmth is equaled only by the sunshine that graces its shores.
When to plan your trip?
Book your trip as early as possible. The earlier you book your flight and accommodations, the easier it is to do, specially if when looking for non-stop flights.
When to go to Puerto Rico?
Puerto Rico enjoys year round summer temperatures, an average annual temperature of 80°F (26°C). The peak tourist season is between December and April, but this has more to do with the climate in U.S. mainland than anything else. July and August represents another peak tourist seasons. The best time to avoid the crowds is the low season between May and November, which, unfortunately, coincides with hurricane season (officially -- from June 1 to November 30). In recent years, Puerto Rico has also become popular Spring Break destination.
What are the best places to visit in Puerto Rico?
Looking for the best of the best? Ask anyone individual and you will get as many different answers as people you ask. Each person sees a different picture of Puerto Rico. Sights, sounds and experiences will forever be embedded in the memories of those who come to visit. The Best of the Best by Frommers offers recommendations to visitors for a must see places, cities, or scenery.
Tourism Brochures and Other Literature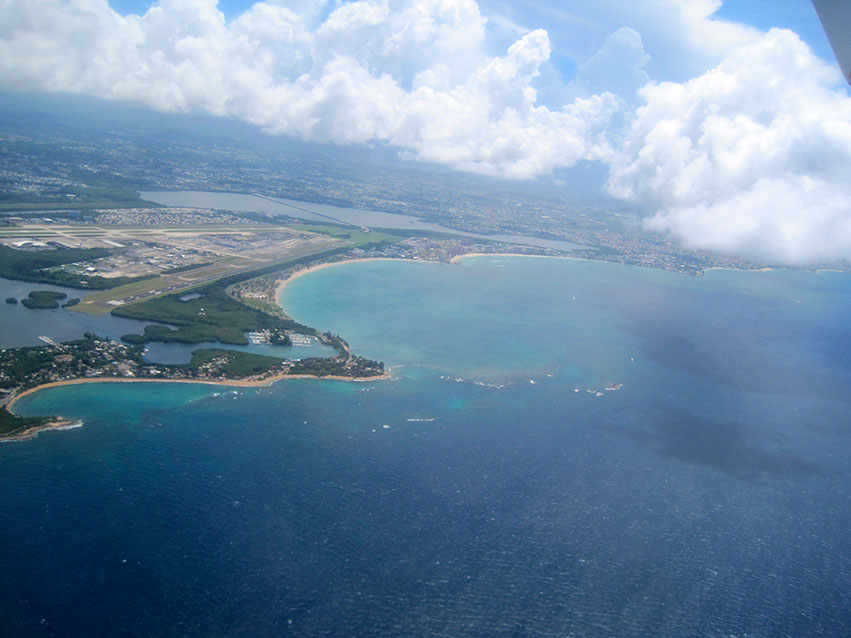 The Puerto Rico Tourism Company, the island's official tourist center, produces and distributes several publications. The most popular is Qué Pasa! magazine, a bimonthly magazine that extols Puerto Rico's vast number of tourist attractions and natural wonders available throughout the island. Featuring outstanding photography and packed with information, every issue of Qué Pasa! includes useful and fully updated lodging and restaurant listings, detailed full-color maps for touring the Island, engrossing feature articles plus vital information on Puerto Rico's history, local cuisine and night life, arts and crafts, folklore, sports and much more.
For a full information package, call the Puerto Rico Tourism Company at 1-800-866-7827. The official tourism guide is the Que Pasa! magazine, it includes information on accommodations, restaurants, shopping centers, casinos, transportation services, special events and fiestas.
Some other magazines and guides to look for include: Tables Magazine, Places to Go, San Juan Guide, Bienvenidos and Go To Puerto Rico Travel Planner.
You can also buy maps practically at any store or gas station. Many recommend the Puerto Rico Adventure Map, which contains the most current and accurate map information available. If you are renting a car, the car rental agency may also provide you with a map, usually by request.
If you prefer to study your route before traveling you can purchase or download maps online.
Accommodations
Puerto Rico offers a huge variety of lodgings that will appeal to a multiplicity of personalities and pocketbooks. There are 13,000 hotel rooms available in Puerto Rico (2010), 50% are located in the San Juan area. The government sponsors "Paradores Puertorriqueños", a group of 18 inns located throughout the island. Quality and prices varies among the group. A centralized reservation and information system has been set up. (From the U.S., call 1-800-443-0266. Outside of the San Juan metro area, call 1-800-981-7575. Within the San Juan area, call (787) 721-2884.)
If you are planning on renting, buying or leasing property on the island, Real Estate Agencies offer a variety of services, whether it is a small quiet home or a vacation rental, real estate agents will provide you with the information you need. There is a wide selection of rental properties available in San Juan and throughout the island at beach and resort areas.
Courtesy & Dress
Puerto Ricans are a gentle and friendly people. The island feels more like Latin America than the United States. Swim wear is fine for the beach and leisure wear for the resorts, but elsewhere a little dressing up is in order. Night time in San Juan is somewhat informal.
Light and loose cotton clothing is the best bet year-round for Puerto Rico's warm tropical climate. Pack a sweater for cool season evenings or if you plan to visit the mountain regions.
There are no nudist facilities (camps and/or beaches) in Puerto Rico. Nudism is illegal in Puerto Rico.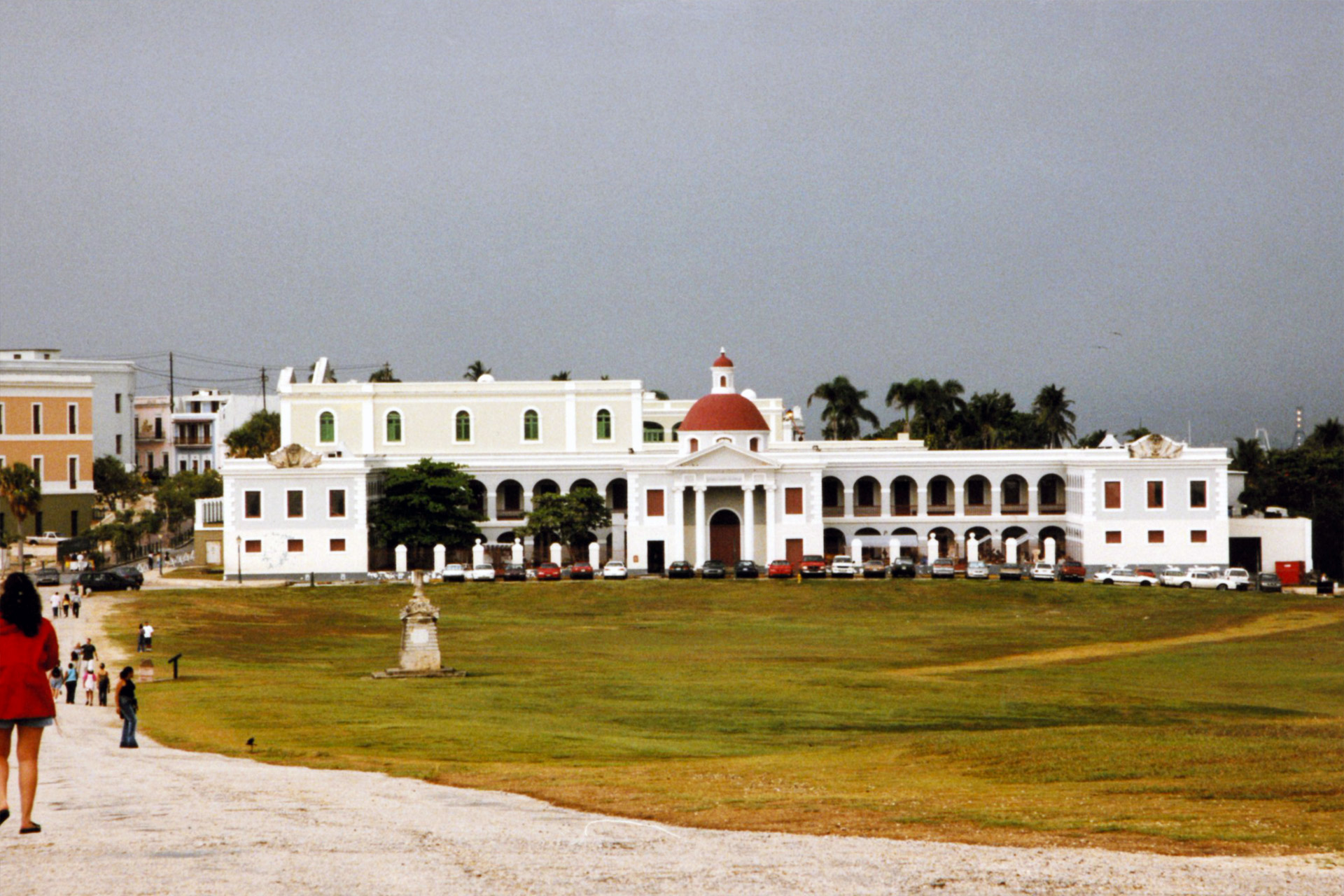 Getting Married in Puerto Rico
Puerto Rico is the perfect destination for an unforgettable wedding. The island provides a wide range of location options that you can choose from, colornial forts, sandy beaches and tropical forests.
Learn about how to apply for a marriage lincense in Puerto Rico.
Traveling with Pets
Before taking a flight with your animal, have your veterinarian examine your pet to ensure that it is healthy enough to make the trip. Airlines and State health officials generally require health certificates for all animals transported by air. You will be required to: 1) Outfit your pet with a sturdy collar and two identification tags. The tags should have both your permanent address and telephone number and an address and telephone number where you can be reached while traveling. 2) Rabies quarantine certificate from veterinary doctor stating that pet has had a rabies shot. For more information contact the U.S. Department of Agriculture Puerto Rico office, Veterinary Division at (787) 766-6050.
Traveling with Firearms
According to Federal Regulations, anyone carrying a firearm, must declare the firearm upon check-in, complete a Declaration of Armed Individual, and ask for further instructions.
On July 22, 2004, President George W. Bush signed into effect the Law Enforcement Officers Safety Act of 2004 (LEOSA). This law creates a mechanism by which qualified active and retired sworn law enforcement officers are permitted to carry a concealed weapon anywhere within the jurisdiction of the United States, subject to certain limitations, provided that officers are carrying their official badges and photographic identification.
The title defines the term "state" to include the District of Columbia, Puerto Rico, and all US possessions excluding the Panama Canal Zone.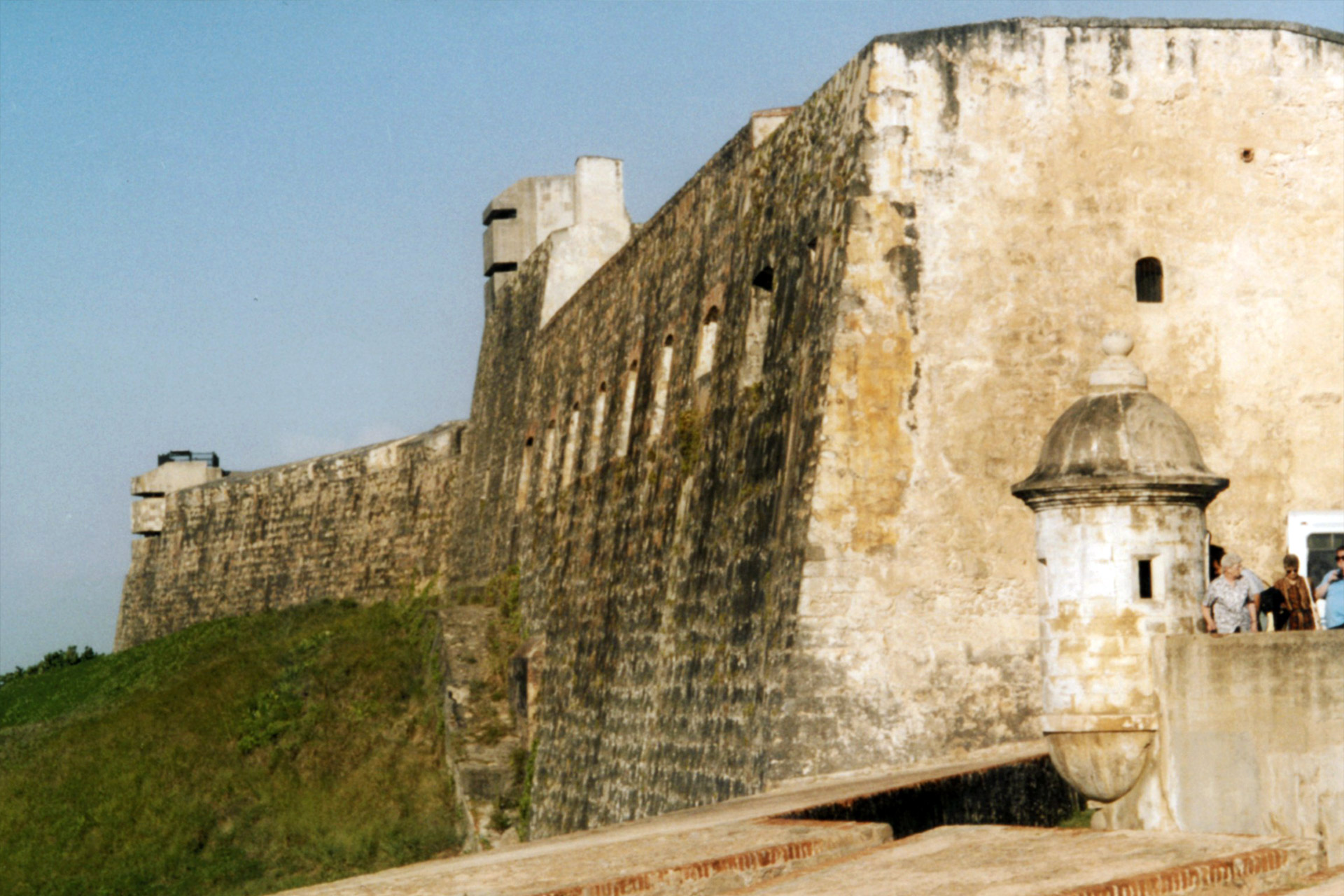 Business Hours
Most commercial businesses operate from 8:30am or 9am to 5pm Monday through Friday. Government offices are open 8:30am to 4:30pm. Banking hours are 9:30am to 3:30pm. Department stores and malls are generally open Monday through Thursday and Saturday from 8am to 6pm On Friday, stores have a long day: 8am to 9pm. Many stores also open on Sunday from 11am to 5pm.
Casinos
They are located in many hotels around the Island. Proper dressing should be observed by men and women. People under 18 are not allowed.
Sports
Puerto Ricans love sports. Any sport you can do in the Caribbean, you can do in Puerto Rico.
Drinking Alcohol
You must be 18 years old to purchase liquor in stores or buy drinks in hotels, bars, and restaurants. A municipal statute forbids alcohol consumption on the streets of many cities, like San Juan. It is illegal to operate motor vehicle at or above .08 blood alcohol level.
Smoking
Indoor smoking in public places is prohibited. This includes hotels, bars, restaurants and all other establishments where food and beverage are served. You must be over 18 years to buy tobacco products.
Drinking Water
It's generally safe to drink tap water in Puerto Rico, and tastes great. No need to buy bottled water.
Electricity
The electrical current in Puerto Rico is 110 volts/60 cycles, exactly the same as in the continental U.S. and Canada.
Internet Access
Internet access is good in most cities, either through mobile data and Internet services provides. Mobile data coverage will be spotty in sparsely populated areas.
Driving
Valid resident country or international driver's license required. You can drive for up to three months in Puerto Rico using your internationl driver's license.
Driving is on the right-hand side of the road. All the same rules as any part of the United States, except that the signs are in Spanish, the distance markers in kilometers and the gas sold in liters. In many rural areas, road signs are missing, and roadways can be narrow and winding.
Toll Roads
Puerto Rico has many toll roads, each toll being between $0.75 and $3.
Shopping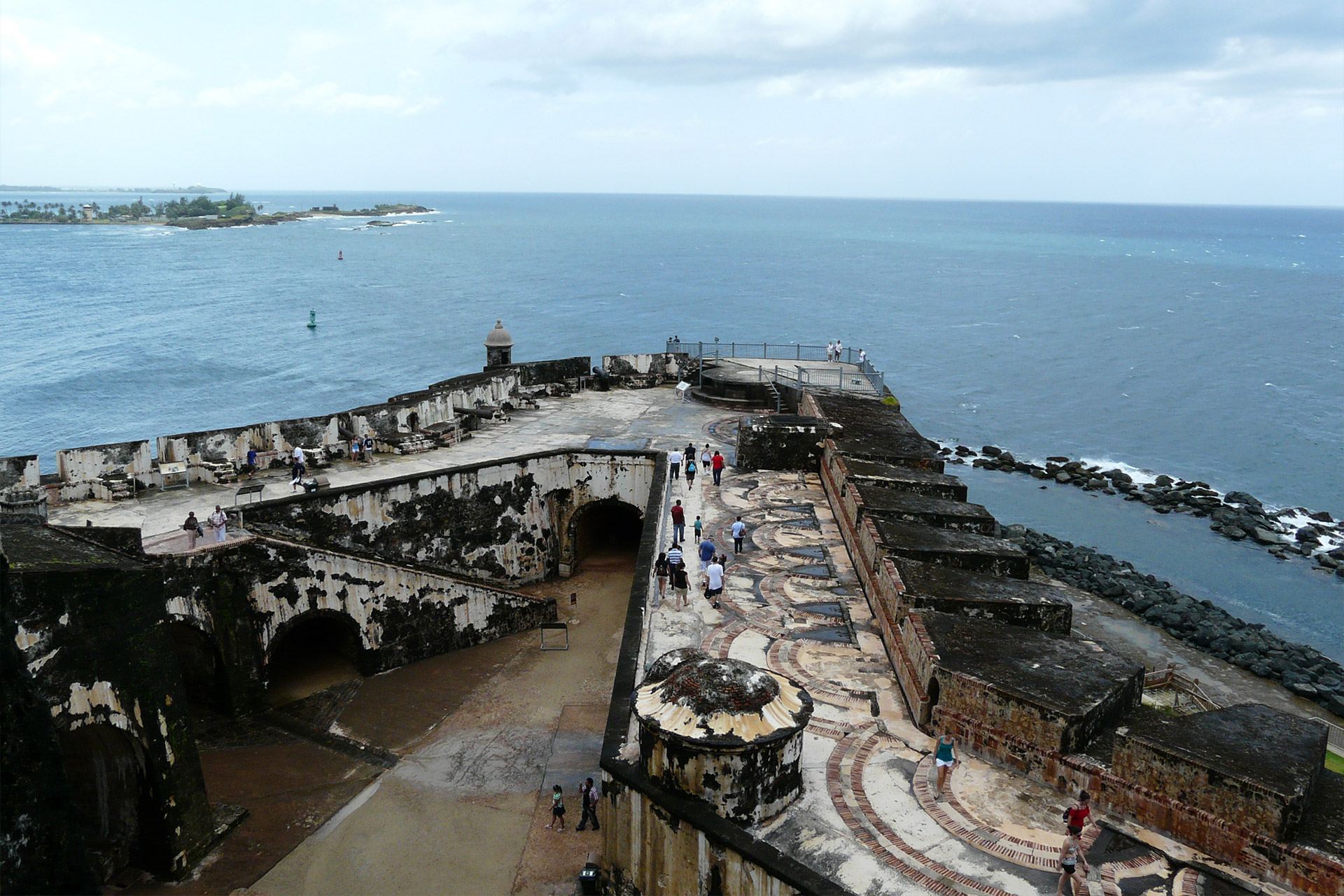 Shoppers from the Caribbean and beyond are drawn to metropolitan San Juan, Plaza Las Americas in Hato Rey is the largest shopping mall in the Caribbean, containing 190 stores, including J.C. Penney's, Sears, Macy's, and dozens of smaller stores for clothing, gifts, electronics, cosmetics, etc. (787) 767-1525. Other commercial centers: Plaza Carolina in Carolina, Río Hondo in Levittown, Plaza del Carmen in Caguas and Mayagüez Mall in Mayagüez, Plaza de Aguadilla in Aguadilla, and Plaza del Caribe in Ponce.
In almost all cities there are regional commercial centers. Retail stores like: Sears, Wal-Mart, Kmart and JCPenny anchor shopping centers and malls alongside locally owned shops and island chain stores.
Do not forget that Puerto Rico is a large producer of rum, with many different types ranging from light rums for mixing with soft drinks to dark brandy-type rums. Hand made cigars can still be found in Old San Juan and Puerta de Tierra. A wide variety of imported goods from all over the world are available. Local artesanías include wooden carvings, musical instruments, lace, ceramics, hammocks, masks and basket-work.
Craft Shops
For information about island crafts and visits to island artisans, contact:
Fomento Crafts Program (787) 758-4747 Ext. 2291.
Puerto Rico Tourism Company artisan office (787) 721-2400 Ext. 2201, 2080.
Institute of Puerto Rican Culture Popular Arts Center (787) 722-0621.
Tourism
Number of tourists: 3.07 million (2018)
Receipts from visitors: U.S. $3.28 billion (2018)
Receipts per tourist: $1,070 (2018)
Economic Development
Puerto Rico Industrial Development Company, (888) 577-4326.
Chamber of Commerce
Puerto Rico Chamber of Commerce/Camara de Comercio, (787) 721-6060.
Foreign Chamber of Commerce
Puerto Rico Chamber of Commerce in the U.S., Box 899, Ansonia Sta., New York, NY 10016.
For rates and further information on automobile transportation contact Puerto Rico's main maritime shipping agency; Sea Star Line, (www.seastarline.com) (787) 721-2330 or toll-free at 1 (877) 775-7447.
For information on estimated tax liability contact the Puerto Rico Treasury Department ("Departamento de Hacienda, Negociado de Arbitrios Generales"), at (787) 721-1257. You can also contact the Office of Excise Taxes at (787) 721-6237 or (787) 721-0338 for assistance.
Puerto Rico Tourism Company Offices
The Puerto Rican Tourism Company operates offices around the island and numerous regional offices in countries around the world. Some of them listed below.
Puerto Rico Main Office
La Princesa Bldg. #2 Paseo La Princesa
Old San Juan, P.R. 00902

P.O. Box 902-3960
San Juan, P.R. 00902-3960
(787) 721-2400
1-800-866-7827

New York
135 West, 50th Street, 22nd Floor
New York, NY 10020
(212) 586-6262 / (800) 223-6530

California
3575 W. Cahuenga Blvd., Suite 405
Los Angeles, CA 90068
(323) 874-5991 / (800) 874-1230 - Ext. 10


Canada
6-295 Queen Street East
Suite 465
Brampton, Ontario L6W 4S6
(416) 368-2680 /
(800) 667-0394 within Canada only

Spain
Calle Serrano 1, 2 A
28001 Madrid
34-91-431-2128

Germany
Schenkendorfstr.1
65187 Wiesbaden
49 611 2676710

Other Resources
How to Cite This Webpage
Don't forget to cite this webpage on your project sources (APA Style).
Rivera, M. (2023, November 25). Puerto Rico Tourist and Travel Information. Welcome to Puerto Rico! Retrieved 07 December 2023, from https://welcome.topuertorico.org/tinfo.shtml.
Insight Guides Puerto Rico
(Travel Guide with Free eBook)
Frommer's EasyGuide to Puerto Rico
(Easy Guides)