Where is Puerto Rico Located?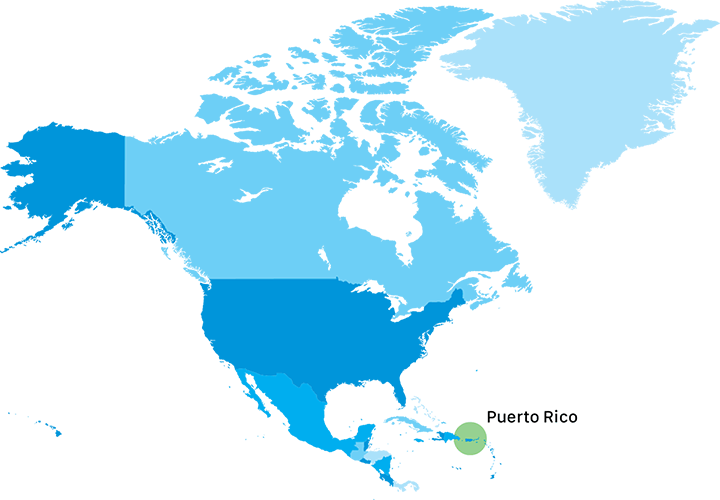 Puerto Rico is located on the continent of North America, in between the Caribbean Sea and the North Atlantic Ocean, 50 miles (80 km) east of the Dominican Republic and 40 miles (65 km) west of the Virgin Islands. Puerto Rico's coordinates are 18.2208° N and 66.5901° W (Longitude -66.10572000, Latitude 18.46633000).
Puerto Rico is the smallest and most eastern of the Greater Antilles.
Puerto Rico is an archipelago formed by the main island of Puerto Rico and several smalle islands: Vieques, Culebra, Mona and numerous islets.
Learn more about the geography of Puerto Rico.