Fajardo, Puerto Rico
(fah-HAHR-do)

Fajardo is known as "La Metrópolis del Sol Naciente" (the city that guards the sun of the Caribbean). Fajardo was founded in 1772. It was originally named Santiago de Fajardo.
Fajardo is one of the most originally beautiful spots on the island's shores. Located in the east region of the island, bordering the Atlantic Ocean, north of Ceiba and east of Luquillo. Fajardo is a major boating center, with a wide range of rentals and charters available, with daily and sport-diving excursions as well as scheduled ferries and air service carrying passengers and cargo to Culebra and Vieques. For information call: (787) 863-0705 or (787) 863-0852. Puerto del Rey Marina, home of 750 ships, is the largest in the Caribbean.
Fajardo's perfect beaches are bounded by calm, clear water ideal for snorkeling, Seven Seas Beach, offers plentiful water sports facilities, offshore points for sailing, snorkeling and plenty of scuba diving.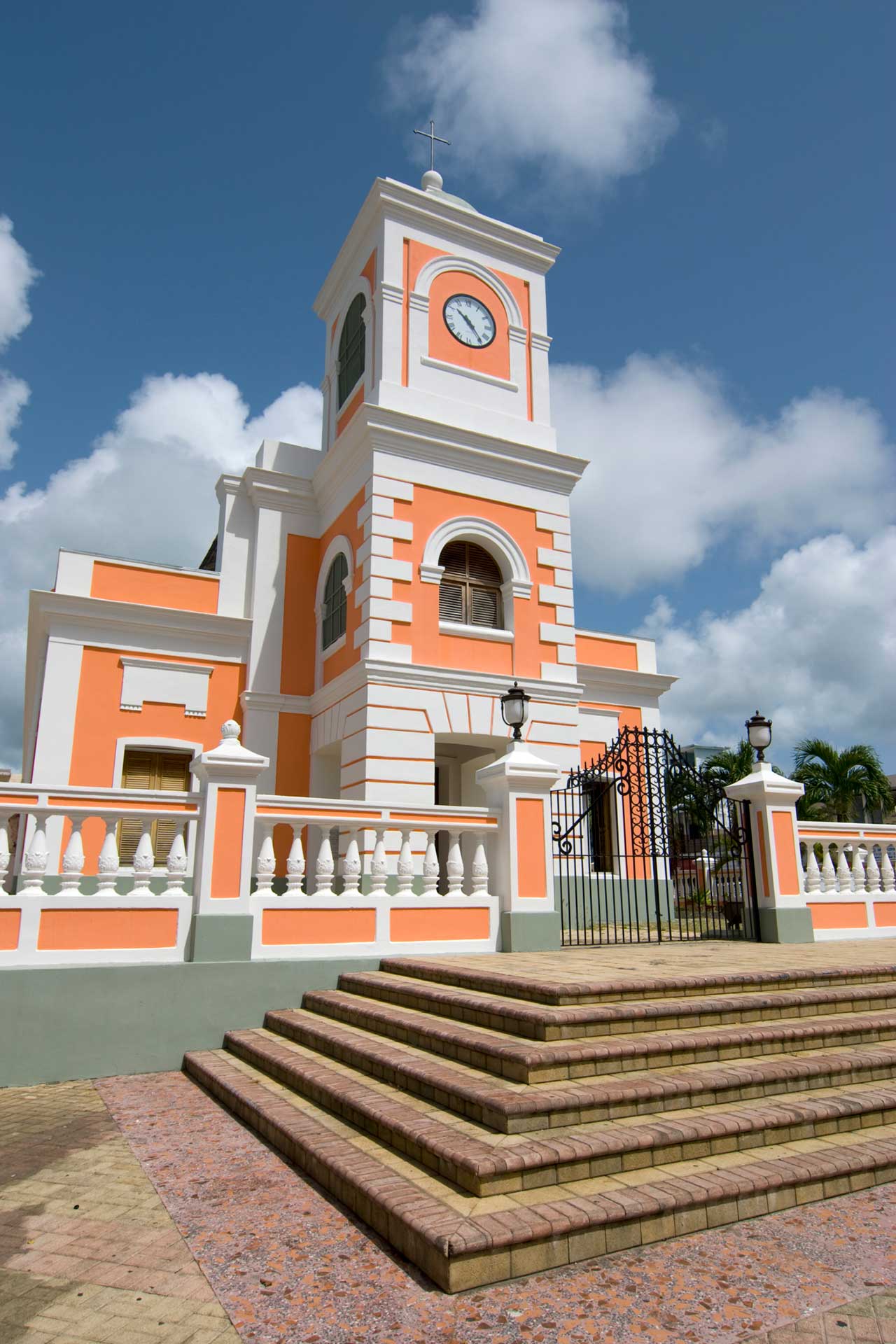 Las Cabezas de San Juan in Fajardo is one of the most important natural areas in Puerto Rico. Las Cabezas, which means "headlands," refer to 3 promontories that extend into the Atlantic Ocean. Impressive representation of seven different ecological systems including coral reefs, beaches, lagoons, mangroves and dry forest within its 316 acres/128 hectares. The preserve is also a scientific research center, which serve as a home of many endangered species. Visitors can explore the reserve along a network of trails and board-walks.
The island's second oldest lighthouse, a 19th century lighthouse, built in 1880, and known as El Faro de las Cabezas de San Juan, is located here. The lighthouse is owned by the Conservation Trust, who carefully restored this lighthouse to its original and beautiful neoclassical style. The lighthouse has an information center and observation deck, from which offers a magnificent view that, on a clear day, reaches distant Caribbean islands.
The Nature Reserve is open for general and school group tours on Wednesday, Thursday and Friday morning and open to the public Wednesday through Sunday. Special rates are available for groups of 20 or more. Reservations are required for all visitors. Tours lasting two- and one-half hours, are scheduled four times daily: 9:30am, 10am, 10:30am and 2pm. An English tour is available at 2pm. Located on Route 987, (787) 722-5882 or (787) 860-2560.
Located next to reserve at the end of Hwy 987, the Seven Seas Beach is an excellent beach. Open daily between 9am – 5pm with lifeguards on duty.
Also located nearby is El Conquistador Golf Course, designed by Arthur Hills in 1993. It features changes in elevation more than 200 feet with strategic bunkering and water features. Open daily 6:30am - 7:30pm. (787) 863-6784.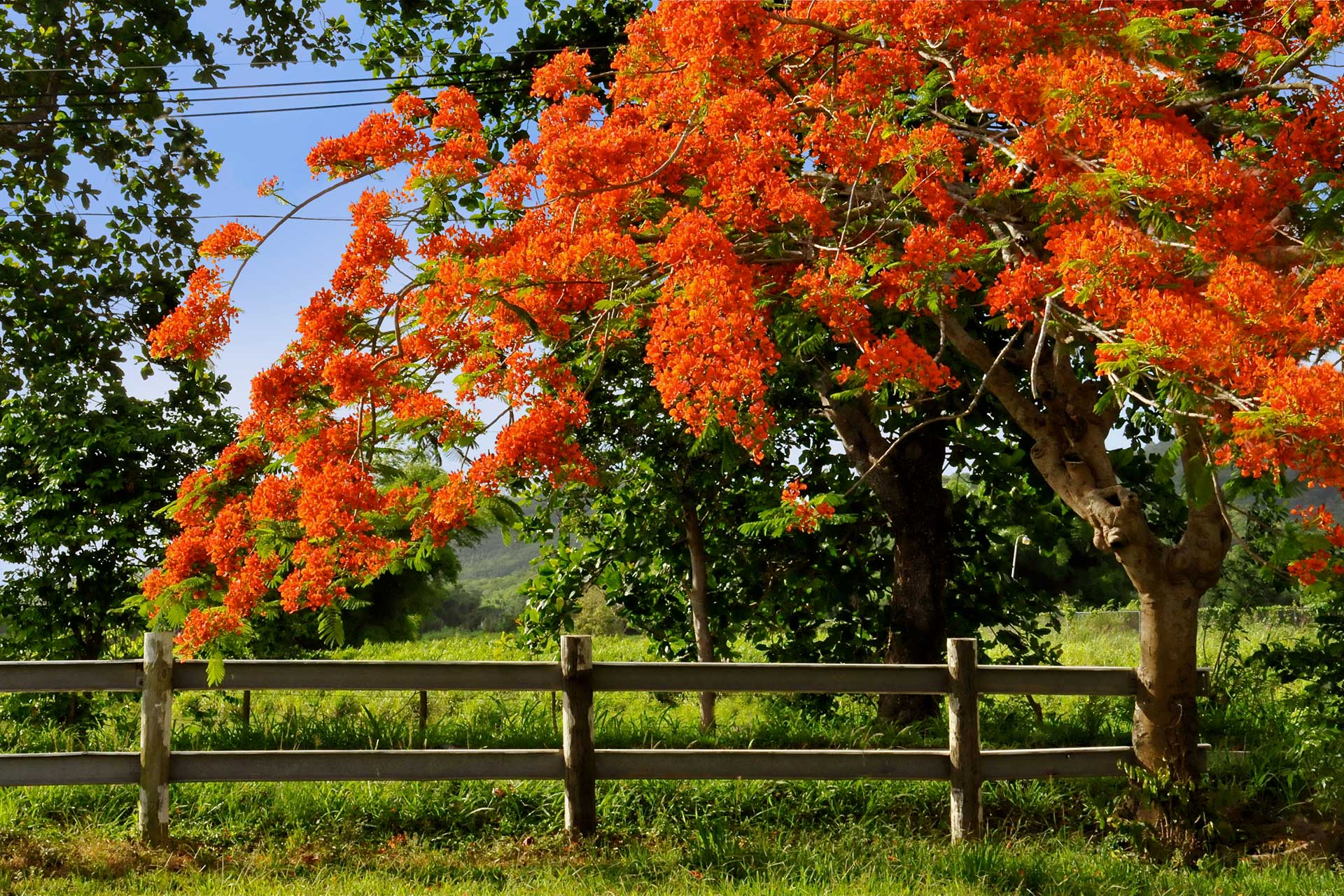 Off shore near Fajardo few islets can be found: Icacos, Palominos, Palominitos and Diablo, uninhabited coral islands.
Economy
Principal manufactures of the area include cigars, furniture, metal and electronic components.
Notable People
There are many well-known "fajardeños", among them:
Antonio R. Barcelo, politician
Marquita Rivera, first Puerto Rican actress to appear in a major Hollywood motion picture
Restaurants
A La Banda Waterfront Restaurant (Sea Food), (787) 860-9162
Anchor's Inn (Sea Food), (787) 863-7200
Bally Hoo Bar & Grill (American), (787) 863-1000
Blossoms (Japanese), (787) 863-1000
Blue Iguana (Mexican), (787) 860-6000
Breeze Restaurant (Continental), (787) 860-6000
Cantina de las Olas (Mexican), (787) 863-1000
Cassava (Puerto Rican), (787) 863-1000
Ciao Mediterranean Café (International), (787) 863-1000
Isabella's Grill (Sea Food/Steak), (787) 863-1000
Las Brisas Terrace (American/Puerto Rican), (787) 863-6565
Metropol (International), (787) 801-2877
Otello's (Spanish), (787) 863-1000
Rosa's Sea Food (Sea Food), (787) 863-0213
Sting Ray Cafe (International), (787) 863-1000
Accommodations
Anchor's Inn (Guest House), (787) 863-7200

El Conquistador Resort and Golden Door Spa (Resort), (787) 863-1000

Fajardo Inn (Hotel), (787) 860-6000

Las Casitas Village and Golden Door Spa (Resort), 787-863-1000

Scenic Inn (Guest House), (787) 863-5195

Las Crobas Inn Guesthouse (Guest House), (787) 860-8753

Puerto Rico Vacation (Rental), (939) 940-2002

Festivals and Events
Festival Cocolia - November

Festival de Bomba y Plena - May

Festival de Chiringas - April

Fiestas del Paraiso - August

Fiestas Patronales de Santiago Apostol - July
Every year, Fajardo celebrates a patron saint festival. The festivities include dances, food, parades and religious processions. (787) 863-4013
La Bicicletada Fajardena - April

Regata de Veleros Copa Kelly - April

Symbols
Anthem: Fajardo que aquí en el oriente...
Education
There are 15 public schools in Fajardo, education is handled by the Puerto Rico Department of Education. Fajardo is also home of 2 colleges and universities.
Geography
Fajardo is made up of 9 barrios (wards/districts):
Cabezas
Demajagua
Florencio
Naranjo
Quebrada Fajardo
Quebrada Vueltas
Pueblo
Río Arriba
Sardinera
Climate
Fajardo annual precipitation is 66 inches, and its average temperature is 79°. The driest month is February and the wetest month is October.
Other Resources
Demographics *
Population
32,124

Puerto Rico: 3,285,874
Land Area: 29.86 sq mi
Density: 1,012 per sq mi
Median Age: 42.4
Sex: 53% female
Economics **
Per capita income
$12,913
Puerto Rico: $21,058
Median household income: $19,957
Puerto Rico: $21,058
Persons below poverty line: 44.3%
Housing, families and educational attainment *
Number of households
4,268
Housing units density:
649.4 (2013)
Persons per household: 2.69
High school grad or higher: 81.3%
Marital status: 36% married
* U.S. Census Bureau 2020 data, unless otherwise noted - Source: Quick Facts Puerto Rico.
** U.S. Census Bureau 2016-2020

Map References
Coordinates: 18.3258° N, 65.6525° W
Zip Code: 00738, 00740
Driving Distance from San Juan: 29.1 miles
Driving Time: 54 minutes