Caguas
(KAH-gwahs)

Caguas is known as "La Ciudad Del Turabo" (Turabo city), "La Ciudad Criolla" (criole city) and "El Corazon de Borinquen" (Borinquen's heart). Caguas was founded in January 1st, 1775. Originally called San Sebastián del Piñal de Caguax , Caguas derives its name from a local Indian chief (Caguax) who was an early Christian convert.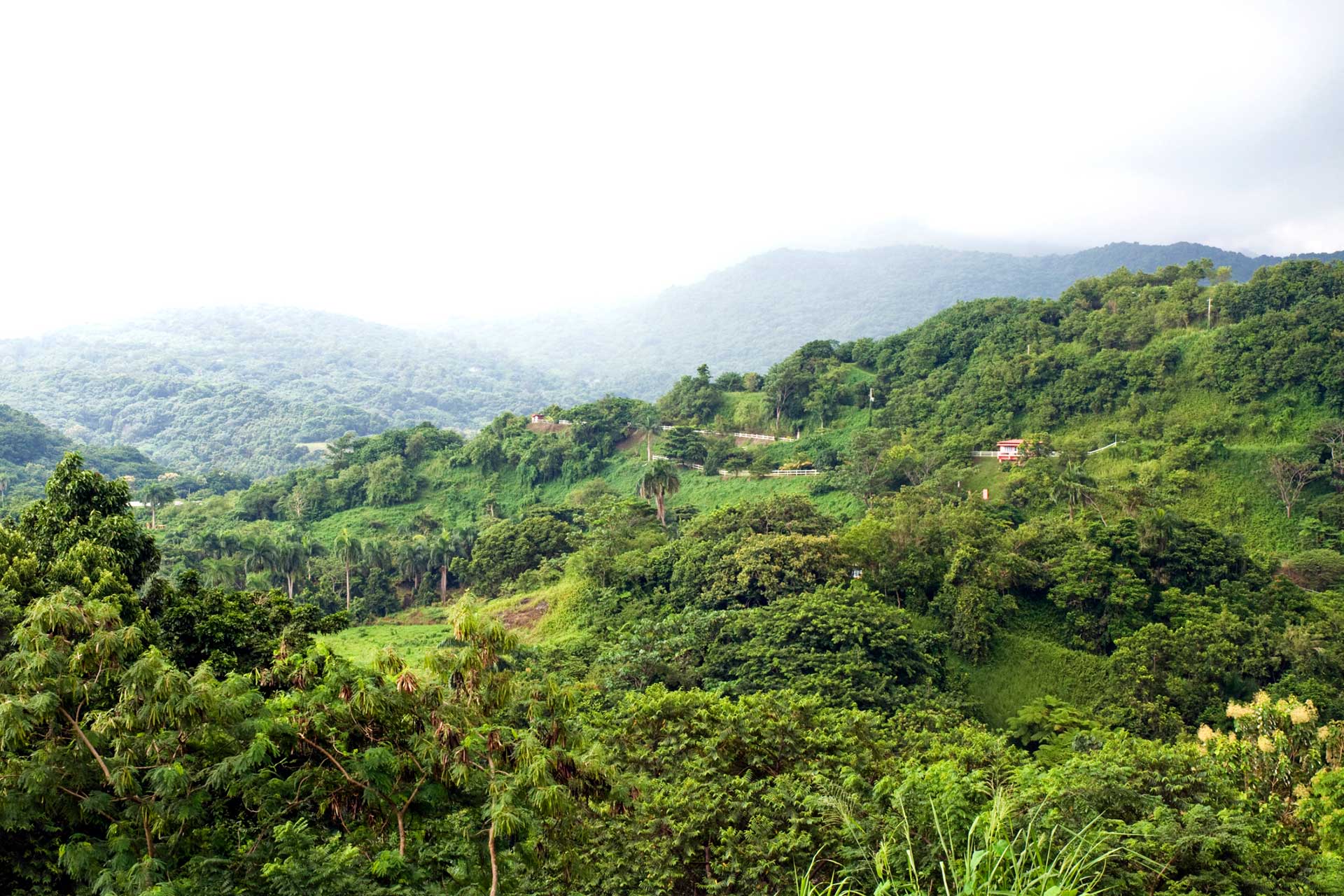 Caguas is home to several museums. The Museo de Historia de Caguas has five exhibits that showcases the history of Caguas, from the indigenous people up to the present day. The museum's collection incudes ceramic, stone artifacts, utensils, bone remains, and skeletal remains. Open Tue-Sat, 9am -12 and 1pm - 5pm, 787-653-8833. Museo de Artes Populares de Caguas showcases arts and crafts from Puerto Rican artisans. Open Wed-Sun 9am-12pm and 1pm-5pm, (787) 744-8833.
The
Abelardo Diaz Alfaro Pink House
celebrates Puerto Rican literature through the famous author Abelardo Diaz Alfaro. Located in a 19th century mansion, the rooms of this museum are decorated with period furniture. Open Tue-Sat 9am - 5pm, 12 Alejandro Ramirez St, (787) 286-7640.
Be sure to also explore the Tobacco Museum and the Museum of Art.
If you are looking for inspiring natural wonders, you must visit the Sotomayor del Toro Reserve, a 63-acre reserve on the steep slopes of Cerro La Santa. This tract of virgin tropical forest shelters numerous wildlife species, andstreams here nourish the headwaters of the Turabo River. It is adjacent to the Carite State Forest in the neighboring city of Guayama.
Located between the municipalities of Trujillo Alto, Caguas and Gurabo, the Carraizo Lake is the island's largest. Take route 175 or 739.
Economy
The town's economic activities include: diamond cutting, tobacco processing, and the manufacture of leather goods, glass and plastic products, electronic equipment, clothing and bedding.
Notable People
There are many well-known "cagüeños", among them:
Abelardo Diaz Alfaro
José Gautier Benítez
Juan José Osuna
Margot Arce de Vazquez
José Ignacio Quintón
As the only hotel in the city and located in the heart of the city, the Four Points by Sheraton Caguas Real Hotel & Casino gives you the amenities you are looking for to impress your clients, and your kids. All rooms include free high-speed Internet, free bottled water, kitchenette, refrigerator, coffee maker, iron/ironing board, Cribs, voicemail, hairdryer, work desk, among other amenities. In addition, the Four Points by Sheraton Caguas Real Hotel & Casino, home to the largest casino on Puerto Rico, (787) 653-1111.
Festivals and Events
Festival Folklorico - July



Fiestas Patronales de Nuestra Sra. del Carmen - July
Every year, Caguas celebrates a patron saint festival. The festivities include dances, food, parades and religious processions. (787) 746-6100


Synbols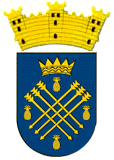 Anthem
Caguas
Education
There are 52 public schools in Caguas, education is handled by the Puerto Rico Department of Education. Caguas is also home of 13 colleges and universities.
Geography
Caguas is located in the Central Mountain Range, south of San Juan and Trujillo Alto; east of Gurabo and San Lorenzo; and west of Aguas Buenas, Cidra and Cayey. Its rivers are: Cagüitas, Turabo, Bairoa, Cañas, Grande de Loíza and Cañabonsito.
Caguas is made up of 11 barrios (wards/districts):
Bairoa
Beatriz
Borinquen
Cañabón
Cañaboncito
Pueblo
Río
Cañas
San Antonio
San Salvador
Tomás de Castro
Turabo
Rivers
There are several rivers that run through Caguas. These rivers include Turabo, Bairoa, Canabonsito, Caguitas, Grande de Loiza and Cañas.
Climate
Annual precipitation is approximately 69 inches and the average temperature is 77 F. The driest month is March. The greatest amount of precipitation occurs in September.
Demographics *
142,893
Population
142,893 (July 2013 est.)
Land Area: 58.6 sq mi
Density: 2438.4 per sq mi
Median Age: 37.3
Economics *
$7,235
Per capita income (2013)
Puerto Rico: $11,068
Median household income: $23,924
Puerto Rico: $19,624
Persons below poverty line: 37.30 %
Housing, families and educational attainment *
53,273
Number of households
Housing units density: 1030.2
Persons per household: 3.14
High school grad or higher: 75.4%
* U.S. Census Bureau 2010 data unless otherwise noted.
Map References
Coordinates: 18.2314° N, 66.0394° W
Zip Code: 00725, 00726, 00727
Driving Distance from San Juan: 23.7 miles
Driving Time: 42 minutes