Guayama
(gwah-YAH-mah)

Guayama is known as "La Ciudad Bruja" (witch city) or "Pueblo de los Brujos" (city of witches). Guayama was founded in 1736 by Matías de Abadía.
The "Casa Cautiño" is a beautiful home designed in creole-style architecture, built in 1887, now is a museum and cultural centre. Open Monday through Friday from 10am to 4:30pm and Sunday from 10am to 5:30pm; (787) 864-9083.
Plaza de Guayama (Artwork: Alicia Sotomayor)
The Jobos Bay National Estuarine Research Reserve was established in 1987. The reserve is located between the coasts of Salinas and Guayama, approximately 2,883 acres of mangrove forest and freshwater wetlands. The two main components: Mar Negro mangrove forest, which consists of a mangrove forest and a complex system of lagoons and channels interspersed with salt and mud flats; and Cayos Caribe Islets, which are surrounded by coral reefs and seagrass beds, with small beach deposits and upland areas. Open Daily: 8:00am-4:00pm, (787) 864-0105. Guided tours are offered upon request and reservation.
The Aguirre Forest includes: mangroves, tidal flats, bird rookeries, research lakes & large manatee population. (787) 864-0105.
The Carite Forest a 6,000-acre nature reserve is inhabited by 50 species of birds, making this spot a recognized area for birding. The reserve with a dwarf forest that was produced by the region's high humidity and moist soil. The highest point is Cerro La Santa, at 3,000 feet. From several peaks there are panoramic views of Ponce and the Caribbean Sea. There is a picnic area and 10 campgrounds (permit is necessary for camping). Located at Rt. 184.
Guayama territory is located on the Southern Coastal Valley region, bordering the Caribbean Sea, south of Cayey; east of Salinas; and west of Patillas and Arroyo.
Economy
The surrounding areas produces sugar, tobacco, coffee, and livestock. Guayama has been noted for its developments in irrigation, which have increased agricultural production, as well as in electrification.
Notable People
There are many well-known "guayameses", among them:
Luis Palés Matos,
Joaquin Lopez Lopez
Leopoldo Santiago Lavandero
Eluterio Derkes
Enrique Lefebre
Jacinto Texidor
Fran Cervoni
Franciscp Antonio Ortiz
Andres Jose de Rivera
Symbols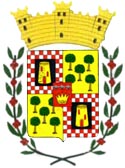 Anthem
Himno de Guayama
Education
There are 26 public schools in Guayama, education is handled by the Puerto Rico Department of Education. Guayama is also home of 4 colleges and universities.
Geography
Guayama is made up of 17 barrios (wards/districts):
Algarrobo
Caimito
Carite
Carmen
Guamaní
Jobos
Machete
Palmas y Pozo Hondo
Pueblo
Rivers
There are several rivers that run through Guayama. These rivers include Rio La Plata, Rio Guamani, and Rio Seco.
Climate
The annual precipitation is approximately 52 inches and the average temperature is 81ºF.
Things to See and Do In Guayama
Want to know what to see and do in Guayama? Discover few ideas for exploring and enjoying the city.
Festivals and Events
Carnaval Brujo - March

Carnaval de Guayama - April
The region around Guayama still honors African legends of sorcery and witchcraft. The Brujo Carnival retells these old stories "brujo" means warlock or spell, and incorporates them into a weekend-long festival. (787) 864-0600
Feria Dulces Suenos - March

Feria y Exposicion de Caballos de Paso Fino - March

Festival Jibaro - October

Fiestas Patronales de San Antonio de Padua - June
Every year, Guayama celebrates a patron saint festival. The festivities include dances, food, parades and religious processions. (787) 864-0600
Semana Puertorriqueña - December

Demographics *
45,362
Population
44,246 (July 2013 est.)
Land Area: 64.99 sq mi
Density: 698.0 per sq mi
Median Age: 34.7
Economics *
$7,235
Per capita income (2013)
Puerto Rico: $11,068
Median household income: $17,260
Puerto Rico: $19,624
Persons below poverty line: 49.60 %
Housing, families and educational attainment *
16,244
Number of households
Housing units density: 303.3
Persons per household: 3.14
High school grad or higher: 73.6%
* U.S. Census Bureau 2010 data unless otherwise noted.
Map References
Coordinates: 17.9742° N, 66.1100° W
Zip Code: 00704, 00784, 00785
Driving Distance from San Juan: 52 miles
Driving Time: 1 hour, 19 minutes