Ceiba
(sai-EE-bah)

Locals are known as "Los Sin Sopa" (without soup), because the town did not have a local meat market and people had to travel to long distances buy meat. While the city is known as "La Ciudad del Marlin" (the town of the Marlin).
Ceiba was founded on April 7, 1838 by Luis de la Cruz. Ceiba derives its name from a Indian word seyba, which is the name for a famous tree that grows in the island, the Ceiba Pentandra.
Ceiba is home of the Ceiba Forest (Tel. (787) 724-3647) which extends along the coastline between Ceiba and Fajardo. 95% of the forest is classified as mangrove. Various species of birds can be seen as well as turtles and manatees.
Ceiba is located in the east coast of the island, bordering the Atlantic Ocean, north of Naguabo, south of Fajardo, and east of Río Grande. Major rivers include: Daguao, Fajardo and Demajaguas.
There are many well-known "ceibeños", among them:
former San Juan mayor Felisa Rincón de Gautier
actor Luis Vigoreaux
Adjuntas is made up of 17 barrios (wards/districts):
Chupacallos
Daguao
Guayacán
Machos
Quebrada Seca
Pueblo
Río Abajo
Saco
Things to See and Do In Ceiba
Want to know what to see and do in Ceiba? Discover few ideas for exploring and enjoying the city.
Festivals and Events
Festival de Marlin - May/June

Fiesta Nacional de la Raza - October

Fiestas Patronales de San Antonio de Padua - June
Every year, Ceiba celebrates a patron saint festival. The festivities include dances, food, parades and religious processions. (787) 885-2180
Maraton de los Enamorados - February

Maraton del Pavo - November

Symbols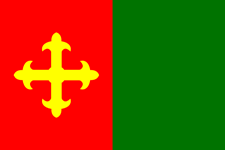 Flag
The flag derives its symbolism, design and colors from the municipal coat of arms. In particular, the cross refers to the name of Don Luis de la Cruz, who founded the town.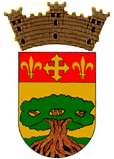 Anthem: Ceiba...
Education
There are 7 public schools in Ceiba, education is handled by the Puerto Rico Department of Education.
Climate
The annual precipitation is approximately 1.312mm and the average temperature is 78°F.
Demographics *
13,631
Population
12,946 (July 2013 est.)
Land Area: 29.04 sq mi
Density: 469.4 per sq mi
Median Age: 37.7
Economics *
$7,235
Per capita income (2013)
Puerto Rico: $11,068
Median household income: $19,520
Puerto Rico: $19,624
Persons below poverty line: 42.30 %
Housing, families and educational attainment *
5,213
Number of households
Housing units density: 267.0
Persons per household: 3.12
High school grad or higher: 72.6%
* U.S. Census Bureau 2010 data unless otherwise noted.
Map References
Coordinates: 18.2381° N, 65.6278° W
Zip Code: 00735, 00742
Driving Distance from San Juan: 33 miles
Driving Time: 1 hour, 1 minute