Florida, Puerto Rico
(flo-REE-dah)

Florida is known as "La Tierra del Río Encantado" (land of the enchanted river). Originally known as Florida Afuera and belonging to Manatí, Florida was founded in 1971. Florida was the last founded municipality in Puerto Rico. This town derives its name from the flowers and natural resources that grows in its fields.
Florida is located north of Utuado and Ciales; south of Barceloneta; east of Arecibo; and west of Manatí.
There are many well-known "florideños", among them: Francisco Frías.
Florida is made up of 2 barrios (wards/districts): Florida Adentro and Pueblo.
Restaurants
La Hamaca Restaurant (Puerto Rican), (787) 829-4891
La Terraza Fried Chicken (Puerto Rican), (787) 829-0348
Melos BBQ (American), (787) 829-4780
Restaurante Las Cabañas (Puerto Rican), (787) 829-3131
Restaurante Star Light (Puerto Rican), (787) 829-0438
Restaurante Vida Ventura (International), (787) 829-9096
Sushill's Fried Chicken (Chinese), (787) 829-1952
Festivals and Events
Certamen de Aguinaldo - January

Festival de Reyes - January

Fiesta Cultural Rio Encantado - October

Fiestas Patronales de Nuestra Senora de las Mercedes - September
Every year, Florida celebrates a patron saint festival. The festivities include dances, food, parades and religious processions. (787) 822-2600
Symbols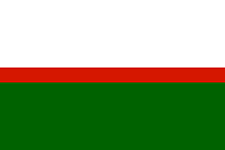 It consists of three horizontal stripes, with the following colors and widths: green the superior and white the inferior, with five modules of width each one, the center one red, with a width of one module.
Anthem: Florida jardín hermoso...
Education
There are 5 public schools in Florida, education is handled by the Puerto Rico Department of Education.
Climate
Demographics *
Population
11,692

Puerto Rico: 3,285,874
Land Area: 15.21 sq mi
Density: 757 per sq mi
Median Age: 40.5
Sex: 52% female
Economics **
Per capita income
$9,563
Puerto Rico: $21,058
Median household income: $20,221
Puerto Rico: $21,058
Persons below poverty line: 52.3%
Housing, families and educational attainment *
Number of households
12,412
Housing units density:
337.7 (2013)
Persons per household: 2.43
High school grad or higher: 77.3%
Marital status: 45% married
* U.S. Census Bureau 2020 data, unless otherwise noted - Source: Quick Facts Puerto Rico.
** U.S. Census Bureau 2016-2020

Map References
Coordinates: 18.3636° N, 66.5714° W
Zip Code: 650
Driving Distance from San Juan: 31.8 miles
Driving Time: 1 hour, 13 minutes