Guánica, Puerto Rico
(GWAH-nee-kah)

Guánica is known as "El Pueblo de las Doce Calles" (the town of the twelve streets). Guánica was founded on August 12, 1508, by Juan Ponce de León when he first arrived and established a settlement called Guaynia. Guánica derives its name from the Taíno Indian term guaynia, which means "here is a place with water".
Guánica is the place where most historians concur Christopher Columbus landed during his second voyage to the New World in 1493, and later in 1898 became the site where General Miles and the U.S. troops landed to take Puerto Rico from the Spanish, during the Spanish-American War.
This small town is the home of the Guánica Dry Forest Reserve, also known as "El Bosque Seco de Guánica". The reserve covers over 9,500 acres of land along the southern coast, making it the largest remaining tract of tropical dry coastal forest in the world and it contains hiking trails, caves, beaches, and the ruins of a Spanish fort, Fuerte Caprón. Located in driest area of Puerto Rico, temperatures in the forest are, on average, around 80 °F (27 °C) in shaded areas and 100 °F (38 °C) in exposed areas. The dry forest has 700 plant species of which 48 are endangered and 16 exist nowhere else, including the Puerto Rican woodpecker, the Puerto Rican lizard cuckoo and the Puerto Rican emerald hummingbird, and the Puerto Rican nightjar. Because of its location along the coast and on low-lying hills, the forest hosts the greatest number of bird species on the island. Because of this biological diversity the forest was designated a reserve in 1919. Since 1981, it is also the only dry forest designated by the UNESCO as an International Biosphere Reserve. The reserve features 36 miles of trails. No camping allowed. Open Mon-Fri, 9am -5 pm. Located on Rt. 333 to Rt. 334, (787) 821-5706.
The Punta Ballena Reserve is located next to the Guanica Dry Forest Reserve and is included in the Biosphere Reserve because of its coastal ecosystem. It contains mangrove forest, manatees, nesting sites for Hawksbill turtles, and crested toads.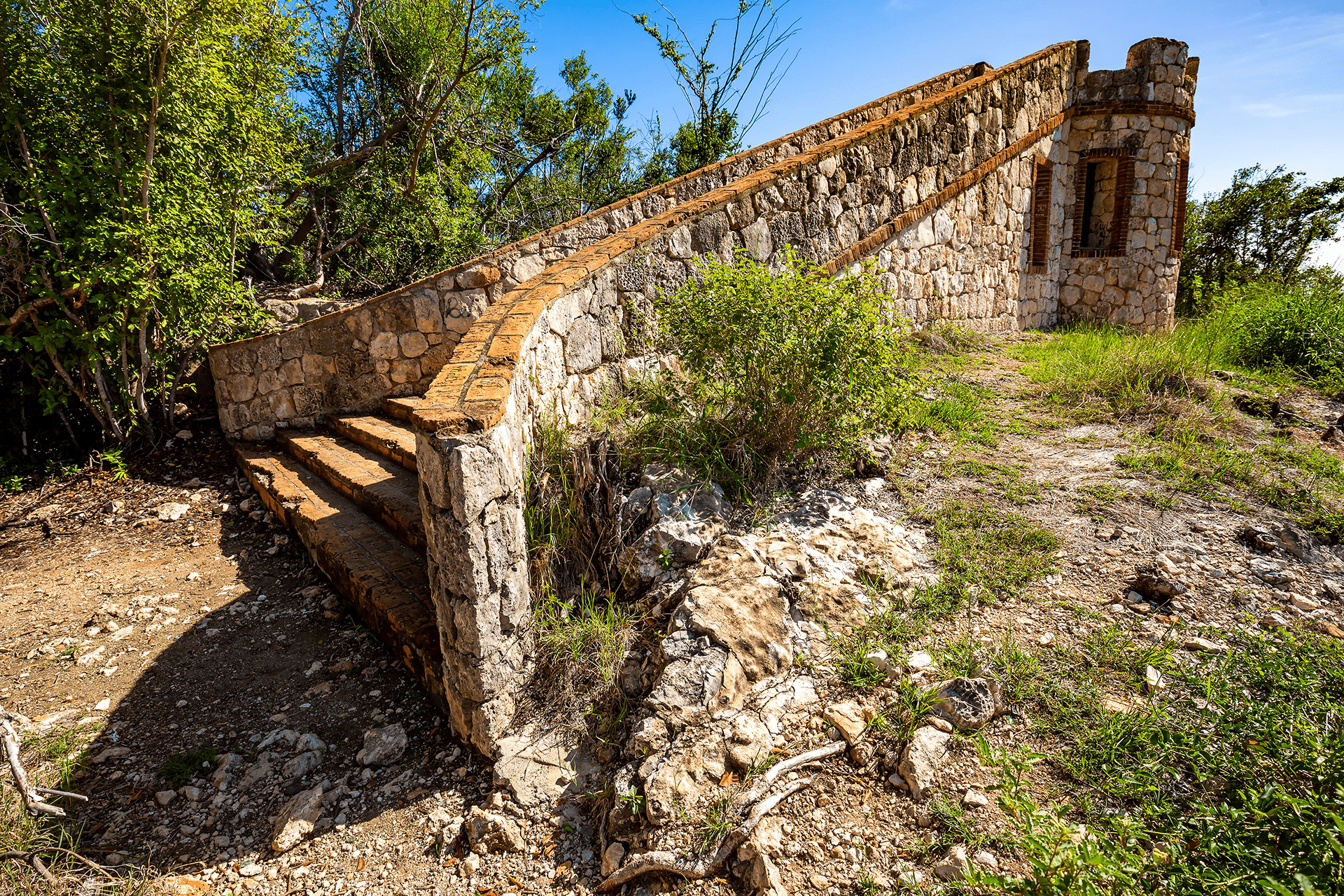 The Fuerte Caprón was originally built in the 16th century by Spaniards as a lookout to watch for pirates and corsairs right after they arrived. The original wooden structure was destroyed in the Taino Uprising of 1511 and abandon for many years. It was not until July 25, 1898, during the Spanish-American War, when the American forces landed in Guánica that a new fortification was built to lookout over the bay and was named after Captain Allyn K. Caprón, who was killed in action in Cuba. The fost was abandoned once more and disappeared over time. The structure you see today was built further north and at a higher point by the Civilian Conservation Corps in 1936 as a panoramic observation tower.
The Caña Gorda Beach adjacent to a little fishing village with small restaurants and a lovely series of cays are located nearby.
Besides Caña Gorda Beach, you'll find plenty of beaches to choose from, including Santa, Mangillo, Rosada, Serra, and Jaboncillo.
Nearby is the Parguera Phosphorescent Bay ("Bahía Fosforescente"), where millions of luminescent dinoflagellates light up when disturbed by movement; a tiny form of marine life, which produce sparks of chemical light when disturbed.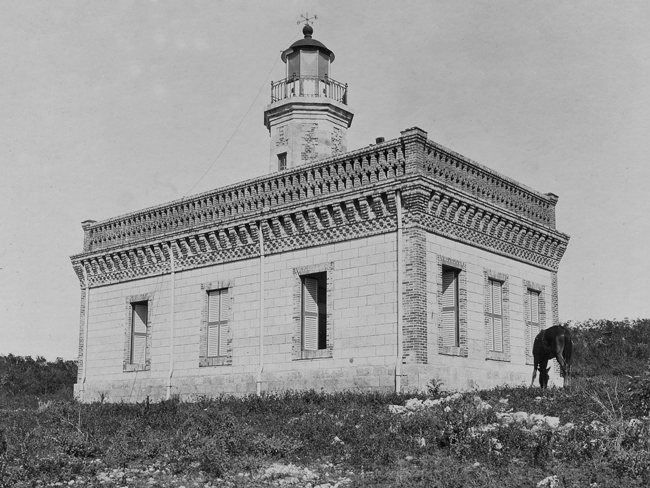 The Guánica Lighthouse is located at Punta Meseta, built in 1892 and activated in 1893 to mark the entrance to Guanica Bay, between the lighthouses at Cabo Rojo and Isla Caja de Muertos. The neo-classical style one-story structure with an octagonal red brick tower in the center that measures 33 feet in height. The historical significance of this lighthouse comes into play as stories claim that on July 25, 1898, Robustiano Rivera, keeper of lighthouse, spotted the American vessels heading towards the coast of Rincón during the Spanish-American war, and was able to warn local residents. After an earthquake on September 6, 1937, the lighthouse was damaged and rendered inoperable, later deactivated on 1950. Today, the lighthouse is not in operation and stand in ruins.
Economy
The surrounding areas produces sugar cane and salt.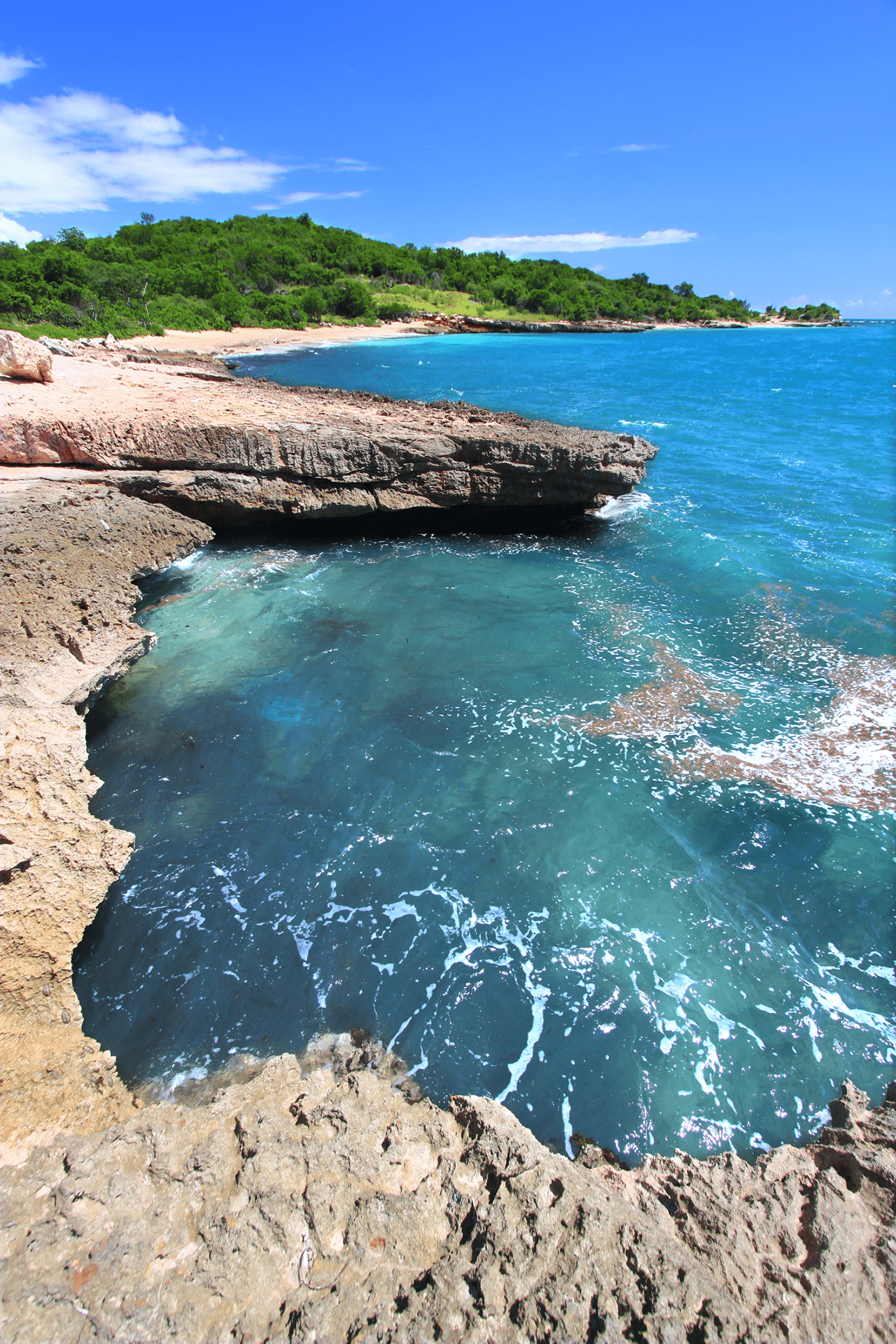 Geography
Guánica is located in southern coast, bordering the Caribbean Sea, south of Sabana Grande, east of Lajas, and west of Yauco. Its only river is Loco River, which rises in Yauco and flows into Guánica by the northeast and ends at the Guánica Bay. The annual precipitation is around 29 inches.
Guánica is made up of 8 barrios (wards/districts):
Arena
Caño
Carenero
Ciénaga
Ensenada
Montalva
Pueblo
Susuá Baja
Climate
Notable People
There are many well-known "guaniqueños", among them:
Agripina Seda
Agüeybaná and Agüeybaná II, Taino chiefs
Domingo Bracero Hernandez
Domingo Suarez Cruz
Pedro Vargas Rodriguez
Jaime Cancel
Luis A. Nieves Lopez
Miguel A. Morciglio
Pedro Santana Ronda, writer, poet and journalist
Rosa Franco, first Puerto Rican woman Chief Warrant Officer in U.S. Marine Corps
Restaurants
Concha's (Puerto Rican), (787) 821-5522
Accommodations
Caribbean Villa Vacation (Guest House), 787-821-5364

Copamarina (Hotel), (787) 821-0505

Mary Lee's by the Sea (Bed & Breakfast), (787) 821-3600

Parador Guanica 1929 (Parador), (787) 893-4423, (787) 821-0099

Festivals and Events
Celebracion Llegada de Juan Ponce de Leon - August

Desfile del 25 de Julio - July

Festival del Pescao - April

Fiestas Patronales de Santiago Apostol - July
Every year, Guanica celebrates a patron saint festival. The festivities include dances, food, parades and religious processions. (787) 821-2777
Symbols
Flag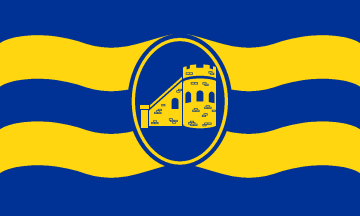 The five waves, blue and yellow represent the Gu‡nica Bay, a fragment of the Official Shield of Guanica.
Coat of Arms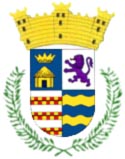 Anthem
The anthem of Guanica was written by Jose Luis Padilla. The title is America es jardin del mundo...
Education
There are 11 public schools in Guanica, education is handled by the Puerto Rico Department of Education.
Demographics *
Population
13,787

Puerto Rico: 3,285,874
Land Area: 37.05 sq mi
Density: 427.1 per sq mi
Median Age: 43.5
Sex: 52% female
Economics **
Per capita income
$7,017
Puerto Rico: $21,058
Median household income: $12,283
Puerto Rico: $21,058
Persons below poverty line: 66.2%
Housing, families and educational attainment *
Number of households
5,623
Housing units density:
260.9 (2013)
Persons per household: 2.8
High school grad or higher: 69.4%
Marital status: 32% married
* U.S. Census Bureau 2020 data, unless otherwise noted - Source: Quick Facts Puerto Rico.
** U.S. Census Bureau 2016-2020

Map References
Coordinates: 17.9717° N, 66.9081° W
Zip Code: 00647, 00653
Driving Distance from San Juan: 101.3 miles
Driving Time: 2 hours, 11 minute