Barceloneta, Puerto Rico
(barselo'neta)

Barceloneta is known as La Ciudad de las Piñas (pineapple city), because of its extensive pineapple plantations, which covers a large part of the town's land.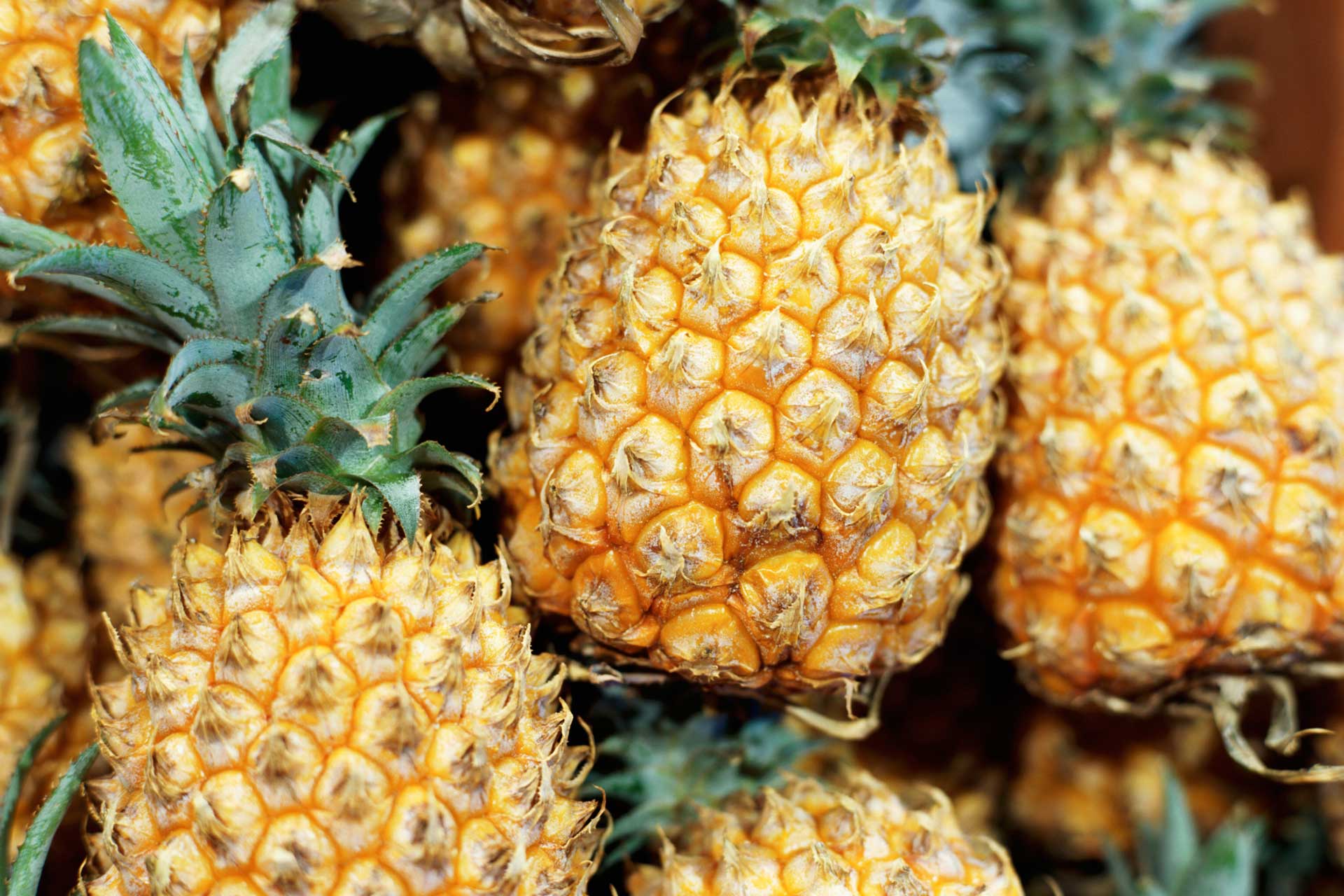 The town was founded in July 1, 1881 by Bonocio Llenza Feliu. Bonocio named the city Barceloneta because it brought back loving memories of his hometown Barcelona, back in Spain.
Barceloneta has the biggest pharmaceutical complex in the world (14 industries). It is known that these companies have chosen Barceloneta to establish their facilities for its underground water reservoirs. The water in Barceloneta is so pure that it requires very little treatment for use in the manufacture of pharmaceutical products.
Barceloneta is also famous for its black sand beaches, due to the high iron content found in the sand.
Points of Interest and Landmarks
The Biblioteca Electronica Sixto Escobar, in n addition to serving the needs of students and researchers, the library houses objects and memorabilia of the famous boxer, Sixto Excobar, who was inducted into the Hall of Fame in 1950, (787) 846-7056.
The Cambalache Forest Reserve is home to plantations of eucalyptus, teak, and mahoe trees. Camping allowed in two areas. Water and showers, 8 trails and nearby beach. Located on Rd #682 km 6.6. (787) 724-3724.
Located in the heart of the city, Centro Cultural de Barceloneta provides the cultural and historical about Barceloneta. Also features a collection of Arqueological artifacts and Taino pieces. Open Mon-Fri 8:30am-4pm, (787) 846-4199.
Barceloneta is also home to the Prime Outlets, locaged on De Diego Expressway Route 227, Barceloneta Exit 55. Open Monday - Saturday 9am - 9pm. (787) 846-5300
Other places worth exploring include:
Rafael Balseiro Maseira School, built in 1921
Christian and Missionary Alliance Church, built in 1908
Jose Ignacio Machado Sports Field
Our Lady of Mount Carmel Parish Church
La Monserrate Refinery Ruins
Las Criollas Beach
Palmas Altas Beach
Centro Cultural Sixto Escobar
Geography
Barceloneta is located in the north region, bordering the Atlantic Ocean, north of Florida, east of Arecibo, and west of Manatí.
The Grande de Manatí River tavels across the town, the river is 73 km (45 mi) in length.
Barceloneta is made up of 4 barrios (wards/districts):
Garrochales
Florida Afuera
Pueblo
Palmas Altas
Climate
The annual precipitation is approximately 53.01 inches, and its average temperature is 77.8°F. June is the warmest, February is the coolest, and the westest month is November. The highest recorded temperature was 99&degF in 1969. The lowest recorded temperature was 50°F in 1965.
Notable People
There are many well-known "barcelonetences", among them:
Sixto Escobar, the first Puerto Rican to win a boxing championship of the National Boxing Association
Jose Agustin Balseiro, writer
Benito de Jesus Negron, composer
Blanca MAria Marchand, poet
Restaurants
CKcafe (American), (787) 846-0404
Villamar (Puerto Rican), (787) 846-4480
Festivals and Events
Festival de Bomba y Plena - October

Festival de Musica Tipica - June

Festival de Verano - June

Fiestas Patronales de la Virgen del Carmen - July
Every year, Barceloneta celebrates a patron saint festival. The festivities include dances, food, parades and religious processions. (787) 846-2030 or (787) 846-3835
Symbols
Flag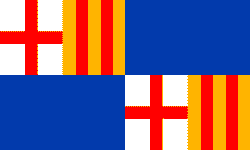 The flag is a rectangular adaptation of the former Coat of Arms, as are its colors, with the variation of omitting the flowers of "guajana" (sugar cane flower) and that the blazon's gold and silver are substituted by yellow and white, respectively. The flag contains elements of St George's Cross to honor the patron saint of Catalonia, Saint George and the stripes of the Catalonian national flag, the Senyera, since the town was founded by a Catalan immigrant.