Rincon
(ring-KON)

Rincón is known as Pueblo del Surfing (the surfing town) and El Pueblo de los Bellos Atardeceres (the town of beautiful sunsets). Rincón was founded in 1771 by Luis de Añasco.
The town of Rincón is located in the Western Coastal Valley, west of Añasco and Aguada. To the north, nestles between La Cadena Mountains and a series of beaches facing the Atlantic to the north and the Caribbean to the south. The half-dozen reef-lined Atlantic beaches have become a winter mecca for skilled surfers since the World Surfing Championship was held here nearly twenty years ago. Endangered humpback whales visit in the winter.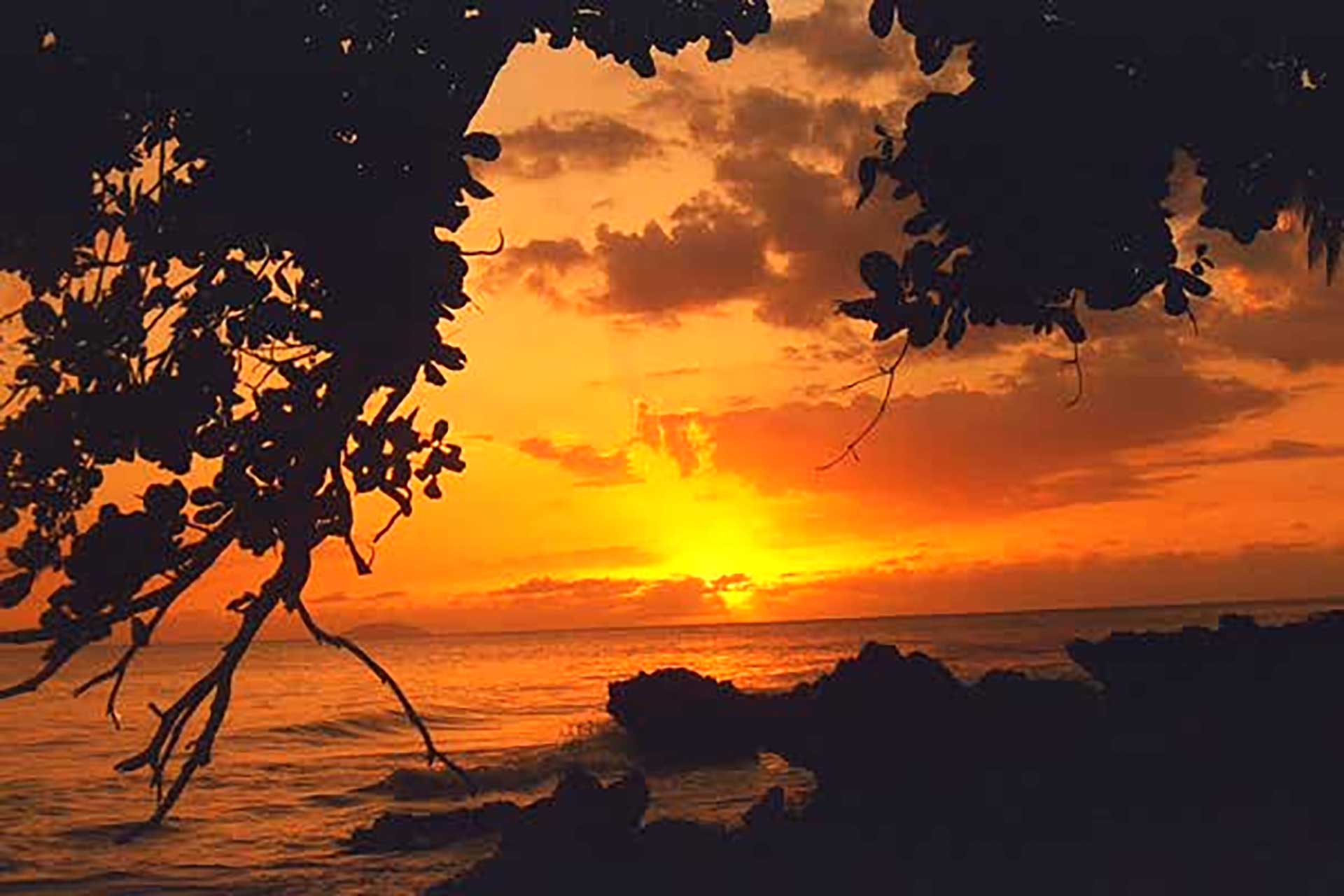 The Punta Higuero Lighthouse was built by the Spaniards in the early 1890s, rebuilt after an earthquake in 1921. This lighthouse still in use and it uses an unmanned 26,000-candlepower rotating beacon.
There are a few small hotels and surfing shops in this charming town and mangos grow everywhere. There is also an observation park for whale watching.
Rincón is made up of 10 barrios (wards/districts):
Atalaya
Barrero
Calvache
Cruces
Ensenada
Jagüey
Bo. Pueblo
Puntas
Rincón Pueblo
Río Grande
Things to See and Do In Rincón
Want to know what to see and do in Rincón? Discover few ideas for exploring and enjoying the city.
Festivals and Events
Festival del Coco - May

Fiestas Patronales de Santa Rosa de Lima - August
Every year, Rincon celebrates a patron saint festival. The festivities include dances, food, parades and religious processions. (787) 823-2575
Symbols

Anthem: Rincón es mi pueblo querido...
Education
There are 8 public schools in Rincon, education is handled by the Puerto Rico Department of Education.
Climate
Demographics *
Population
15,187

Puerto Rico: 3,285,874
Land Area: 14.29 sq mi
Density: 969.3 per sq mi
Median Age: 46.9
Sex: 52% female
Economics **
Per capita income
$13,154
Puerto Rico: $21,058
Median household income: $20,145
Puerto Rico: $21,058
Persons below poverty line: 43.5%
Housing, families and educational attainment *
Number of households
5,430
Housing units density:
678.4 (2013)
Persons per household: 2.55
High school grad or higher: 71.2%
Marital status: 42% married
* U.S. Census Bureau 2020 data, unless otherwise noted - Source: Quick Facts Puerto Rico.
** U.S. Census Bureau 2016-2020

Map References
Coordinates: 18.3403° N, 67.2517° W
Zip Code: 677
Driving Distance from San Juan: 96.7 miles
Driving Time: 2 hours, 27 minutes