Lares, Puerto Rico
(LAH-res)

Lares is known as "El Pueblo del Grito" (the city of the revolt). Lares was founded in April 26, 1827 by Francisco de Sotomayor and Pedro Vélez Borrero. The city was named after one of its settlers, Don Amador de Lariz.
On September 23, 1868, Lares was the scene of the events that gave birth to a social revolution against Spain for Puerto Rican independence, known as "El Grito de Lares".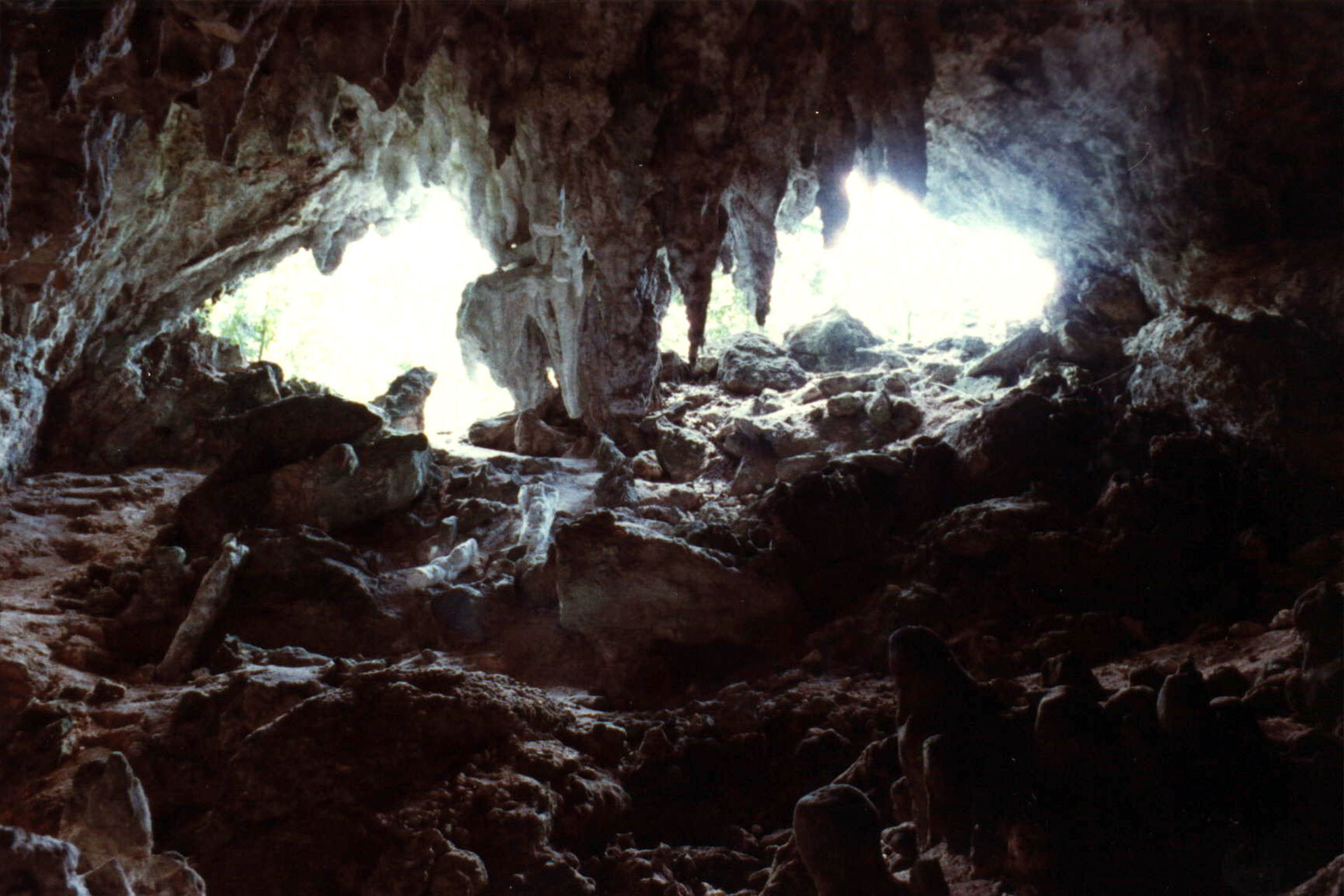 Cueva Humo (Photo: Eduardo Camacho)
The surrounding areas produces coffee, oranges, bananas, and avocados.
Lares is located north of Camuy; north of Maricao and Yauco; south of Camuy, east of San Sebastián and Las Marias; and west of Hatillo, Utuado and Adjuntas.
There are many well-known "lareños", among them:
Francisco Matos Paoli
Luis Hernandez Aquino
Justo A. Mendez
Antonio Coll Vidal
Obdulio Bauza
José Feliciano
former Miss Universe 2000 Denise Quiñones
Clemente Soto
Lares is made up of 11 barrios (wards/districts):
Bartolo
Buenos Aires
Callejones
Espino
Lares
La Torre
Mirasol
Pezuela
Piletas
Pueblo
Río Prieto
Restaurants
Aming China Restaurant (Chinese), (787) 897-2612
El Pollito Chicken Express (Puerto Rican), (787) 897-3843
Heladeria de Lares (Dessert/Ice Cream), (787) 897-3290
Festivals and Events
Festival de la Almojabana - October
(787) 897-3290
Festival de la Hacienda Rabano - October
(787) 897-3290
Festival de Lares - September
(787) 897-3290
Festival del Guineo - June
(787) 897-3290
Fiestas Patronales de San Jose - March
Every year, Lares celebrates a patron saint festival. The festivities include dances, food, parades and religious processions. (787) 897-2300
Symbols
Anthem: En las verdes montañas de Lares...
Education
There are 20 public schools in Lares, education is handled by the Puerto Rico Department of Education.
Climate
Demographics *
Population
28,105

Puerto Rico: 3,285,874
Land Area: 61.45 sq mi
Density: 405.9 per sq mi
Median Age: 43.9
Sex: 51% female
Economics **
Per capita income
$8,716
Puerto Rico: $21,058
Median household income: $16,841
Puerto Rico: $21,058
Persons below poverty line: 57.8%
Housing, families and educational attainment *
Number of households
10,119
Housing units density:
210.8 (2013)
Persons per household: 2.44
High school grad or higher: 65.7%
Marital status: 49% married
* U.S. Census Bureau 2020 data, unless otherwise noted - Source: Quick Facts Puerto Rico.
** U.S. Census Bureau 2016-2020

Map References
Coordinates: 18.2950° N, 66.8786° W
Zip Code: 00631, 00669
Driving Distance from San Juan: 63.66 miles
Driving Time: 1 hour, 7 minutes