Ciales, Puerto Rico
(see-AH-les)

Ciales is known as "Los Valerosos" (valiants town) or "La Ciudad De La Cohoba", Ciales was founded on June 24, 1820 by Isidro Rodríguez.
Tres Picachos State Forest is located on the border between Jayuya and Ciales and north of Toro Negro State Forest. The Tres Picachos State Forest is also part of the Cordillera Central. The forest is home of Tres Picachos Peak, the 7th highest peak in Puerto Rico, with an elevation of 3,953 feet (1,205 meters) above sea level. The mountain has three joint peaks from which the name is derived. It is believed that Taino Indians thought the mountain to be sacred. Within the forest you will find many streams and waterfalls, among them: Cascada Las Delicias (Las Delicias Falls), a lovely crystal clear waterfall, and El Chorro de Doña Juana (Mrs. Juana Falls), a three-level waterfall and one of the largest waterfalls in the island. Forest facilities include a ranger station, forest trails, picnic tables, camping facilities, and barbeque pits. Open Tue-Sun, (787) 724-3647.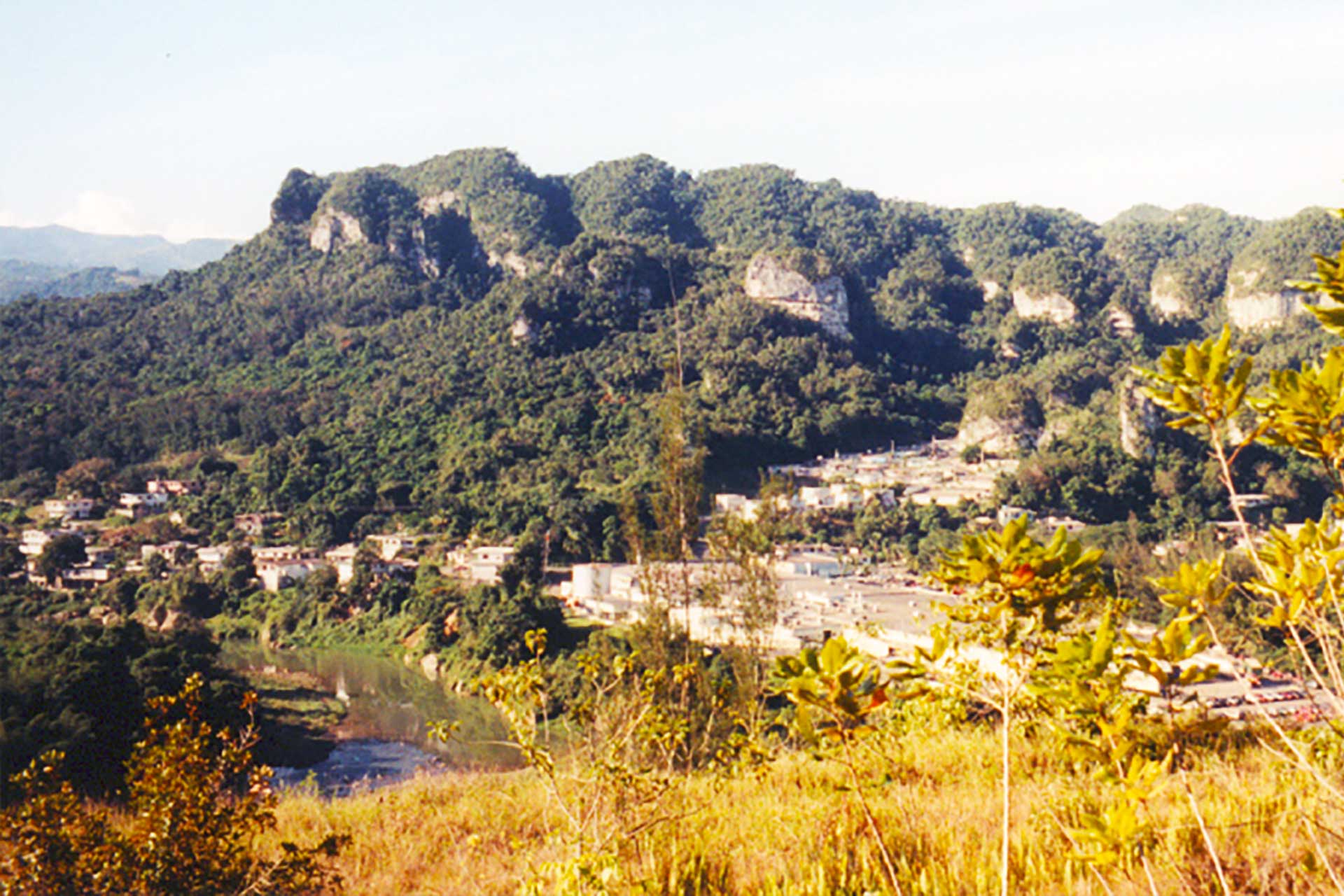 Ciales is also known for its many caves. Ciales part of Rio Encantado cave system (along Florida and Manati) that extends for 16.9 kilometers. Guided tours are available for rappelling and canyoneering. Popular caves include La Virgen, Las Archillas, La Golondrina, and Yuyú, known for its stalagmites, stalactites, corridors, and subterranean waterfalls.
The Museo del Café (Museum of Coffee) owned and operated by Pedro Maldonado, whose family has been growing coffee since 1933, with their brand Café Cialito. The museum is located near the town plaza and has as main purpose to preserve and promote the history of coffee in Puerto Rico. The three exhibits feature a collection of documents and equipment, some dating back to the early 1800s. There is also a coffee shop serving delicious coffee drinks and specialty coffee beans.
The Museo Juan Antonio Corretjer is dedicated to the life and works of the Puerto Rican poet Juan Antonio Corretjer. The museum's collection includes some of his books, letters and original works, among others of his belongings. Appointment are required. Admission is free. Located at 3 Betances St., (787) 871-3500.
Geography
Ciales is located on the Central Mountain Range, northwest of Orocovis; south of Florida and Manatí; east of Utuado and Jayuya; and west of Morovis.
Its rivers are: Toro Negro, Yunes, Grande de Manatí and Cialitos.
Ciales is made up of 9 barrios (wards/districts):
Cialito
Cordillera
Frontón
Hato Viejo
Jaguas
Pezas
Pozas
Pueblo
Toro Negro
Climate
Ciales annual precipitation is 75 inches, and its average temperature is 76°F. The driest month is February. July is the warmest month and January is the coldest month of the year.
Notable People
There are many well-known "cialeños", among them: poet Juan Antonio Corretjer.
Restaurants
La Estancia (Puerto Rican), (787) 871-0518
La Parada Choferil (Puerto Rican), (787) 871-6458
Restaurant Brisas de Caliche (Puerto Rican), (787) 871-5005
Restaurante Chino Michyn (Chinese), (787) 871-4824
Festivals and Events
Cantata Corretjer - March

Festival de Agua Dulce - July

Festival del Fronton - July

Festival de San Elias - July

Fiestas Patronales de Nuestra Senora del Rosario y San Jose - October
Every year, Ciales celebrates a patron saint festival. The festivities include dances, food, parades and religious processions. (787) 871-3500
Symbols
Flag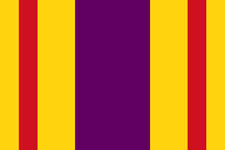 Anthem
The anthem of Ciales was written by Jesus Roure Perez and Radames Pagan Perez. The title is El cantar de tus rios es mensaje....
Education
There are 13 public schools in Ciales, education is handled by the Puerto Rico Department of Education.
Demographics *
Population
16,984

Puerto Rico: 3,285,874
Land Area: 66.53 sq mi
Density: 243.3 per sq mi
Median Age: 42.9
Sex: 51% female
Economics **
Per capita income
$9,730
Puerto Rico: $21,058
Median household income: $17,783
Puerto Rico: $21,058
Persons below poverty line: 54.8%
Housing, families and educational attainment *
Number of households
5,813
Housing units density:
116.3 (2013)
Persons per household: 2.78
High school grad or higher: 68.9%
Marital status: 44% married
* U.S. Census Bureau 2020 data, unless otherwise noted - Source: Quick Facts Puerto Rico.
** U.S. Census Bureau 2016-2020

Map References
Coordinates: 18.3361° N, 66.4689° W
Zip Code: 638
Driving Distance from San Juan: 44.2 miles
Driving Time: 1 hour, 14 minutes