Peñuelas
(PAIN-wai-lahs)

Peñuelas known as "La Capital del Güiro" (güiro capital) and Valle de los Flamboyanes" (valley of the flame trees). Peñuelas was founded in 1793 by Diego de Alvarado.
Peñuelas is located in the southern coast of the island, south of Adjuntas; east of Guayanilla; and west of Ponce.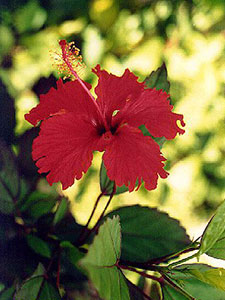 There are many well-known "peñolanos", among them: writer Lorenzo A. Balazquiede and writer Luis Díaz Hernández.
Peñuelas is made up of 13 barrios (wards/districts):
Barreal
Coto
Cueva
Encarnación
Jaguas
Macaná
Pueblo
Quebrada Ceiba
Rucio, Santo Domingo
Tallaboa Alta
Tallaboa Poniente
Tallaboa Saliente
Things to See and Do In Peñuelas
Want to know what to see and do in Peñuelas? Discover few ideas for exploring and enjoying the city.
Festivals and Events
Fiestas Patronales de San Jose - March
Every year, Penuelas celebrates a patron saint festival. The festivities include dances, food, parades and religious processions. (787) 836-1136
Symbols

Anthem: Así Es Mi Pueblo
Climate
Demographics *
Population
20,399

Puerto Rico: 3,285,874
Land Area: 44.62 sq mi
Density: 443.7 per sq mi
Median Age: 39.7
Sex: 52% female
Economics **
Per capita income
$9,729
Puerto Rico: $21,058
Median household income: $17,313
Puerto Rico: $21,058
Persons below poverty line: 54.5%
Housing, families and educational attainment *
Number of households
6,855
Housing units density:
206.6 (2013)
Persons per household: 2.89
High school grad or higher: 73.6%
Marital status: 39% married
* U.S. Census Bureau 2020 data, unless otherwise noted - Source: Quick Facts Puerto Rico.
** U.S. Census Bureau 2016-2020

Map References
Coordinates: 18.0594° N, 66.7225° W
Zip Code: 624
Driving Distance from San Juan: 86.8 miles
Driving Time: 2 hours, 8 minutes