Corozal
(ko-ro-ZAHL)

Corozal is known as "La Cuna del Volibol" (Volleyball birthplace). Corozal was founded in 1795 by Joaquin Marrero and José de Rivera Ortiz, and officially became a town in 1804.
The city name is derived from the "palma de corozo" (grugru palm, Acrocomia media) which abounds in the central zone of the Island.
Corozal is located in the central-eastern region, north of Orocovis and Barranquitas; south Vega Alta; southwest of Toa Alta; east of Morovis and Orocovis; and west of Naranjito. Major rivers include: Manatí, Cibuco, De los Negros, Corozal and Grande de Manatí.
Corozal is home to the Historical Center of Cibuco, a park and museum with relics from the puertorican natives (tainos) as well as objects, paintings and artifacts from the town's history.
Corozal is made up of 11 barrios (wards/districts):
Abras
Cibuco
Cuchillas
Dos Bocas
Maná
Negros
Padilla
Palmarejo
Palmarito
Palos Blancos
Pueblo
Things to See and Do In Corozal
Want to know what to see and do in Corozal? Discover few ideas for exploring and enjoying the city.
Festivals and Events
Carnaval San Juan Bautista - June

Festival del Platano - August
The three-day event features a variety of plantain dishes along with live music and vendors.You must try aranitas (shredded fried green plantain) stuffed with chicken, banana soup, mofongo with seafood, tostones, and maduritos. (787) 859-3060
Festival Nacional del Platano - October
Exhibitions of local produce, especially dishes made with green and ripe plantains, crafts, paintings, folkloric music and dance. (787) 859-3060
Fiestas Patronales de la Sagrada Familia - January
Every year, Corozal celebrates a patron saint festival. The festivities include dances, food, parades and religious processions. (787) 859-3060
Symbols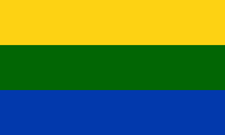 Anthem: Salve Perla de Sabana...
Education
There are 15 public schools in Corozal, education is handled by the Puerto Rico Department of Education. Corozal is also home of 1 colleges and universities.
Climate
Demographics *
37,142
Population
36,303 (July 2013 est.)
Land Area: 42.57 sq mi
Density: 872.5 per sq mi
Median Age: 34.8
Economics *
$7,235
Per capita income (2013)
Puerto Rico: $11,068
Median household income: $16,219
Puerto Rico: $19,624
Persons below poverty line: 52.90 %
Housing, families and educational attainment *
12,446
Number of households
Housing units density: 328.8
Persons per household: 3.35
High school grad or higher: 67.0%
* U.S. Census Bureau 2010 data unless otherwise noted.
Map References
Coordinates: 18.3417° N, 66.3169° W
Zip Code: 00783
Driving Distance from San Juan: 32.2 miles
Driving Time: 59 minutes