Vieques
(vee-AI-kais)

Vieques is known as "La Isla Nena" (little girl island) and "Isabel Segunda" (Isabel II). Vieques was founded in 1843 by Francisco Saínz.
It's 21 miles (34 km) long and 3 miles (5 km) wide, and it is 52 square miles (135 square km) in area. It was annexed to Puerto Rico in 1854. Vieques derives its name from the Taino Indian word for small island (bieques).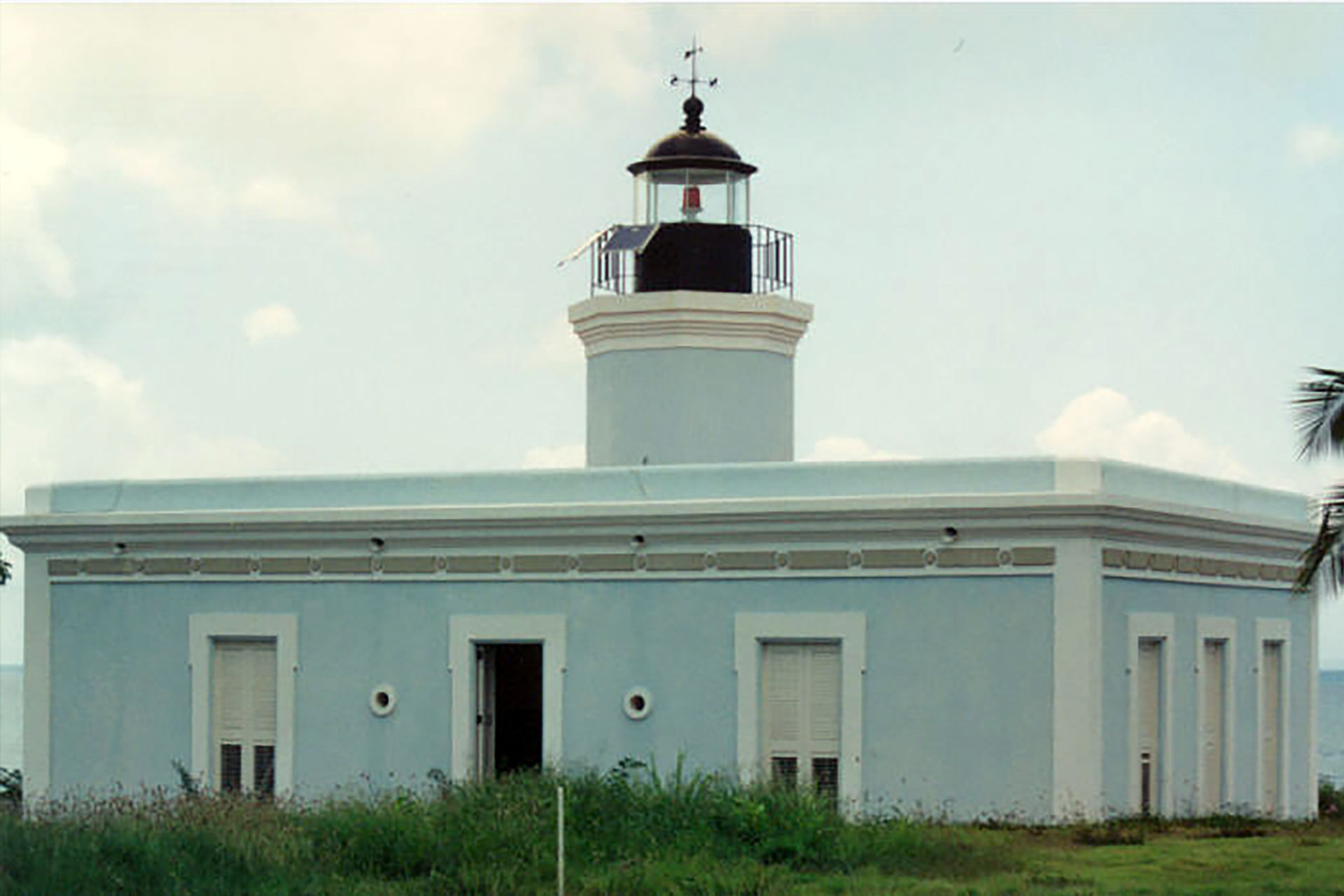 The island is located between Puerto Rico and St. Thomas (USVI), and is separated from the southeast coast of Puerto Rico by approximately 8 miles of sea, although if you are taking a ferry from Fajardo the distance will be 18 miles. Numerous other small cays (islets) lie offshore of Vieques.
Beauty and history merge on this 21 by 4 mile island. Arawak Indians once lived here and it was an infamous heaven for pirates during the 17th century. Various European powers fought for control of Vieques. The Punta Mulas Lighthouse also known as Morropó was built in 1893. This old lighthouse still protects the port, boasts a reflector imported from Paris in 1895, which extends a beam that can be seen from as far as 16 miles.
Vieques is famous for its amazing beaches and there is a lot of them, ranging from pure white to soft black.
Playa La Plata (Silver Beach) is among the most popular beaches in the island and named accordingly because of its bright white sand.
Located on the southern side of Vieques, you'll find Playa Negra (Black Beach) also named for its dark sand, a byproduct of sedimentary rocks and volcanic rocks.
Snorkeling is excellent around the island of Vieques, especially at Playa Chiva (Blue Beach), ranked among the best beaches in the Caribbean various years on Trip Advisor's Traveler's Choice Awards.
Other beaches include: Playa Caracas (Red Beach), Pata Prieta (Secret Beach), Playa Escondida, Playa Grande (Big Beach), Playa Sun Bay, Playa Esperanza, Playa Media Luna, Playa Punta Arenas, Playa Cofi, and Playa Navío.
The island is also home of one of Puerto Rico's three bioluminescent bays. The Mosquito Bay (bioluminescent bay) was officially declared the brightest recorded in the world by Guinness Book of World Records 2008, recognized as a National Natural Landmark since 1980, and considered the best example of a bioluminescent bay in the United States.
This rare and remarkable phenomenon is caused by millions of luminescent dinoflagellates lighting up when disturbed by movement, leaving a trail of neon blue. The dinoflagellates, a tiny form of marine life, have characteristics of both plants and animals, their size range from about 5 to 2,000 micrometers (0.0002 to 0.08 inch). The water glows when the microorganisms in it are agitated.
Trips leave every night from the bar at Casa Del Frances (Island Adventures, Inc., 787-741-0717 or 787-741-3751).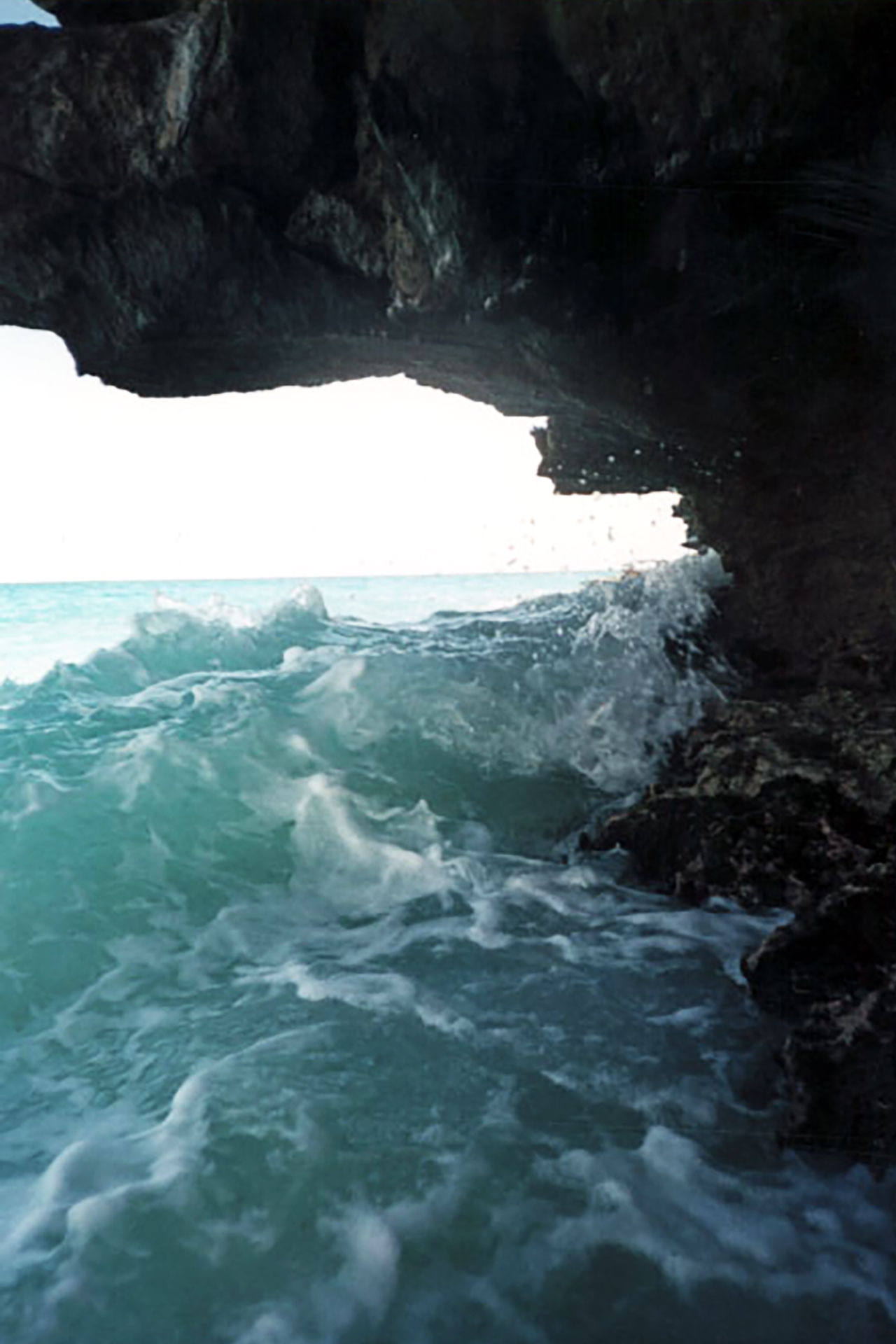 The other two bioluminescent bays are Laguna Grande in the north-east in Fajardo and La Parguera in the south-west in Lajas.
During the 1940s, the U.S. Navy purchased 70% (27,000 of the island's 33,000 acres) of the land area of Vieques including farms and sugar plantations and forced thousands of Viequenses from their homes for artillery storage and for the training of U.S., NATO, South American and CARICOM allied forces.
Target practice with live ammunition and war games began in the 1970s and continued for the fo llowing decades. Vieques became a site of perpetual military training involving munitions that delivered doses of napalm, lead, depleted uranium and a cocktail of other contaminants.
In March, 1999, a civilian guard David Sanes was killed and four others wounded by a bomb dropped by a F-18 US fighter plane 1
After pressure from the people of Vieques, the U.S. Navy left the island of Vieques in Puerto Rico on May, 2003. As a result, Vieques has inherited a legacy of toxic pollution. In May of 1999, the U.S. Navy admitted that it had tested radioactive depleted uranium shells in the island. Many in the island blame the high cancer rate (26 percent over Puerto Rico's average) on the Navy's pollution.
Isabel Segunda port, holds the distinction of being the last fort built by the Spaniards in the New World.
There is an excellent historical museum at the beautifully restored fort, El Fortin Conde de Mirasol, located in Isabel Segunda. This fort holds the distinction of being the last fort constructed during the Spanish Empire in the New World, over time also served as a jail. After it's careful restoration in 1991 by the Institute of Puerto Rican Culture, the fort serves as the island's main museum, housing the Vieques Museum of Art and History and the Vieques Historic Archives. The museum contains the Vieques Historic Archives, which includes thousands of documents and other materials related to Vieques' history. Open Wed-Sun 10am - 4pm, weekdays by appointment, free admission (donations are encouraged), (787) 741-1717.
Camping is permitted at Sun Bay with a free permit. Cars are available for rent through most hotels.
Economy
This small island produces sugar cane (principal crop), coconuts, grains, sweet potatoes, avocados, bananas, and papayas.
Transportation
To get to the island, you can either take a small plane from San Juan International Airport (20-30 minute flight), or a ferry boat from Ceiba. You can also get a flight from St. Croix or St. Thomas (St. Thomas - Fajardo - Vieques).
For information about Air Travel Schedules contact Isla Nena Air Service Inc. at 1-888-263-6213, (787) 741-6362 or (787) 741-1577, Vieques Air Link at (787) 722-3736, (787) 723-9882 or (787) 863-3020, and Air St. Thomas 1-800-522-3084.
For information about Ferry Schedules you may contact the Puerto Rico Ports Authority at (787) 863-0705, (787) 863-0852 or (787) 742-3161.
Geography
Vieques is made up of 8 barrios (wards/districts):
Isabel Segunda
Florida
Puerto Diablo
Puerto Ferro
Puerto Real
Llave
Mosquito
Punto Arenas
Climate
Notable People
There are many well-known "viequenses", among them: Jaime Benítez.
Restaurants
Amapola Inn & Tavern, Inc. (Continental), (787) 741-1382
Bananas Guesthouse and Restaurant (Continental), (787) 741-8700
Bili (Puerto Rican), (787) 741-3704
Blue Macaw (International), (787) 741-3318
Cafe Coconuts (Continental), (787) 741-1051
Cafe Media Luna (International), (787) 741-2594
Chef Michael's FoodSpace (International), (787) 741-0490
Chez Shack (American), (787) 741-2175
El Patio (Puerto Rican), (787) 741-6381
El Quenepo (Puerto Rican), (787) 741-8541
Island Cafe (Puerto Rican), (787) 741-0011
Island Steakhouse (Steak), (787) 741-0011
Marazul (Sea Food), (787) 741-3400
Belly Buttons (Puerto Rican), (787) 741-3336
Trade Winds Restaurant (Sea Food), (787) 741-8666
Accommodations
There are several well-known hotels, guest houses and everything in between.
Festivals and Events
Festival Cultural - April

Festival de la Arepa - November

Fiestas Patronales de Nuestra Sra. del Carmen - July
Every year, Vieques celebrates a patron saint festival. The festivities include dances, food, parades and religious processions. (787) 741-5000
Symbols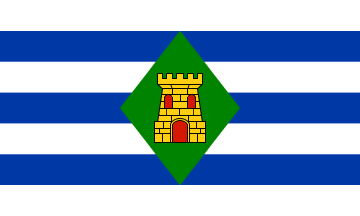 Education
There are 10 public schools in Vieques, education is handled by the Puerto Rico Department of Education.
Demographics *
Population
8,249

Puerto Rico: 3,285,874
Land Area: 50.77 sq mi
Density: 167.5 per sq mi
Median Age: 43.8
Sex: 49% female
Economics **
Per capita income
$9,096
Puerto Rico: $21,058
Median household income: $14,040
Puerto Rico: $21,058
Persons below poverty line: 52.6%
Housing, families and educational attainment *
Number of households
2,405
Housing units density:
109.1 (2013)
Persons per household: 3.54
High school grad or higher: 70.7%
Marital status: 21% married
* U.S. Census Bureau 2020 data, unless otherwise noted - Source: Quick Facts Puerto Rico.
** U.S. Census Bureau 2016-2020

Map References
Coordinates: 18.1167° N, 65.4167° W
Zip Code: 765
Driving Distance from San Juan: 29.1 miles
Driving Time: 52 minutes to Fajardo, take a Ferry
Books
Other Resources