El Yunque National Forest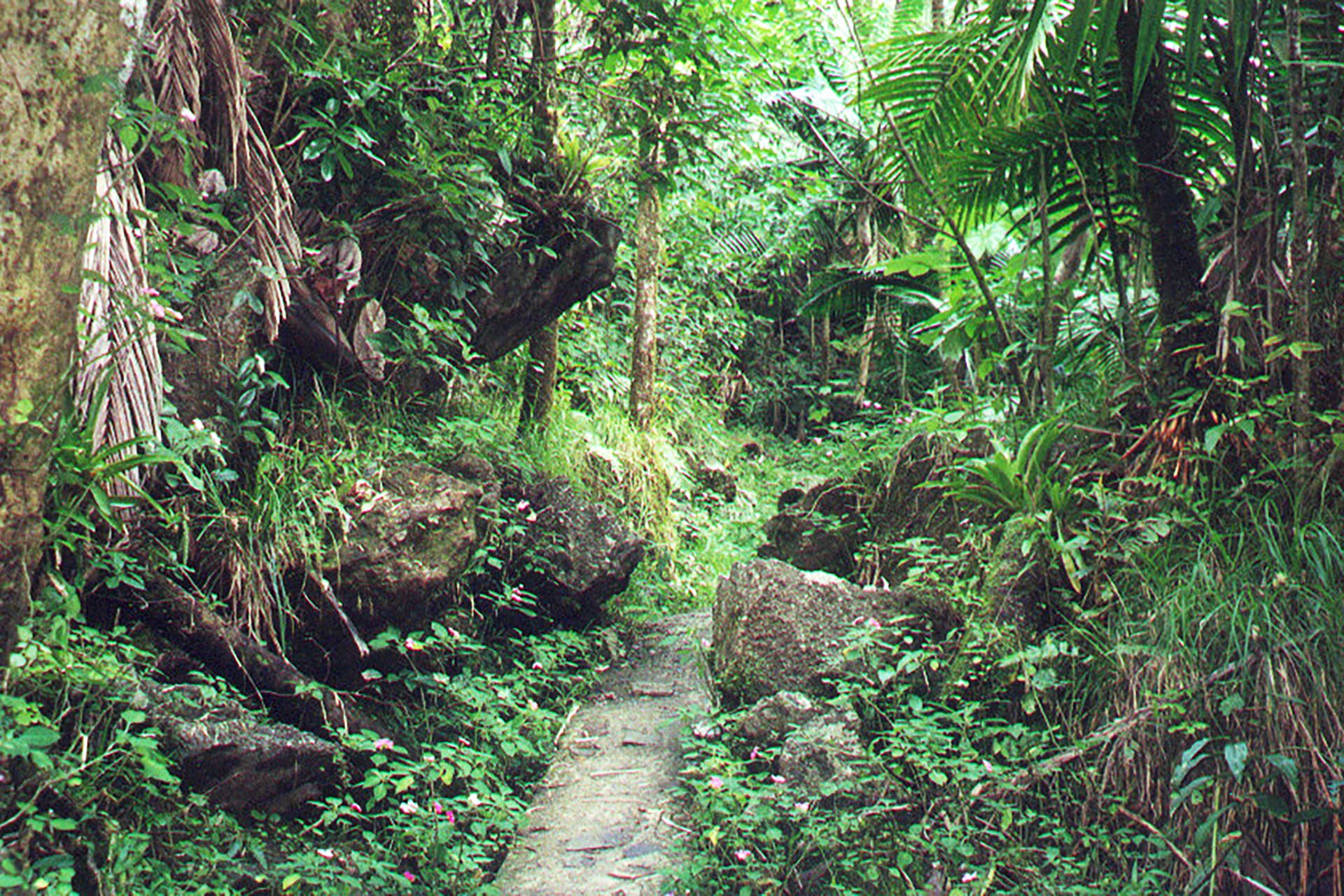 El Yunque National Forest, formerly known as the Caribbean National Forest, is located in the rugged Sierra de Luquillo, 40 km southeast of San Juan (latitude 18'19"N, longitude 65'45"W). The forest covers lands of the municipalities of Canovanas, Las Piedras, Luquillo, Fajardo, Ceiba, Naguabo, and Rio Grande.
The forest gets its name from an Indian spirit Yuquiyu (or "Yokahu"), which means "Forest of Clouds", that gave the mountain that dominates the 28,000 acres of tropical forest. It is the only tropical forest in the United States National Forest System and one of the smallest rainforests, but has a diverse and densely populated habitat. Originally set aside in 1876 by the Spanish Crown, the forest represents one of the oldest reserves in the Western Hemisphere. With over 240 species (26 species are found nowhere else) of trees and plants, give reason to the government of Puerto Rico to spend a great deal of moneymaking to preserve floral species and animals that are on the verge of extinction. The total area is 11,270 ha (75% of Puerto Rico virgin forest is here).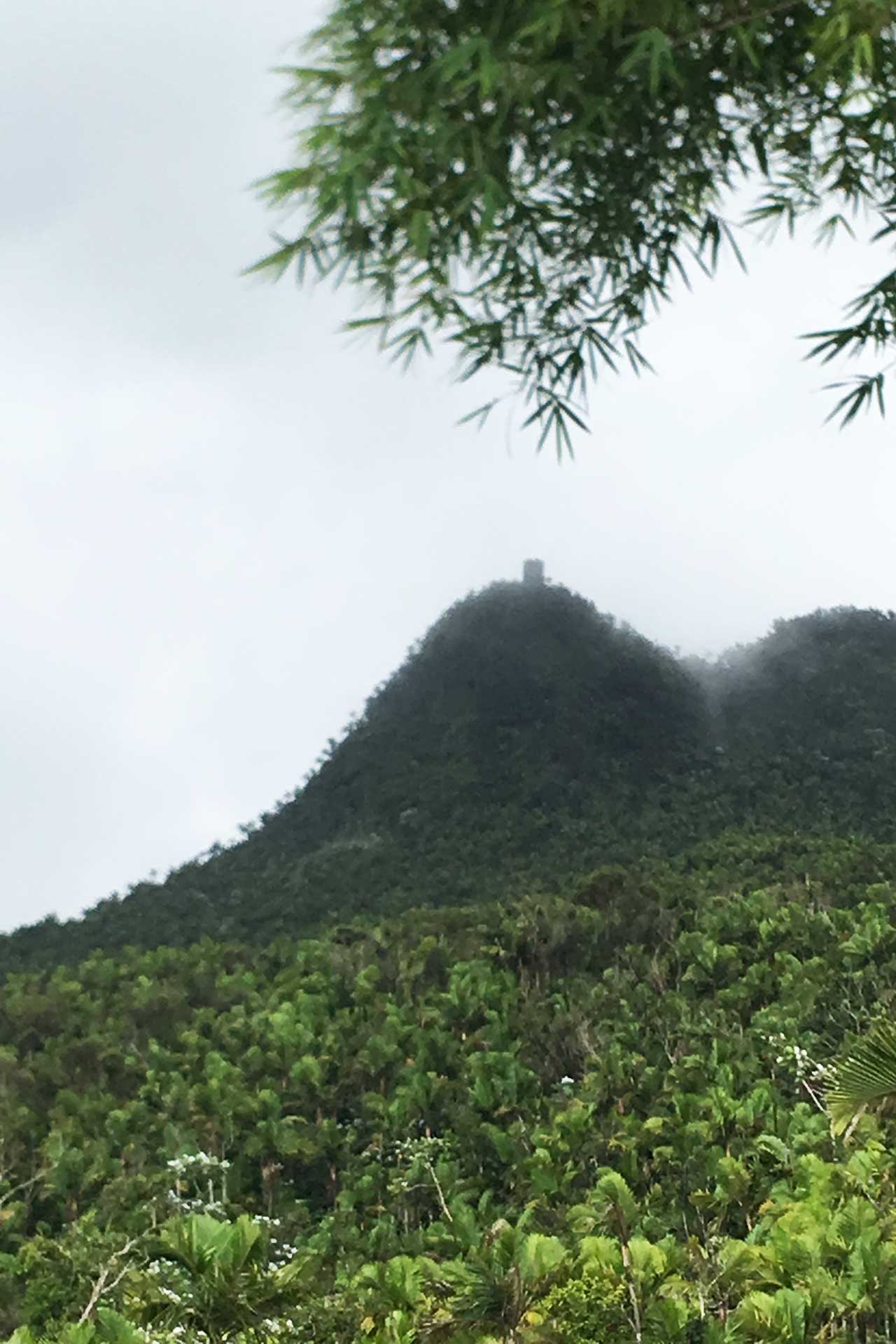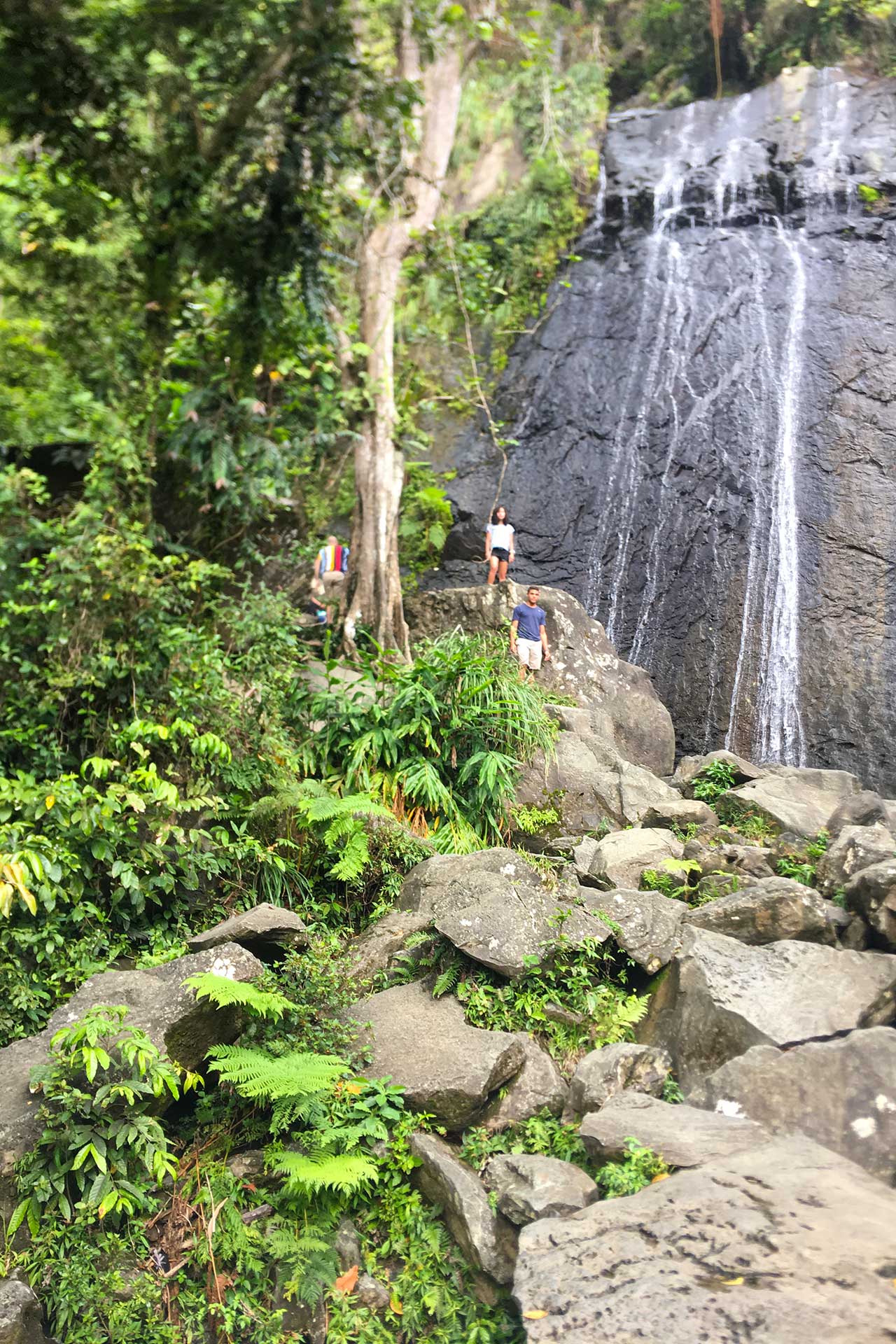 Eight major rivers originate in El Yunque and supplies water to 20% of the island's population. In 2002, the US Congress designated Mameyes, La Mina and Icacos rivers as a part of the Federal Wild and Scenic River System.
El Yunque National Forest is home of many rare wildlife species, including the Puerto Rican Parrot, which is one of the ten most endangered species of birds in the world. Its scientific name is Amazona vitatta. The Puerto Rican parrot is a small amazon parrot, about a foot in length, bright green, with red forehead, blue primary wing feathers, and flesh-colored bill and feet. Its primary habitat is the upper zones of the Luquillo Mountains. Approximately 50 other bird species are found on the Forest. The Forest is a wildlife refuge; no hunting is allowed.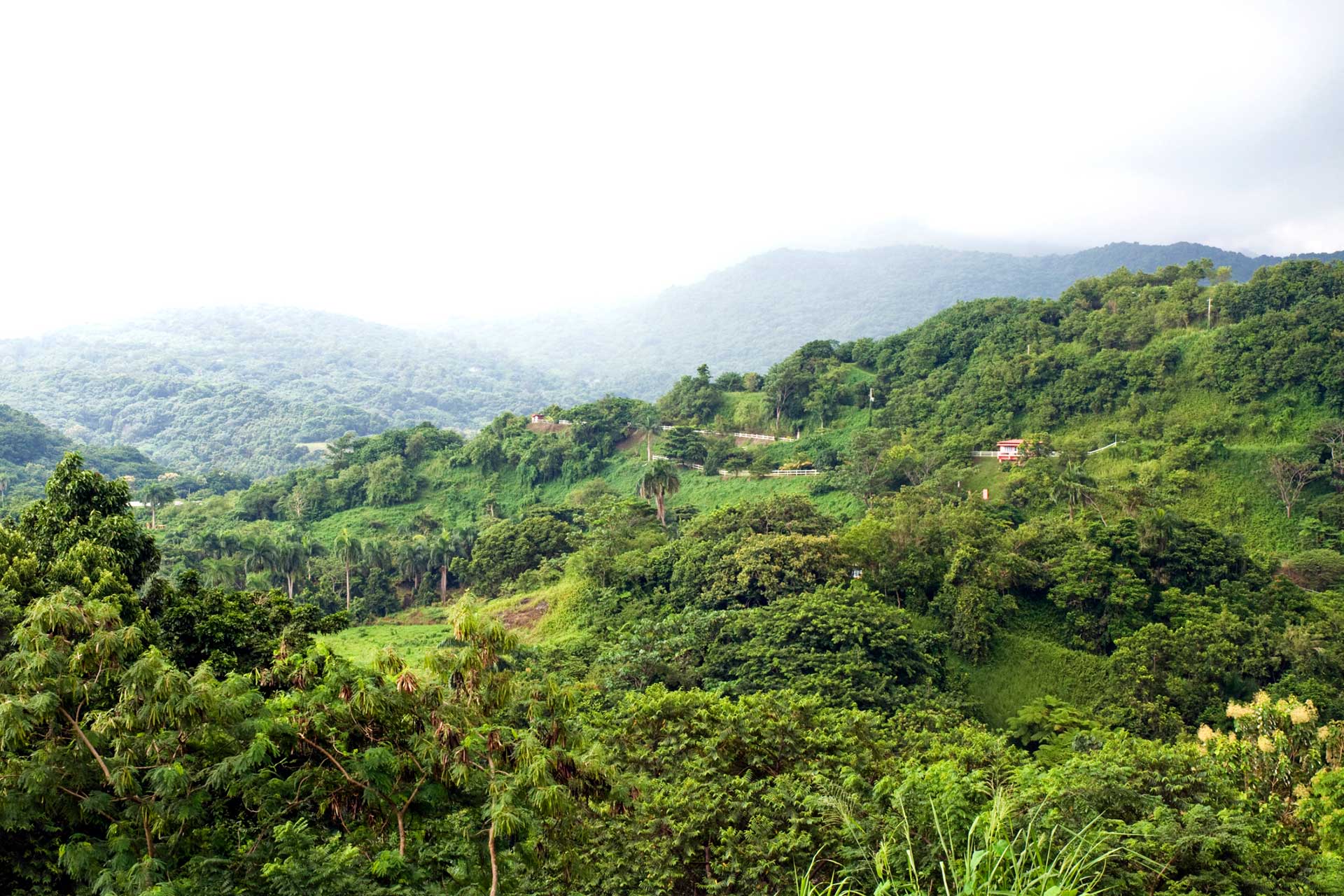 El Yunque is the rainiest of all the National Forests with up to 240 inches (6.1 m) per year, that is more than 100 billion gallons of rainwater. It is also the rainiest place of the island. The climate is frost-free and ranges in moisture from semi-desert to rain forest conditions within very short distances. There are strong easterly trade-winds and cool weather is normal at the higher elevations.
El Yunque is part of the Luquillo range and is divided into four forests: Tabonuco Forest, Palo Colorado Forest, Palma Sierra Forest and En Las Nubes Forest.
El Yunque is one of the most visited attractions in the island, with about 600,000 visitors a year. It is one of the reasons many travelers visit the island. Tours are available all-year-round. Expect precipitation and come prepared with rain gear. However, the showers are short and there are plenty of shelters, located throughout the park. Among crags, waterfalls, ferns and wild flowers are 13 marked hiking trails (24 miles) to enjoy on foot or horseback. Hiking, picnicking and camping (permit required) is allowed. El Portal Visitors Center, which recently opened a third new pavilion, features multimedia displays, movies and maps that you can obtain. Picnicking is a popular activity in El Yunque, picnic shelters are provided with parking and restroom facilities and drinking water. Facilities are available on a first come first serve basis. El Yunque is less than an hour's drive from San Juan, and there's road access to the reserve.
El Yunque National Forest After Hurricane Maria
Soon after Hurricane Maria hit the island, El Yunque National Forest was closed to the public (effective Tuesday, September 5, 2017), as it recovers from the massive damage sustained during the hurricanes Irma and Maria.
As of July, 2019 some parts of the rainforest have reopened to travelers. El Portal Rain Forest Center still closed and no camping is available. Repairs are underway and it is scheduled to reopen at the end of 2019.
For more information, you can contact the US Forest Service at (787) 888-1880. (Postal address: HC-01 Box 13490, Rio Grande, PR 00745-9625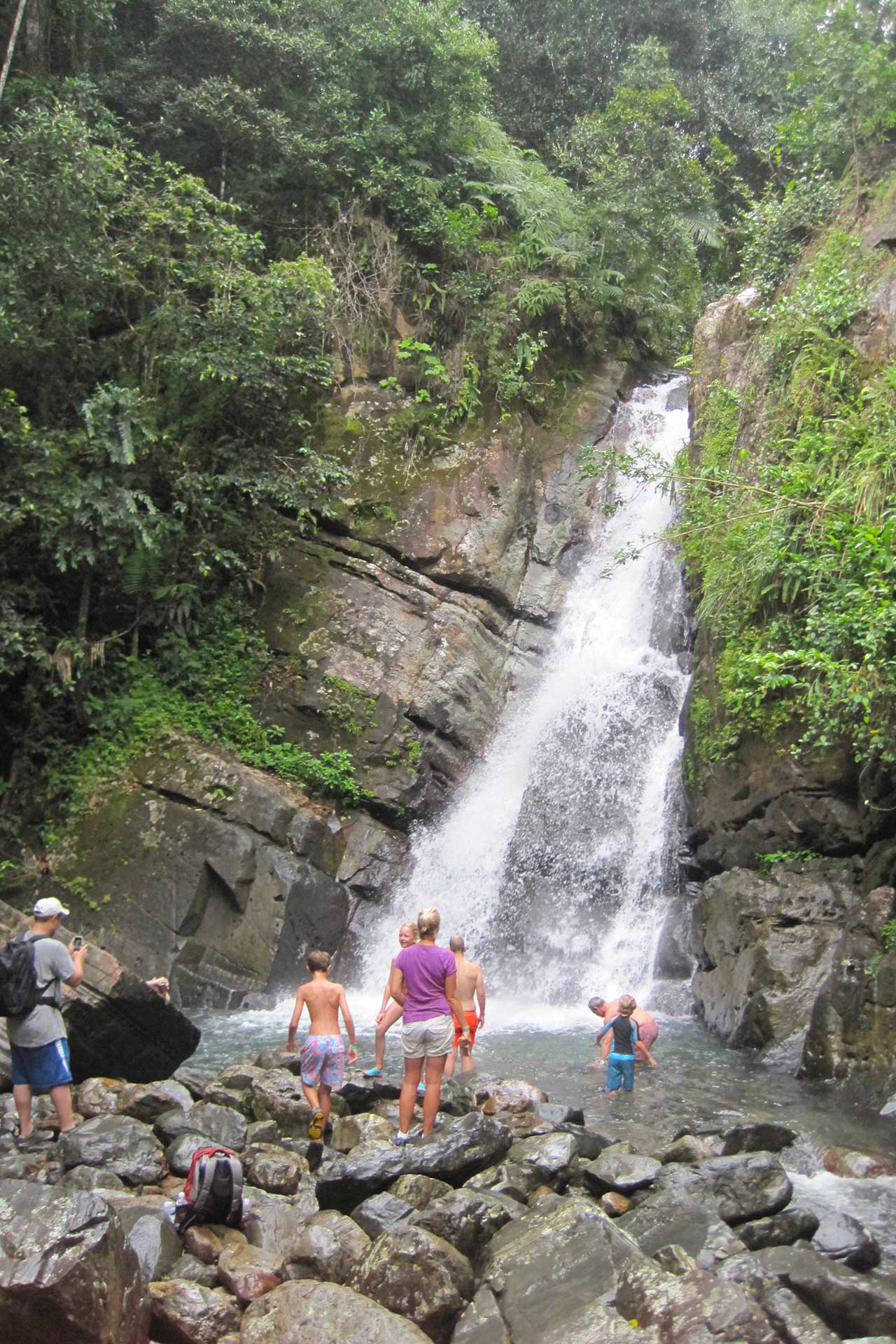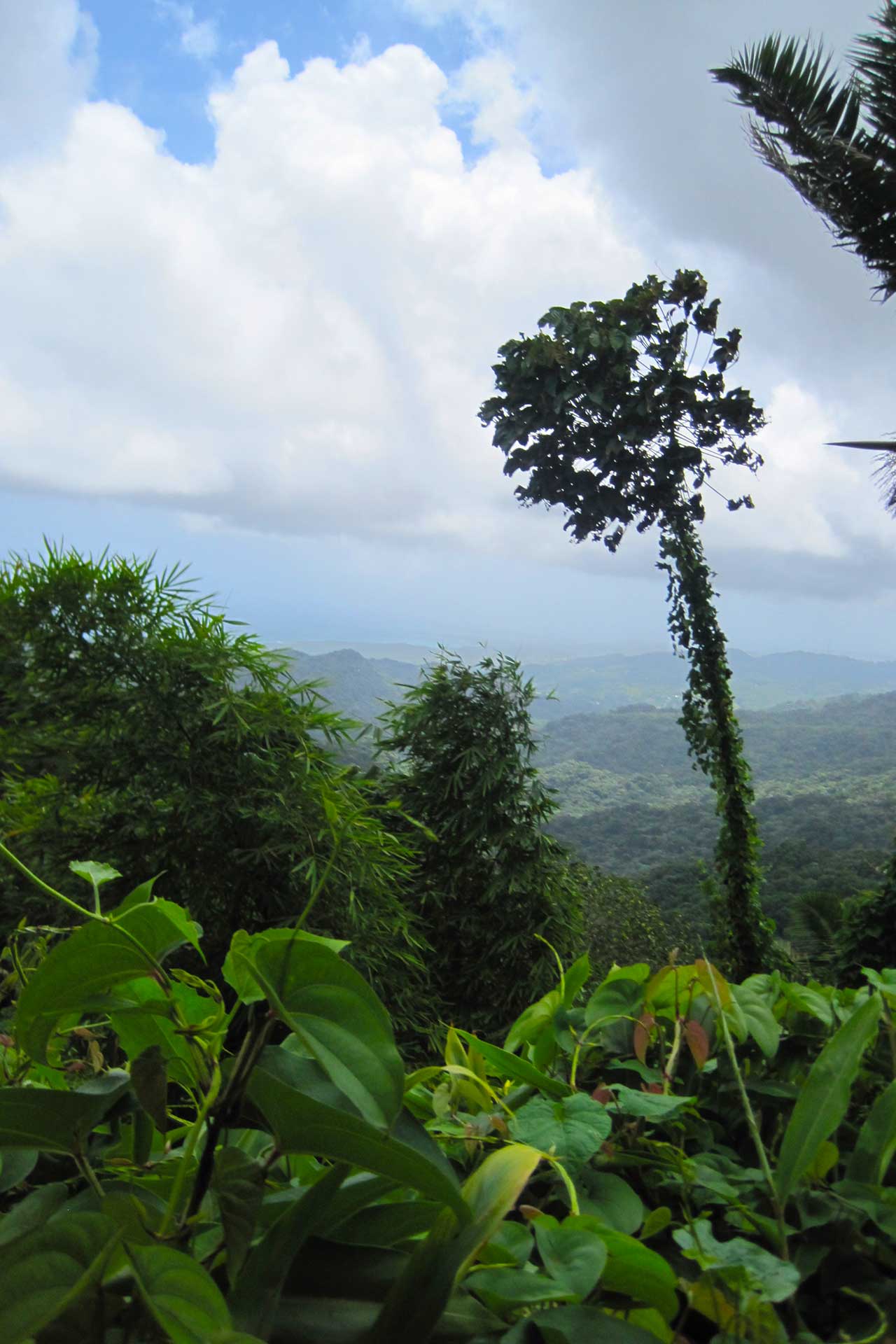 Other Resources