Cocina Criolla
/
Beverages
Coquito - Magaly's version
(dairy free, egg free)
Ingredients
1 can of coconut condensed milk
1 quart of coconut milk
1/2 cup of cream of coconut
1 cup of rum (or a little more if you want to feel it)
1 tablespoon of vanilla (optional)
1/2 tablespoon of cinnamon
A tiny pinch of nutmeg
Few anise seeds
A pinch of ginger
A pinch of allspice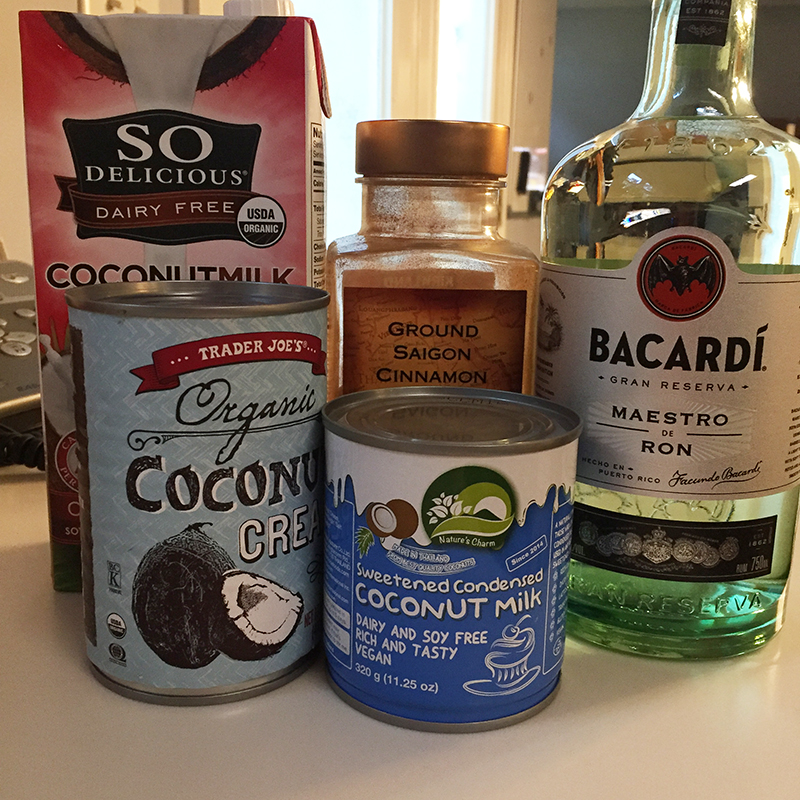 Directions
Mix all ingredients in a blender.
Refrigerate for at least 1 hour.
Shake well before serving.
Serve cold in a small glass. Garnish with cinnamon powder or stick. Salud!
Holidays are not complete without a glass of cold coquito (co-kee-to). November 1st marks the day when I start sizzling with the idea of making coquito, so everybody who has a taste of this delightful drink. Coquito will never taste as good.
I often describe it as Puerto Rican eggnog (without the egg). Every year, I make bottles and give to friends and family.
My Fav Recipe Book
Find recipes like this and more in the recipe book Puerto Rican Cookery by Carmen Aboy Valldejuli. My mother gave me this recipe book on my 18th birthday and it has been my staple recipe book ever since.