Where to Stay
Ponce Hilton Golf & Casino Resort
1150 Caribe Avenue, Ponce, PR 00716
(787) 259-7676
1-800-HILTONS | Fax: (787) 259-7674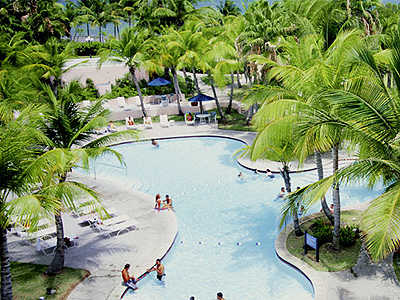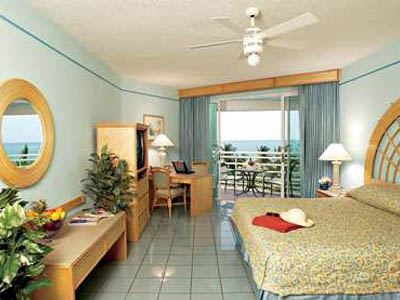 The Ponce Hilton and Casino enjoys a privileged and secluded location on eighty acres of landscaped, tropical gardens overlooking the Caribbean Sea. The property borders the black sand beaches typical of southern Puerto Rico.

Rooms with a king size bed or two double beds, ocean or garden view, private balconies, air-conditioning, tropical decor, mini-bar, cable color TV, dining table and chairs, two phone lines, ceiling fans.

Facilities include: 6 bars, 5 restaurants, swimming pool, jacuzzi, 4 tennis courts, sauna and spa, fitness center, black sand beach, and 27-hole golf course. Convention facilities for 1,440 people and business center.
Rooms:
254
Region:
South
Type:
Hotel
Amenities:
Restaurant
Near to Beach
Swimming Pool
Casino
Tennis Court
Handicap Access
Credit Cards Accepted

---
Modify Your Search
Search By Category:

OR
Search By Location:

---
Disclaimer:
Every effort has been made to ensure the accuracy of information provided on Welcome Puerto Rico! Web site. However, we encourage you to verify any critical information (such as prices, features, availability, dates and times) with the relevant authorities before you travel. Send me a note about erroneous or outdated information.