Where to Stay
El Convento
100 Cristo Street, Old San Juan, San Juan, PR 00901
Toll Free 1 (800) 468-2779
(787) 723-9020 | Fax: (787) 721-2877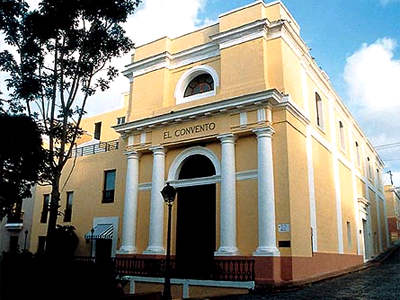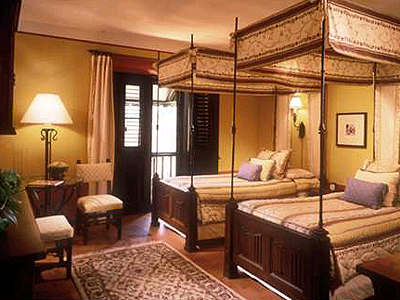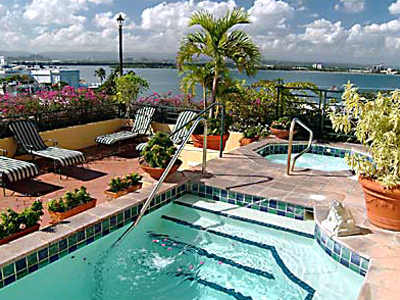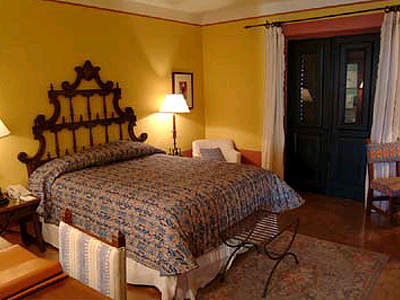 Hotel El Convento, a restored Carmelite Convent built in the 1600s is now one of San Juan's most elegant hotels with a Spanish style. Located on Calle Cristo right across from the San Juan Cathedral. Facilities includes free wireless high speed Internet throughout the hotel and guest rooms, swimming pool, jacuzzi, fitness center and massage facility; music room and library, an "intimate" casino and a garden terrace for breakfast and a bar for cocktails. All the rooms are air-conditioned, with TV, phone, and wall-to-wall carpeting. Fourteen rooms have tiny balconies.
Rooms:
58
Region:
North
Type:
Small Inn
Amenities:
Restaurant
Swimming Pool
Casino
Handicap Access
Credit Cards Accepted

---
Modify Your Search
Search By Category:

OR
Search By Location:

---
Disclaimer:
Every effort has been made to ensure the accuracy of information provided on Welcome Puerto Rico! Web site. However, we encourage you to verify any critical information (such as prices, features, availability, dates and times) with the relevant authorities before you travel. Send me a note about erroneous or outdated information.