Where to Stay
El Conquistador Resort and Golden Door Spa
1000 El Conquistador Avenue, Fajardo, PR 00738
(787) 863-1000 | Fax: (787) 863-6500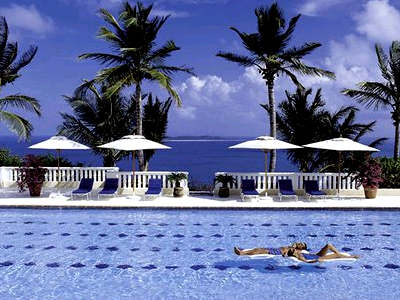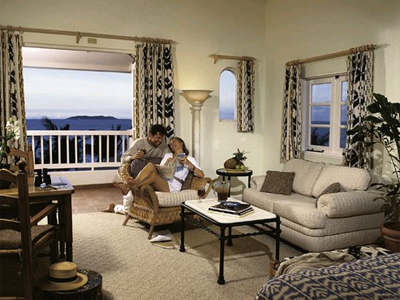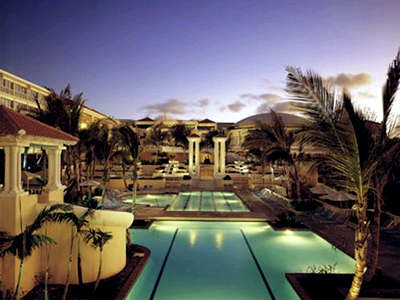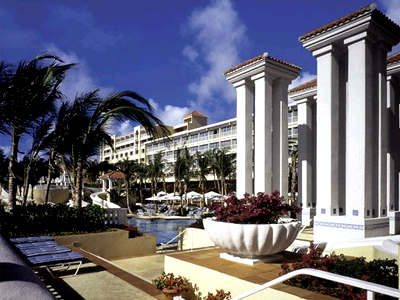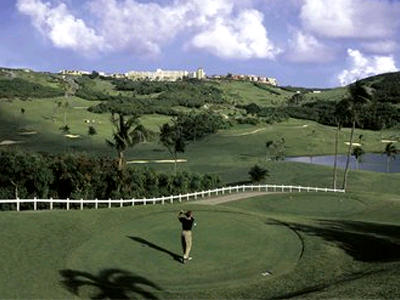 This massive $250-million complex is a world unto itself, perched dramatically atop a 300-foot bluff overlooking the Caribbean, the Atlantic, and the El Yunque rain forest. The architecture is a harmonious blend of Moorish and Spanish colonial. The resort is the only one on the island to operate a private lounge and provide deluxe motor coach transfers. Each room has a seating area with couch, glass-top coffee table, desk, chairs, and entertainment center. Enormous bathrooms have sunken tub, long marble counter-top, makeup mirror, and walk-in closet.

Enjoy amenities like the Arthur Hill championship golf course, wave running, horseback riding, windsurfing, scuba diving, fishing and swimming in one of six pools. Visit our private Palomino Island or relax in our Golden Door Spa and Fitness Center. Savor exquisite international cuisine and enjoy a sunset cruise. And after the sun goes down, the action heats up in our world-class casino.
Rooms:
750
Region:
East
Type:
Resort
Amenities:
Restaurant
Near to Beach
Swimming Pool
Casino
Tennis Court
Handicap Access
Credit Cards Accepted

---
Modify Your Search
Search By Category:

OR
Search By Location:

---
Disclaimer:
Every effort has been made to ensure the accuracy of information provided on Welcome Puerto Rico! Web site. However, we encourage you to verify any critical information (such as prices, features, availability, dates and times) with the relevant authorities before you travel. Send me a note about erroneous or outdated information.