Caguas
(KAH-gwahs)

Caguas is known as "La Ciudad Del Turabo" (Turabo city), "La Ciudad Criolla" (criole city) and "El Corazón de Boriquén" (Boriquén's heart). Caguas was founded in January 1st, 1775. Originally called San Sebastián del Piñal de Caguax , Caguas derives its name from a local Indian chief (Caguax) who was an early Christian convert.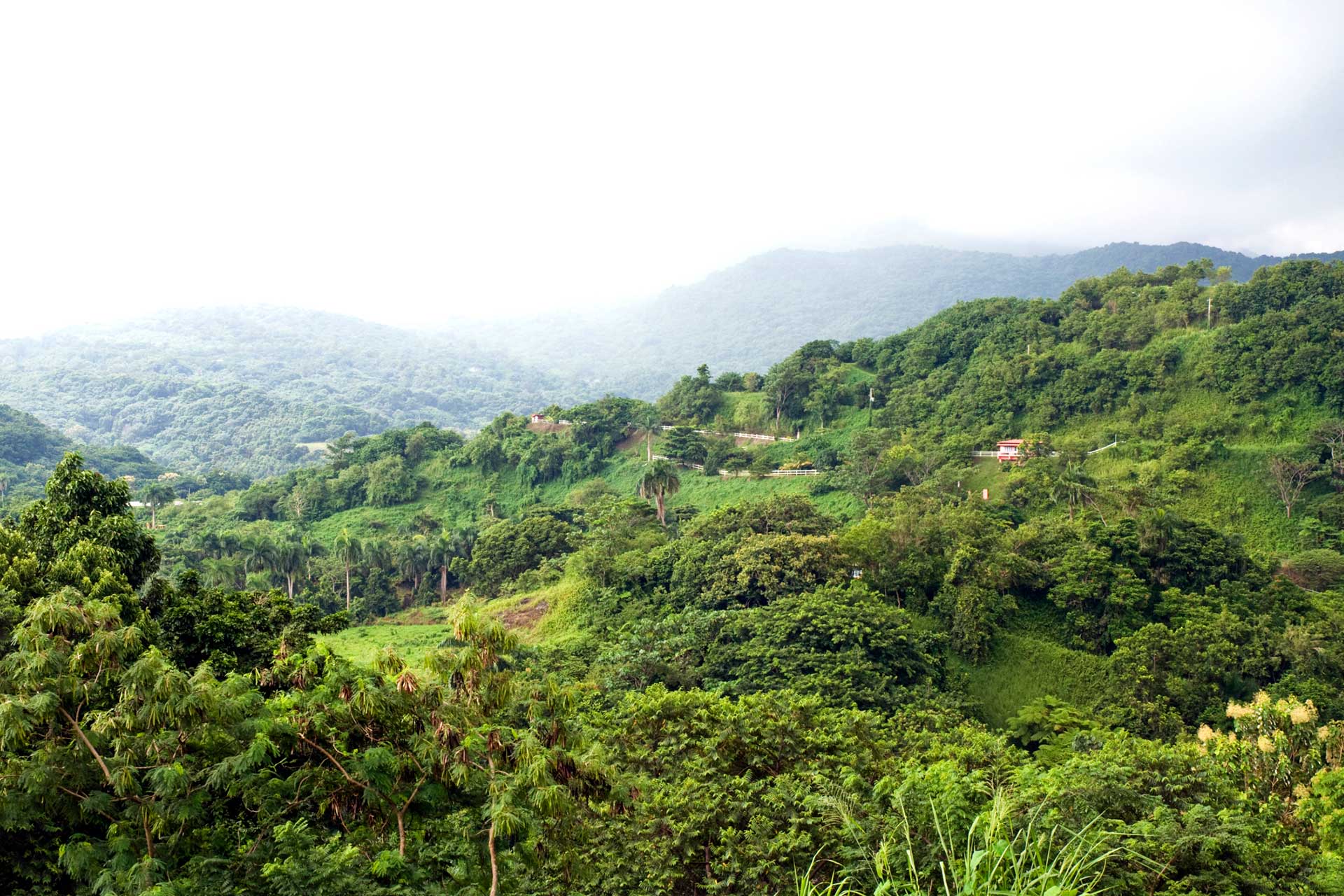 The town's economic activities include: diamond cutting, tobacco processing, and the manufacture of leather goods, glass and plastic products, electronic equipment, clothing and bedding.
The city is home the Columbia College (1966).
Caguas is located in the Central Mountain Range, south of San Juan and Trujillo Alto; east of Gurabo and San Lorenzo; and west of Aguas Buenas, Cidra and Cayey. Its rivers are: Cagüitas, Turabo, Bairoa, Cañas, Grande de Loíza and Cañabonsito.
There are many well-known "cagüeños", among them:
Abelardo Diaz Alfaro
José Gautier Benítez
Juan José Osuna
Margot Arce de Vazquez
José Ignacio Quintón
Caguas is made up of 11 barrios (wards/districts):
Bairoa
Beatriz
Borinquen
Cañabón
Cañaboncito
Pueblo
Río
Cañas
San Antonio
San Salvador
Tomás de Castro
Turabo
Things to See and Do In Caguas
Want to know what to see and do in Caguas? Discover few ideas for exploring and enjoying the city.
What to Do and See? Where to Eat? Where to Stay? Festivals and Events

Festival Folklorico - July

Fiestas Patronales de Nuestra Sra. del Carmen - July
Every year, Caguas celebrates a patron saint festival. The festivities include dances, food, parades and religious processions.
Anthem: Caguas
Education
There are 52 public schools in Caguas, education is handled by the Puerto Rico Department of Education. Caguas is also home of 13 colleges and universities.
Climate
Demographics *
142,893
Population
142,893 (July 2013 est.)
Land Area: 58.6 sq mi
Density: 2438.4 per sq mi
Median Age: 37.3
Economics *
$7,235
Per capita income (2013)
Puerto Rico: $11,068
Median household income: $23,924
Puerto Rico: $19,624
Persons below poverty line: 37.30 %
Housing, families and educational attainment *
53,273
Number of households
Housing units density: 1030.2
Persons per household: 3.14
High school grad or higher: 75.4%
* U.S. Census Bureau 2010 data unless otherwise noted.
Map References
Coordinates: 18.2314° N, 66.0394° W
Zip Code: 00725, 00726, 00727
Driving Distance from San Juan: 23.7 miles
Driving Time: 42 minutes