Corozal
(ko-ro-ZAHL)

Corozal is known as "La Cuna del Volibol" (Volleyball birthplace). Corozal was founded in 1795 by Joaquin Marrero and José de Rivera Ortiz, and officially became a town in 1804.
The city name is derived from the "palma de corozo" (grugru palm, Acrocomia media) which abounds in the central zone of the Island.
Corozal is located in the central-eastern region, north of Orocovis and Barranquitas; south Vega Alta; southwest of Toa Alta; east of Morovis and Orocovis; and west of Naranjito. Major rivers include: Manatí, Cibuco, De los Negros, Corozal and Grande de Manatí.
Corozal is home to the Historical Center of Cibuco, a park and museum with relics from the puertorican natives (tainos) as well as objects, paintings and artifacts from the town's history.
Corozal is made up of 11 barrios (wards/districts):
Abras
Cibuco
Cuchillas
Dos Bocas
Maná
Negros
Padilla
Palmarejo
Palmarito
Palos Blancos
Pueblo
Things to See and Do In Corozal
Want to know what to see and do in Corozal? Discover few ideas for exploring and enjoying the city.
Festivals and Events
[an error occurred while processing this directive]
Symbols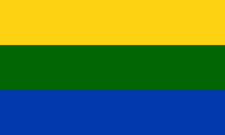 Anthem: Salve Perla de Sabana...
Education
There are 15 public schools in Corozal, education is handled by the Puerto Rico Department of Education. Corozal is also home of 1 colleges and universities.
Climate