Dorado
(do-RAH-do)

Dorado is known as "La Ciudad Ejemplar". Dorado was founded in 1842 by Jacinto López Martínez.
The town is a touristic centre with many residential resort communities and prestigious hotels. Dorado is home of the most famous hotels in the Metropolitan area, the Hyatt Dorado Beach Hotel and the Hyatt Regency Cerromar Hotel.
Dorado is located in the norther region of the island, bordering the Atlantic Ocean, north of Toa Alta, east of Vega Alta, and west of Toa Baja.
There are many well-known "doradeños", among them: José A. Alegría.
Dorado is made up of 6 barrios (wards/districts):
Espinosa
Higuillar
Maguayo
Mameyal
Pueblo
Río Lajas
Festivals and Events
[an error occurred while processing this directive]
Symbols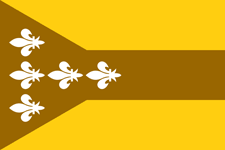 Education
There are 13 public schools in Dorado, education is handled by the Puerto Rico Department of Education.
Anthem: Por fin, en las riberas...
Climate