(PAIN-wai-lahs)
Peñuelas known as "La Capital del Güiro" (güiro capital) and Valle de los Flamboyanes" (valley of the flame trees). Peñuelas was founded in 1793 by Diego de Alvarado.
Peñuelas is located in the southern coast of the island, south of Adjuntas; east of Guayanilla; and west of Ponce.
There are many well-known "peñolanos", among them: writer Lorenzo A. Balazquiede and writer Luis Díaz Hernández.

Land Area:
114 sq km (45.0 sq mi)
Water Area:
23.42 sq mi
Population:
27,615
Density:
228.3 per sq km (593.7 per sq mi)
Housing Units:
8,735
Housing Density:
196.9
Per Capita Income:
$5,096
Source: 2000 Census
Hymn:
Así Es Mi Pueblo
Wards:
Barreal, Coto, Cuevas, Encarnación, Jaguas, Macaná, Pueblo, Quebrada Ceiba, Rucio, Santo Domingo, Tallaboa Alta, Tallaboa Poniente and Tallaboa Saliente.
Driving Distance:
86.8 miles *
Driving Time:
2 hours, 8 minutes *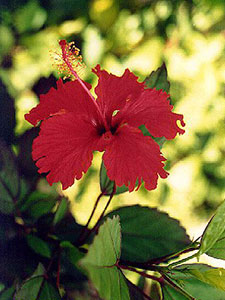 Quick Links
* The distance was calculated from San Juan.