Isabela

Isabela is known as "El Jardín del Noroeste" (garden of the northwest) and "El Pueblo de los Quesitos de Hoja".
In 1725 the first European settlers built a town near the Guajataca River and named it San Antonio de la Tuna. The area was later abandoned until the early 1800's when it was resettled. Isabela was founded on May 21, 1819. and named in honor of Isabel Queen of Spain.
Isabela is located in the north-western region of the island, north of San Sebastián; west of Quebradillas; and east of Aguadilla and Moca.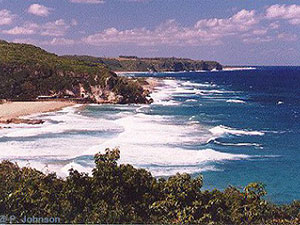 Tourism, industry, dairy products, livestock, leather goods and tobacco are the principal economic activities.
There are many well-known "isabelinos", among them: composer Noel Estrada.
Isabela is made up of 14 barrios (wards/districts):
Arenales Altos
Arenales Bajos
Bajuras
Bejucos
Coto
Galateo Alto
Galateo Bajo
Guayabos
Guerrero
Jobos
Llanadas
Mora
Planas
Pueblo
Things to See and Do In Isabela
Want to know what to see and do in Isabela? Discover few ideas for exploring and enjoying the city.
Festivals and Events
[an error occurred while processing this directive]
Education
There are 19 public schools in Isabela, education is handled by the Puerto Rico Department of Education. Isabela is also home of 2 colleges and universities.
Symbols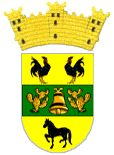 The coat of arms consists of two colors, gold and green. The gold represents the sun, Isabela is located in the island were the sun rises. Green symbolizes the native Indian heritage as well as the natural tropical valley where the city is located. The shield itself represents Isabela's native and Indian name origin.
Anthem: Isabela, permite que me inspire...
Climate
The annual precipitation is around 62.8 inches, and its average temperature is 84.7°F.