Ciales
(see-AH-les)
Ciales is known as "Los Valerosos" (valiants town) or "La Ciudad De La Cohoba", Ciales was founded on June 24, 1820 by Isidro Rodríguez.
Ciales is located on the Central Mountain Range, northwest of Orocovis; south of Florida and Manatí; east of Utuado and Jayuya; and west of Morovis. Its rivers are: Toro Negro, Yunes, Grande de Manatí and Cialitos.
There are many well-known "cialeños", among them: poet Juan Antonio Corretjer.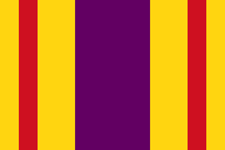 Land Area:
172 sq km (66.0 sq mi)
Water Area:
0.17 sq km
Population:
19,811
Density:
115.4 per sq km (300.1 per sq mi)
Housing Units:
6,886
Housing Density:
103.3
Per Capita Income:
$5,634
Source: 2000 Census
Hymn:
El cantar de tus ríos es mensaje...
Wards:
Cialito, Cordillera, Frontón, Hato Viejo, Jaguas, Pezas, Pozas, Pueblo and Toro Negro.
Driving Distance:
44.2 miles *
Driving Time:
1 hour, 14 minutes *
Quick Links
* The distance was calculated from San Juan.