Sabana Grande
(sah-BAH-nah GRAHN-de)
Sabana Grande is known as "La Ciudad de los Petateros" and "El Pueblo de los Prodigios" (town of prodigies). Sabana Grande was founded in 1813 by Pedro de Acosta.
Sabana Grande is located north of Lajas and Guánica; south of Maricao; east of San Germán; and west of Yauco. The annual precipitation is approximately 560 inches and the average temperature is 75ºF.
The surrounding areas produces sugar cane.
There are many well-known "sabaneños", among them: Augusto Malaret, Manuel Quevedo Baez, Fidel Velez, Domingo Rosado, Triburcio de la Espada, Angel M. Saavedra, and Adalberto Rodriguez.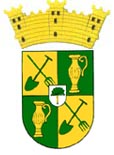 Land Area:
96 sq km (35.0 sq mi)
Water Area:
0.00 sq mi
Population:
25,528
Density:
285.0 per sq km (741.0 per sq mi)
Housing Units:
9,982
Housing Density:
278.2
Per Capita Income:
$6,164
Source: 2000 Census
Hymn:
Sabana Grande, ciudad petatera...
Wards:
Machuchal, Pueblo, Rayo, Rincón, Santana, Susúa, Tabonuco and La Torre.
Driving Distance:
105.8 miles *
Driving Time:
2 hours, 15 minutes *
Festivals and Events
Festival del Petate - December
(787) 873-2060
Fiestas Patronales de San Isidro Labrador - May
Every year, Sabana Grande celebrates a patron saint festival. The festivities include dances, food, parades and religious processions. (787) 873-
Maraton Virgen del Pozo - May
Quick Links
* The distance was calculated from San Juan.